Solgar Introduces Sleep Support* Supplements
Solgar Introduces Sleep Support* Supplements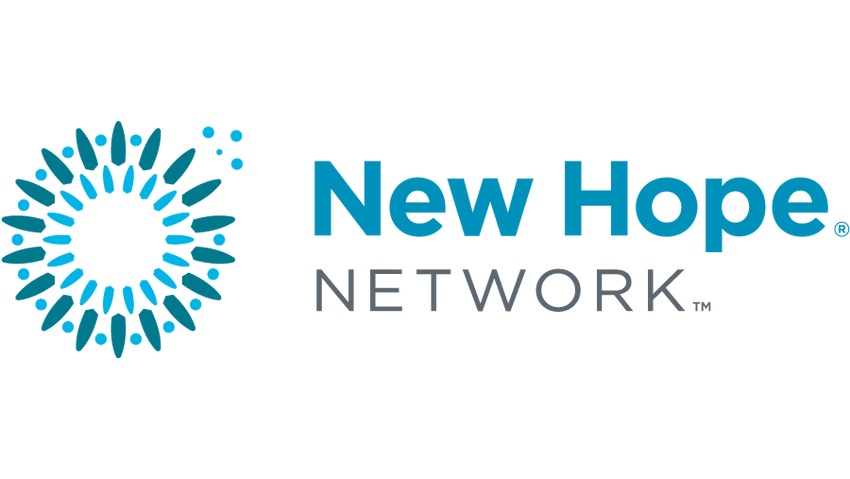 Solgar proudly introduces Melatonin 3 mg and 5 mg Nuggets, and Sweetest Dreams™ Vegetable Capsules offering consumers new choices for sleep support.* Sweetest Dreams™ is a synergistic formula that offers 3 mg of melatonin and 100 mg of Suntheanine® L-Theanine per daily serving. L-theanine helps support relaxation and melatonin helps promote sound sleep.*

"During stressful times, it's even more important to get a good night's sleep," said Dana Tarello, Solgar Vice President of Marketing. "We're proud to offer consumers these new formulas to assist in this vital area of wellness."

Melatonin is a hormone naturally secreted by the pineal gland in the brain. The pineal gland processes information about light and dark and relays it to cells throughout the body. Its high lipophilicity, or fat solubility, allows it to transmit the signal of darkness to every cell in the body, acting as the eyes for each cell, organ, and tissue. Melatonin levels throughout the body are important for promoting calm, restful sleep and a relaxed mood in the evening by supporting natural circadian rhythms.*

Studies support melatonin's positive role in promoting sleep.*1-4 Research also suggests that melatonin may help support those experiencing jet lag.5

L-theanine is a nonessential amino acid commonly found in green tea that can support the mood centers in the brain.* L-theanine enhances alpha brain wave activity, which is considered indicative of relaxation.*6 Studies support L-theanine's positive effects on relaxation and mood support.7,8

Solgar Sweetest Dreams™ Vegetable Capsules are free of sugar, salt, corn, yeast, wheat, soy, gluten, and dairy products and are formulated without the use of artificial preservatives, flavors, or colors. Each daily serving of one vegetable capsule provides 100 mg of L-theanine (Suntheanine®) and 3 mg of melatonin (as N-Acetyl-5-Methoxytryptamine).
Solgar Melatonin 3 mg and 5 mg Nuggets are free of sugar, salt, corn, yeast, wheat, soy, gluten, and dairy products and are formulated without the use of artificial preservatives, flavors, or colors. These products will be available in fine health food stores nationwide.

For over 60 years, Solgar, Inc. has been educating and providing consumers worldwide with premiumquality, innovative, science-based nutritional supplements that enhance overall wellness. Committed to quality, Solgar utilizes stability testing, expiration dating, USP water filtration, and quality control analyses to ensure potency and purity in every product. With its world headquarters located in Leonia, NJ, Solgar exclusively distributes its more than 450 products directly to natural health food retailers across the globe. Additional information about Solgar can be found at www.solgar.com.

Suntheanine® is a registered trademark of Tayo International, Inc. Use of Suntheanine® is protected by U.S. Trademark Registration No. 2548957.

REFERENCES:
1. Rajaratnam SM et al. Melatonin advances the circadian timing of EEG sleep and directly facilitates sleep without altering its duration in extended sleep opportunities in humans. J Physiol. 2004;561(Pt 1):339-51.
2. Dollins AB et al. Effect of inducing nocturnal serum melatonin concentrations in daytime on sleep, mood, body temperature, and performance. Proc Natl Acad Sci USA. 1994;91(5):1824-8.
3. Zhdanova IV et al. Melatonin treatment for age-related insomnia. J Clin Endocrinol Metab. 2001;86(10):4727-30.
4. Garfinkel D et al. Improvement of sleep quality in elderly people by controlled-release melatonin. Lancet. 1995;346(8974):541-4.
5. Cardinali DP et al. A multifactorial approach employing melatonin to accelerate resynchronization of sleep-wake cycle after a 12 time-zone westerly transmeridian flight in elite soccer athletes. J Pineal Res. 2002;32(1):41-6.
6. Nobre AC et al. L-theanine, a natural constituent in tea, and its effect on mental state. Asia Pac J Clin Nutr. 2008;17 Suppl 1:167-8.
7. Juneja LR et al. L-theanine - a unique amino acid of green tea and its relaxation effect in humans. Trends in Food Science & Technology.
1999;10:199-204.
8. Mason R. 200 mg of Zen; L-theanine boosts alpha waves, promotes alert relaxation. Alternative & Complementary Therapies. 2001;7(2):91-5.
*These statements have not been evaluated by the Food and Drug Administration. These products are not intended to diagnose, treat, cure, or prevent any disease.
Subscribe and receive the latest updates on trends, data, events and more.
Join 57,000+ members of the natural products community.
You May Also Like
---