Sterols: the key to heart health
Sterols: the key to heart health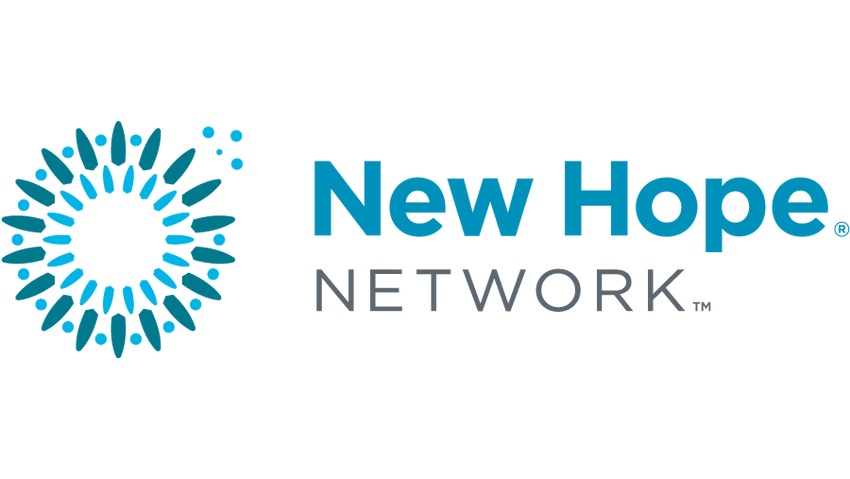 Although phytosterols and stanols have experienced uneven growth in global markets, new formulations are bringing the cholesterol-lowering ingredients into a greater diversity of foods. Joysa Winter reports
Plant sterols first came on the European market in 1995 in a fortified margarine called Benecol, launched in Finland by Raisio Life Sciences. But even after hitting US shores in 1999 by McNeil (Benecol) and Unilever (Take Control), sales did not live up to expectations. The cholesterol-lowering potential of stanols and sterols had been known for 50 years, and with an estimated 105 million Americans with borderline or high cholesterol, the market potential certainly was there. What happened?
The trouble was, margarines are not commonly associated in consumers? minds with healthful eating, and in America at least, spreads are not routinely found on the daily dinner table.
In 2002, the Food & Drug Administration finally allowed the cholesterol-lowering heart-health claim for plant sterols to be available to a wider range of foods, and if the flurry of product launches of the past few years is any indication, the train has finally taken off.
In 2002, Nutrition Business Journal estimated the raw material market for plant sterol food ingredients to be $2-$3 million in the US and $16-$25 million globally. Retail sales of foods containing these ingredients was $50-$60 million in the US and $400-$500 million worldwide, Cargill Health & Food Technologies estimated in 2002.
In Europe, sales have been particularly strong. Leatherhead Food Research estimates nearly 3,000 tonnes of plant stanol and sterol esters were used in food, pharmaceuticals, health supplements and cosmetics in 2003. Market analysts at Frost & Sullivan put the European plant sterols market at $75 million a year and projected it to grow at a rate of 15 per cent annually until 2010.
Sterol-ingredients manufacturers are scrambling to meet these demands. This year, Forbes Medi-Tech completed expansion of its Phyto-Source plant in Pasadena, Texas, doubling its production capacity by 50 per cent, to 1,500 metric tonnes. The company?s sales skyrocketed more than 80 per cent in 2003. Most health industry experts agree this trend will only continue. ?The global statin drug market is a $20 billion market and it?s projected to be $40 billion by 2011,? says Greg Dodson, product manager at ADM, which manufactures CardioAid. ?What this tells you is there are a lot of people out there who need help with their cholesterol. It is also known that 8 million Americans are taking a statin drug, and 36 million need a cholesterol-lowering agent.
?With 44 million Americans lacking health insurance and 70 million underinsured, it only makes sense for food formulators to stand up and take an interest.?
The benefits
Dozens of studies on more than 2,000 people have documented sterols? ability to lower cholesterol in the body. Doses of at least 1g can significantly reduce cholesterol, with doses of 2-3g per day showing the maximum benefit, according to the International Food Information Council. Intakes greater than that amount do not seem to yield additional benefits.
In a 2004 study by the University of California Davis Medical Center, volunteers who drank one glass of sterol-fortified orange juice twice a day for eight weeks reduced their total cholesterol by 7.2 per cent, their LDL cholesterol by 12.4 per cent and their non-high-density lipoprotein levels 7.8 per cent (Arterioscler Thromb Vasc Biol 2004; 24:25e-28).
In a 2003 study, volunteers eating a daily muffin with 328mg of phytosterols reduced their cholesterol absorption by 42.8 per cent. (Am J Clin Nutr 2003; 77:1385-1389). A 2002 study in the same journal shows a 56 per cent reduction of cholesterol absorption among subjects who consumed 1.8g of unesterified plant sterols daily for 21 days. (Am J Clin Nutr 2002; 76:1272-1278).
Sterol-fortified foods can most benefit individuals with borderline high cholesterol (200-238 mg/dL), which is the group targeted by food formulators. Forbes Medi-Tech considers 1.8g per 70kg of body weight per day as the optimal dosage, so a 10g piece of Reducol-containing chocolate may contain six per cent weight per weight Reducol, whereas a beverage (60-250g) would contain approximately one per cent. An individual would then need three chocolates a day, or one 200mL beverage to achieve the effective dose.
Formulation issues
Scientists may have understood the benefits of sterols for five decades, but making them readily available to consumers is another matter. Because sterols are naturally hydrophobic, food formulators have struggled for years to figure out how to incorporate them into food products.
The first product on the market, in 1995, was the Benecol margarine spread. ?But the reason sterols haven?t been in consumers? hands on a widespread basis is because it hasn?t been able to be formulated outside of margarine,? says Steve Snyder, vice president of sales and marketing at Cargill, whose blend of sterols and sterol esters called CoroWise is derived from vegetable oil. ?The challenge is to find new ways to formulate it into consumer products that people identify with health, and margarine isn?t one of them — it is in Europe but not in the US.
?Because sterols are oily, they aren?t easily dissolvable and dispersible in water. We worked on CoroWise for over a year before we were finally able to formulate it into an ingredient for Minute Maid orange juice.?
Forbes Medi-Tech has struggled with the same challenge. ?We have to find scalable methods to disperse them throughout the matrix, using wetting and/or dispersing agents and specialized techniques,? explains Paul J Drabble, marketing manager at Forbes Medi-Tech, whose Reducol sterol is derived from tall oil. ?Sterols are easier to incorporate into fatty foods and you can also esterify to improve solubility.?
Just this spring, ADM signed a licensing agreement with Korean technology company Eugene Science to use the firm?s innovative technology that makes a sterol formulation water dispersible. This will enable the manufacturing giant to join the race to create sterol-infused beverages, yoghurts and ice creams consumers can readily incorporate in their diets.
The one remaining formulating challenges is opaque drinks. ?Clear beverages are the only area we can?t get into,? Snyder says. ?That?s the frontier right now.?
Regulation challenges
In the US, the phytosterols market has received two major boosts. First, in 2001, the National Institutes of Health?s National Cholesterol Education Program issued guidelines saying for the first time that diet and lifestyle changes are the recommended first line of therapy for some 65 million Americans who need to lower their cholesterol. The core recommendations of the program?s therapeutic lifestyle changes plan (TLC plan) are: low saturated fat intake, low cholesterol intake, and the addition of soluble fibre and stanol/sterol-containing foods to the diet.
?The guidelines recommend the TLC diet, together with physical activity and weight control, as the mainstay of therapy for lowering cholesterol,? a spokeswoman says. ?Many people would also need to add medication to their treatment to achieve sufficient LDL lowering, but TLC should be followed by anyone taking cholesterol-lowering drugs.?
Then, in 2002, the FDA issued its model health claim for sterol esters, stating: ?Foods containing at least 0.65g per serving of vegetable sterol esters, eaten twice a day with meals for a daily total intake of at least 1.3g, as part of a diet low in saturated fat and cholesterol, may reduce the risk of heart disease.?
This gave food formulators the green light to develop foods that would be tasty, but would also contain enough sterol esters to be useful. ?Only a minority of Americans eat the US government?s recommended five daily services of fruits and vegetables,? says Scott Backman at Cognis, whose Vegapure sterol esters are sold in Europe, Asia and South America. ?In addition, because concentrated levels of sterols are associated with high-fat foods, health-conscious consumers limiting fat intake may omit these foods, thus missing a significant source of sterols. This dietary gap creates a need for sterol ester supplementation.?
Across the EU, complex regulations have hampered the growth of the emerging market for phytosterols, Frost & Sullivan reports. Under the EU Regulation on Novel Foods & Novel Food Ingredients passed in 1997, companies must submit dossiers on their new ingredients for approval by the European Commission (EC). Such approval is hard to come by: Of the 46 novel food applications made to the European Food Safety Agency between May 1997 and February 2004, less than 10 were approved. Additionally, the approval process can take five to 10 years and cost between $125,000 and $400,000, F&S says.
That said, sterol manufacturers are finding some success in the EU. In March, ADM became the first major sterol producer to earn a green light from the EC under the Novel Foods Act. ?We earned approval in specific categories, including spreads, dressings, milk-type products, soy drinks and cheese-type products,? Dodson says. ?That was the first round, and we expect more category approvals in early 2005.?
Finnish company Teriaka also received approval by the EC in the categories of spreads, yoghurts, cheeses and milk-based drinks for its phytosterol ingredient Diminicol in April. Since then, it has earned approval in the milk and soy-drinks categories as well. (The ingredient is also GRAS in the US in eight food groups and has been approved in Mexico for all food and non-alcoholic beverages.)
This July, Forbes Medi-Tech received a favourable opinion to include its Reducol ingredient in milk-based drinks from the EU Standing Committee on the Food Chain and Animal Health, Section General Food Law. The company is now awaiting translation and publication of the approval for signing by the EC, which is expected in the new few months, says Darren Seed, investor relations manager. ?Once we have this, we can file for other food groups, which will be an easier process,? he explains. This confluence of formulation and regulatory breakthroughs ought to line up nicely with market forces to make sterols and stanols suppliers busy as the decade moves on.
Sterols vs stanols
Plant sterols are present naturally in small quantities in many fruits, vegetables, nuts, seeds, cereals, legumes and vegetable oils. Stanols, which have minor differences in their chemical structure, occur in even smaller quantities in many of the same sources. Both are essential components of plant cell membranes and structurally resemble cholesterol.
The cholesterol-lowering potential of dietary stanols and sterols has been known for more than 50 years, but because they occur in such small quantities in nature, they do not have significant blood-cholesterol lowering effects. The average consumption of sterols through a balanced diet containing no sterol-fortified foods is about 200-400mg per day.
?This may be double for vegetarians but still not in the range to have a significant cholesterol-lowering effect,? says Paul Drabble, marketing manager at Forbes MediTech.
It is only in the past decade that formulators have conquered some of the challenges of incorporating these compounds into the diet — by modifying them structurally to form stanol and sterol esters that can be added to fat-containing foods.
Sterols/stanols can be derived from either oil seeds, usually soybeans (as a byproduct of vitamin E manufacturing), or from coniferous trees (as a byproduct of the forestry industry). Once esterified, they become chemically associated with vegetable oil fatty acids, making them more soluble and dispersible in certain food formulas, like margarine and yoghurt.
Tall oil and vegetable oil are the most common sources used, with the former having the advantage of being naturally GMO-free because it comes from trees.
Teriaka?s Diminicol ingredient, which contains free-form sterols added to food fat or oil and water, is based on tall oil sterols ?because they are effective in lowering cholesterol levels, and they are GMO-free,? says spokeswoman Leena Morander. ?In Europe it is difficult to sell soy and other vegetable oil sterols because there is no guarantee they are GMO-free.?
Forbes Medi-Tech?s Reducol ingredient, also sourced from tall oil, is GMO-free; and ADM is hoping to also tap into this wave by producing a GMO-free version of its CardioAid ingredient, but through the use of GMO-free vegetable oil sources.
—JW
vegetable oil, mostly from soybeans

Europe: spreads, yoghurt drinks, milk drinks
US: spreads, supplements
Japan: oil

US: Minute Maid Premium Heart Wise orange juice; Rice Dream Heart Wise rice milk; GNC Heart Advance dietary supplement; Lifetime lowfat cheeses

vegetable oil from rapeseed, sunflower, corn, soybeans

South America: milk
Japan, Korea: salad oils, drinks
Europe: yoghurts, spreads, milk

US: dietary supplement Cholest-Off by NatureMade
New Zealand: dietary supplement Cholesterol Manager by Thompson?s Nutrition

Germany, Portugal: yoghurt drinks
Spain, Portugal: milk drinks
Korea: yoghurt drink
Subscribe and receive the latest updates on trends, data, events and more.
Join 57,000+ members of the natural products community.
You May Also Like
---