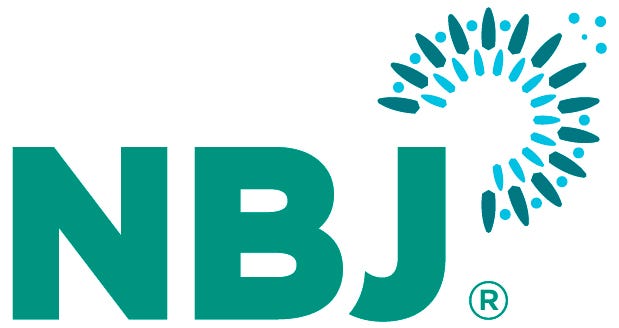 Supplement brands innovate with new strategies in brick and mortar as online shopping soars
Supplement brands innovate with new strategies in brick and mortar as online shopping soars
Brick-and-mortar shops suffered during the pandemic, but supplement brands continue to partner with them and develop new ways to train staff and engage customers.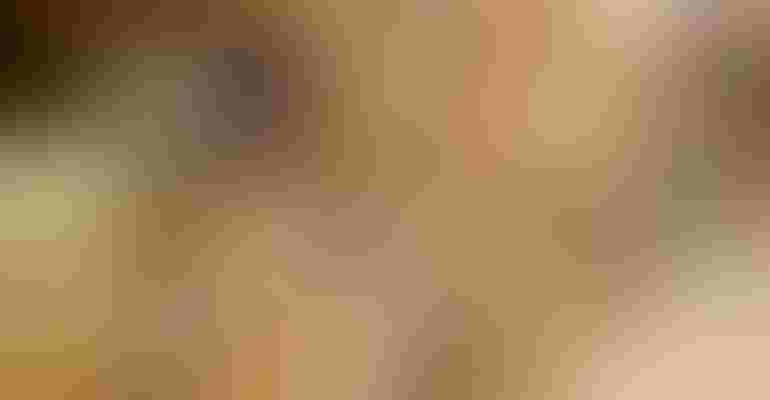 The pandemic drove consumers to websites, launched widespread adoption of curbside pickups and deliveries, and persuaded more people than ever to change their habits and skip brick-and-mortar shopping.
But for some supplements brands, the retail challenges brought about by COVID-19 were no reason to abandon the world of aisles, cash registers and shelves. Instead, they doubled down on traditional retail.
While online remains important for nearly all supplement brands, the tactile experiences surrounding in-person store shopping offer especially powerful sales approaches, ways of engaging with customers that are time-tested, familiar and rewarding. As increasingly more sales for everything from cars to carrots turn digital, these supplement brands are collaborating with retailers to make sure the natural foods brick-and-mortar experience continues to offer advantages and pleasures for shoppers.
And that sometimes includes engaging with the digital world to boost in-store sales.
"Consumers will see our advertising online or read a blog about our products, and they will be shopping at their local retailers, see the products, and remember the messaging. It makes the brick-and-mortar purchase convenient for them," says Naomi Whittel, the founder and CEO of Naomi Whittel Brands, an umbrella for several wellness brands, including OMI Skin Nutrition, Glow15 and The One. "There is an amplifying effect for retail partnerships and also for direct-to-consumer."
Hybrid approach
Digital marketing and sales yield other brick-and-mortar advantages, Whittel says. Her company invests heavily in analytics through online engagements, which reveals treasure troves of data about customer behavior. Instead of holding the data close, Whittel Brands shares it with key retailers to help them also understand the kinds of consumers that value supplements brands like Whittel's.
"Because we are so digital, we do understand more about our customers' behavior," she says. "The universe we live in on our computers and screens and the retail environment are not separate. We have to look at them as complementing one another."
For Jordan Rubin, the co-founder and CEO of Ancient Nutrition, collaborations with traditional retailers rest on foundations of trust and firm partnership. When COVID first struck, he says, conversations in the industry quickly emerged about pivoting away from brick-and-mortar and feeding the Amazon demand and direct-to-consumer channels. He would have none of it.
"Commitment is key. When the going is tough, we need to commit and stay committed to the retailers that got us where we are," he says. "It would have been easy for us to divert our focus to channels that were growing in an environment where retail was a challenge."
He added: "It's important to understand where your bread is buttered. We don't look at health food stores as steppingstones. We view them as goals."
And partnership, he says, goes far beyond hoping to gain loads of shelf space and widespread distribution. For example, natural foods retailers often cross-promote vitamins and supplements to draw everyday shoppers. One strategy revolves around education.
Rubin now is developing virtual training for team members at all Sprouts locations. Ancient Nutrition recently co-hosted in partnership with the retailer a consumer-facing livestream event that educated more than 20,000 consumers and team members about stress management and immune support.
"Sprouts team members reach people I will never meet with the messages I have been championing for 25 years," Rubin says. "Without them, I would never reach those people. Customers in stores come to the supplements aisle looking for advice rather than specific products, so education is vital."
COVID consequences
The COVID-19 pandemic, however, complicated the educational element. Among other things, it all but stopped sampling and prevented brands from hosting informational events with natural foods retailers' teams.
For supplements brand Garden of Life, the pandemic compelled the company to ramp up and diversify its educational programs. It incorporated QR codes into packaging, granting consumers access to 1-minute videos about the products that they could view on their phones while shopping. It invested more in sampling, sending sealed products to retailers to offer customers. It hosted online webinars and training courses for retail staff.
"The way you impact the sale on the floor is huge," says Ryan Kruse, vice president of sales at Garden of Life. "An educated staff can sell a lot faster and more efficiently."
Garden of Life, he says, fixes its focus on physical stores. Online sales, Kruse says, is a "complicated game."
"Online puts you in a sea of same," he says. "Our focus is to help where we can and concentrate on retail."
Another important factor with any brand-retailer partnership is close collaboration, says Esmer Cancino, vice president of sales at MegaFood. Brands, she says, must devote intense attention toward what products retailers desire and the trends retailers are uncovering through store sales data. Retailers, in turn, benefit when brands share their consumer data.
Cancino says some of the most powerful partnerships involve collaborations between a wide range of leaders within brands and retailers.
"It's so rewarding to bring together departments all along the value chain," she says. People who specialize in category management and supply chain, for example, should be communicating and brainstorming.
Cancino pointed toward one successful effort that grew out of cross-department communications. Sustainable packaging was of rising importance to a retail partner, as well as for MegaFood, becoming a core mission for both parties. It was also supply-chain specific, so members of both teams with deep knowledge about supply chain began working together to find sustainable packaging solutions.
In the end, the collaboration led to single-stream recycling for MegaFood packaging.
Patterns and pivots
Another crucial factor for brand and retailer partnerships is agility.
The rise of e-commerce lowered the barrier of entry for brands. Gaining shelf space at retailers was no longer essential. Instead, they could—and increasingly do—launch pure direct-to-consumer product lines. While the route from product development to space on a retail shelf can take a year or more, the tenure from idea to online is much shorter.
That to-market disparity is unlikely to change anytime soon, but it has prodded both brands and retailers to work together more closely on long-term planning in an effort to stay ahead of emerging trends and consumer behavior.
It's tough to make that happen when brands decide they want to be everywhere: Costco, Target, health food stores, online, supermarkets. Some brands determine retailer best-fits, dedicate themselves to their retail partners, and shrink from working with everybody. Among other things, maintaining a tidy group of partnerships allows for more focused product development.
"If we know a retailer's priority is to grow their mushroom category, we hope they come to us, and we hope they say, 'Will you innovate and launch something here first?'" says Rubin. "Retailers want to be differentiated. They face tremendous competition. They need differentiation for people to shop at their locations, and we want to give them that. It makes the retailer take much more ownership over a product launch when they feel they were part of its inception."
To make projects like this triumph in the omnichannel marketplace, teamwork surrounding common goals is vital.
Whittel points to the music business and its wealth of collaborations between different artists and different venues as a model for supplements brands and retailers facing an omnichannel landscape that is changing the way consumers interact with stores. Now is the time, she says, for brands to truly understand individual retail partners and work to customize collaborations based on retailer needs and culture.
"By focusing on close relationships, it gives the benefit to our retailers. Consumers want to buy the best. They want to buy from brands that are deeply passionate about particular areas," says Whittel. "Many brands are in tens of thousands of stores. That's not our model."
Shopping shifts
The retail landscape was changing fast prior to COVID, thanks to online sales. COVID not only accelerated consumer engagement with online shopping, it also led to the blossoming of curbside and delivery services, which, prior to the pandemic, were of minor importance.
Cancino thinks that regardless of the course COVID takes in coming months, the disruptions and pivots it engendered are here to stay. To continue to thrive, the best retailers and brands will work to understand and serve what is a fast-evolving retail world for supplements.
"Moving forward, consumers are going to be increasingly picky. They have grown accustomed to so many more shopping choices," she says. "But we are creatures of habit. We want to get back into grocery stores, while at the same time take advantage of the convenience that shopping alternatives offer. It will be difficult to go back to anything different."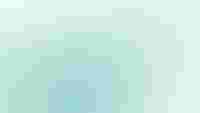 This story was featured in the Nutrition Business Journal Guest Editor Issue.
Subscribe and receive the latest updates on trends, data, events and more.
Join 57,000+ members of the natural products community.
You May Also Like
---
Sep 20 - Sep 23, 2023
Natural Products Expo East is the East Coast's leading natural, organic and healthy products event.
Learn More