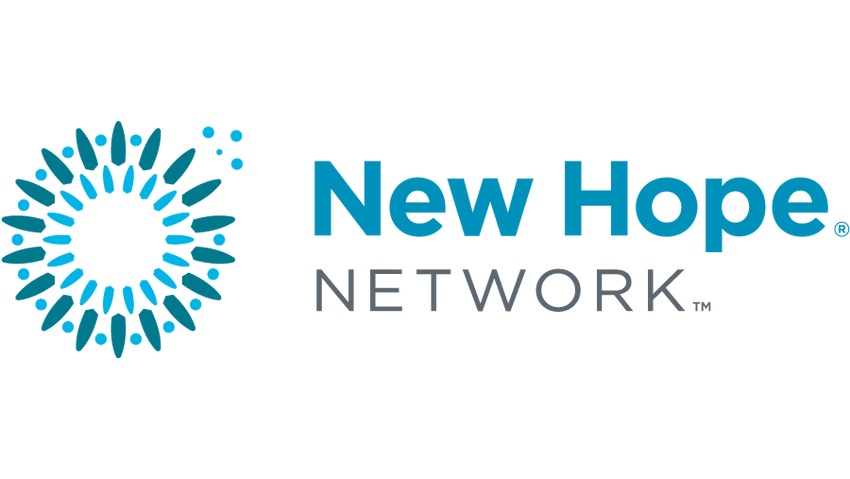 Odds are that several of your customers have celiac disease, a condition that renders a person intolerant to gluten in wheat, barley, and rye and that affects about 1 in 133 Americans, according to the National Institutes of Health. A few tests can usually determine if celiac disease is causing digestive woes. If so, you know to point ailing customers to the gluten-free aisles. But beyond diet, what can you do to help?
"The fundamental thing to do in order to heal [from celiac disease] is eliminate gluten from the diet, but there are supplements that can enhance the process or speed healing or improve digestion," says Stephen Wangen, N.D., co-founder and chief medical officer of the IBS Treatment Center in Seattle and author of the forthcoming Healthier Without Wheat (Innate Health Publishing, 2009).
Choosing the right supplements should be done with the help of a doctor or nutritionist. "It's very individual," says Melissa Diane Smith, a nutritionist in Tucson, Ariz., and author of Going Against the Grain (McGraw Hill, 2002). Some celiacs don't show any nutritional deficiencies and can heal by simply switching to a gluten-free diet. Others have such severe malabsorption problems that they can't tolerate certain foods, and end up suffering nutrient shortages. In that case, diet modifications and a high-quality, gluten-free multivitamin/multimineral supplement can help cover basic nutritional gaps. The Auburn, Wash.-based Gluten-Free Certification Organization provides a list of products that have been independently certified to its research-based standards. "Then, if they're seriously deficient in certain things, they need to go beyond that," Wangen says.
If nutritional deficiencies linger for too long, celiacs become susceptible to other health problems. Here are the most common conditions that accompany celiac disease and the supplements that can make a positive difference.
Anemia. Although most people assume iron deficiency causes anemia, your customer could suffer vitamin-B12-deficiency anemia or folate-deficiency anemia. "Each nutrient is important for the production of red blood cells, but it's essential to find out what type of anemia you have and what the levels of those nutrients are in the body," Smith says. "Let's say you take folate when really B12 is needed. The results could be disastrous. You could develop neurological symptoms." And if you take the right supplement—either iron, vitamin B12 or folic acid—anemia is very treatable, according to Wangen.
Osteoporosis or osteopenia. Because a celiac's small intestine has taken a beating, absorbing nutrients like calcium can become difficult. The potential result? Osteoporosis or osteopenia. Calcium is essential for building and maintaining bones, but other nutrients may be equally important for bone health. Vitamin D and magnesium help the body process calcium, and they, along with zinc, strengthen bones. But be careful with vitamin D. Getting adequate levels of vitamin D might help prevent osteoporosis, but too much of a good thing can disrupt normal calcium metabolism, which results in loss of calcium from bone.
Lactose intolerance. "Celiac disease affects villi in the small intestines," says Suzanne Simpson, nutritionist for the Celiac Disease Center at Columbia University in New York. "The very tips of the villi is where the lactase enzyme is released. Lactase is required for the digestion of lactose, which is the sugar in milk." When the villi are damaged by celiac disease, the ability to digest lactose can be temporarily—or permanently—lost. If that sounds like your customers, lactase enzymes may help them handle dairy as the intestinal tract heals, Smith says. However, Smith cautions that some celiacs don't tolerate dairy for other reasons; they're sensitive to or allergic to milk protein, not milk sugar. In that case, lactase enzymes won't work. Before popping a supplement, your customer "needs to tease through the symptoms and find out what may be behind them," Smith says.
Weight gain. Newly diagnosed celiacs often focus on gluten-free carbohydrates, some of which are made with highly refined grains, like white-rice flour and plenty of sugar. Overindulging in these goodies is a recipe for blood-sugar spikes and for packing on pounds. Weight gain can be a boon to underweight celiacs. But, according to Smith, during the first two years of a gluten-free diet, the majority of celiacs gain weight, including 81 percent of those who are already overweight. "When you start getting excess weight through the middle of the body and other heart-disease risk factors start to pile up, it's an indication of a prediabetes state," Smith says. "You're on the fast track to developing cardiovascular disease or type 2 diabetes." To stop this trend, customers should adopt a more varied diet. In addition, the supplements chromium picolinate and zinc can help insulin work more efficiently in the body.
Digestive damage. Celiac disease damages the small intestines, but many supplements encourage healing, improve digestion and nutrient absorption and alleviate symptoms. Pancreatic enzyme has shown promise for helping underweight children with celiac disease gain more weight during the first month of a gluten-free diet. "But the benefit of the supplement disappeared in the second month," Smith says. "The enzyme is useful only in the beginning of going to a gluten-free diet." Other healing supplements to consider: L-glutamine—an amino acid found in protein sources like meat, beans and dairy—feeds the cells of the small intestines to encourage healing, according to Wangen. And omega-3 fatty acids, taken as fish oil or flaxseed oil, fight inflammation, which flares up when a celiac's immune system reacts to food.
avoid
"I'm amazed at how many people who are careful with their diets don't think about making sure not to get gluten in supplements they take every day," says Melissa Diane Smith, a nutritionist in Tucson, Ariz., and author of Going Against the Grain (McGraw Hill, 2002). "If you aren't sure, take the extra step and call the supplement company to verify it's gluten-free." And because celiacs often have other sensitivities along with gluten, they should avoid all the ingredients listed on the right
. —P.B.
Pamela Bond is an Eldorado Springs, Colo.-based freelance writer.
Subscribe and receive the latest updates on trends, data, events and more.
Join 57,000+ members of the natural products community.
You May Also Like
---
Sep 20 - Sep 23, 2023
Natural Products Expo East is the East Coast's leading natural, organic and healthy products event.
Learn More