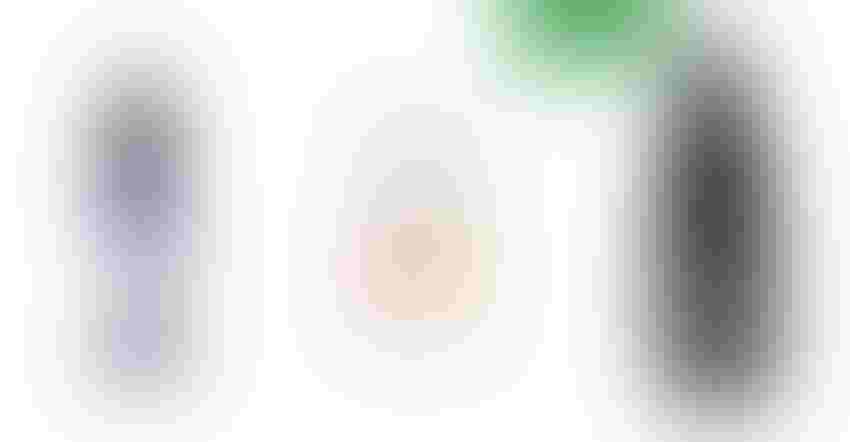 For supplement companies at the lunatic fringe of the wild-and-crazy claims spectrum, there is one claim you can add almost automatically: "Supports rolling of the eyes." It's not just that the claims are hard to believe. Let's face it, the DSHEA restrictions are pretty absurd on their own.  What's really hard to believe is that anybody could even thumb through the regulations without noticing the whole "diagnose, cure, mitigate, treat, or prevent disease" part.
With that in mind, we asked some attorneys and experts to cull through the voluminous FDA warning letters for their favorites of 2016. Warning: reading the following can cause you to question whether anybody is paying attention to the rules.
But maybe there's a supplement for that. 
Company: VitaSea Products International
Warning Letter: Feb. 25, 2016
The first time I had seaweed was in 7th grade, when my best friend brought snacks to school left over from her family's Chinese New Year celebration. Since then I have always thought of it as a tasty treat, but according to the marketers at VitaSea Products International, those little aquatic plants also kill cancer cells AND the HIV virus—a claim that, if it were true, would certainly make it the most super of all the super foods on the market. Not surprisingly, FDA took issue with that claim, and sent the company a warning letter containing a litany of regulatory violations. In addition to the cancer killing stuff, FDA contended that numerous claims made on the company's website—such as "Helps prevent cataracts," "treats asthma" and "may eliminate parasitic organism such as intestinal worms"—established various products sold by VitaSea to be unapproved new drugs and/or misbranded drugs under the Federal Food, Drug and Cosmetic Act, rather than dietary supplements. Additionally, the letter identified significant violations of the CGMP requirements for dietary supplements by the company and a variety of technical issues with its product labels. The lesson here is clear: egregious claims involving some of humanity's worst diseases remain the fastest way to turn an innocuous ingredient into the basis for a regulatory rebuke.
LaToya Sutton, Manatt, Phelps & Phillips, LLP
Company: PhytoCeuticals
Warning letter: Oct. 18. 2016
I bring to your attention the warning letter sent to PhytoCeuticals as one of the more memorable letters of 2016 due to the sheer volume and broad spectrum of disease claims made for the company's products. First, we start with the realization that all of the claims made for the 13 products cited by the FDA were for topical, non-drug products, allegedly sold as cosmetic products. Topical products can be only two things—cosmetics or drugs. It is fundamental that for the purposes of cosmetic labeling and marketing, claims can only be made to cleanse, beautify, promote attractiveness, or otherwise alter the appearance of the skin. Essentially, while beauty may be skin deep, claims that address action underneath the skin make products drugs. While the letter teases us with some borderline cosmetic claims pertaining to skin elasticity and cell renewal, the claims quickly advance to addressing acne and psoriasis, wound healing, and the "Anti Family" (cue Uncle Fester and Lurch snapping their fingers)—Anti-Fungal, Anti-Viral, Anti-Bacterial, and their poor, misunderstood third-cousin, Anti-Inflammatory. The full breadth of the claims is realized with the claims for "Selenium in C Serum" which is promoted for its "strong anti-cancer effects" and relief from melanomas and the "Superheal O-Live Immune System Revitalizer," promoted for controlling conditions ranging from meningitis, Epstein-Barr virus, encephalitis, herpes, shingles and HIV, to chronic fatigue, hepatitis B, pneumonia, malaria, infections, and, I believe, the distinction of being the first product cited for the treatment of phagocytosis. For one of the final products, the company decided to forego any pretenses that such products were something other than drugs by calling one of its products "Superheal O-Live 2 Arthritis Formula." Quick formula of my own: name of product + name of disease = drug.
Justin Prochnow, Greenberg Traurig, LLP
Company: J.L. Bee Products
Warning letter: Nov. 14, 2016
A "friend" called me in great despair having incurred injuries from a zip line accident.  She wanted advice on products to help with an infection from the open wound and a new flare up of her arthritis, which combined had caused depression and insomnia. She thinks the onset of impaired night vision is somehow related. Add to that a horrible tropical sunburn and a freaky tooth and gum issue. I found the perfect solution for everything, bee pollen. Problem is, the FDA discovered the company didn't wash and clean any of the plant production surfaces or assign batch and lot numbers. 
Karen Howard, Organic and Natural Health Association
Company: Economax
Warning letter: May 6, 2016
I thought long and hard about which letter to choose. There certainly was stiff competition. It finally came to me like he came to Captain Kirk: "Kahn!!!!!" In May 2016, Economax LLC felt the wrath of FDA, when it received a warning letter for its "Super Power Khan" dietary supplement. In addition to being spiked with sildenafil, the active pharmaceutical ingredient in Viagra, the company claimed that SPK (as I like to call it) "Helps men suffering from erectile dysfunction, prostate problems and premature ejaculation." That claim, of course, causes it to be a drug. Like Dick Nixon, Economax may have not thought they were crooks, but if you make an erectile dysfunction claim for a dietary supplement, FDA will certainly have a bone to pick with you.
Ivan Wasserman, Amin Talati Upahyde, LLP
Company: Esteem Products
Warning letter: Dec. 7, 2016
Cholesterol claims on omega-3 products are still all too common, this warning letter is just one example of companies making claims. After 3,700 human clinical trials, we can safely say that there is no consistent evidence that omega-3s positively impact cholesterol levels. Never mind that claiming a product "reduces cholesterol" makes it a drug, the fact of the matter is that the evidence just doesn't exist. More importantly, the FDA cracked down on omega-3 cholesterol claims in the 1980s due to the lack of evidence. It caused the omega-3 market to decline 80% within two years. There is plenty of literature on what happened back then, so a simple internet search would provide a pretty clear cautionary tale about whether you should make a cholesterol claim with an omega-3 product.
Adam Ismail, GOED (Global Organziation for EPA and DHA)
Staff Picks
Company: Bio-Stasis International
Warning letter: Aug. 31, 2016
Remember the Zika scare? Of course, because the fight against the mosquito-borne virus is not over. Remember the Zika cure? We hope not, because it hasn't happened. We'd predicted some less-than-scientific supplement claims would come out in the wake of the Zika outbreak and ViraPress did not disappoint. The FDA didn't disappoint us either. The August warning letter takes the California company to task for a variety of head-scratching statements. We didn't know that adequate Vitamin D-3 would prevent "any and all infections." We didn't know that Virapress products would "Enhance the Immune System against Zika, Dengue and Chikungunya Viruses." (Mainly because we didn't know Chikungunya was a disease; it sounds like a music festival with a piercing requirement.) But it was testimonial from a middle-aged man suffering his second bout with dengue fever that really impressed us. The testimonial included, "I took a ViraPress tablet and within a few hours could stretch muscles and actively move about." He's probably feeling even better now. Look for him in the mosh pit at Chikungunya.
Rick Polito, NBJ Editor in Chief
Company: HealthyHempOil.com
Warning letter: Feb. 4, 2016
There may be some grey area around CBD. Indeed, CBD oil products are effectively being sold on some retail shelves. Disease claims, on the other hand, remain black and white. Disease claims about CBD products? HealthyHempOil.com seemed to think it a worthwhile gamble. The FDA took issue with several of their products, the most amusing being their "Entourage Occam's Razor Hemp e Liquid." (Occam's razor being the rule that: if two explanations exist for a single occurrence, go with the disease claim and see if the FDA notices.) The FDA did notice and called the company out for claims (on related websites) that their products treat, among other things, "multiple sclerosis, and numerous inflammatory diseases, as well as inhibit the growth of certain forms of cancer." The most common claim throughout their catalog, however, was "alleviates anxiety." Perhaps they taunted the FDA as an opportunity to perform unofficial human trials on that claim at the home office. 
Bill Giebler, NBJ Senior Editor
From Nutrition Business Journal's 2017 Dark issue. Get the full issue in the NBJ store.
Subscribe and receive the latest updates on trends, data, events and more.
Join 57,000+ members of the natural products community.
You May Also Like
---