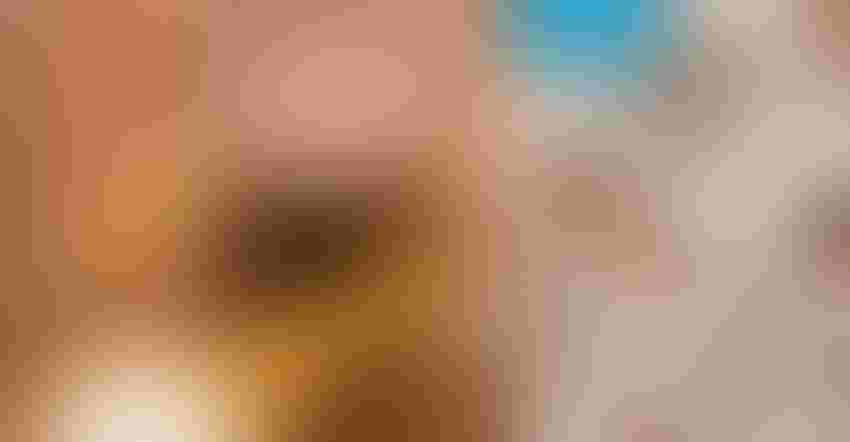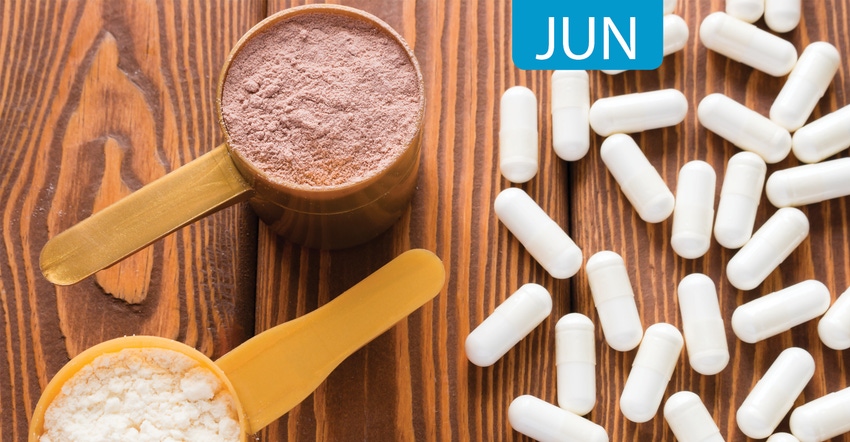 Remember Think Gum, the chewable cognitive health supplement? Or Aerolife Energy, the wellness shot you inhale through a tube? What about the Unistraw—that pellet-filled pixie-stick that delivers wrinkle-erasers and other nutrients when you suck water through it?
Chances are, they don't ring a bell.
These well-intentioned answers to the nation's increasing pill fatigue are among dozens that have either ended up on the scrap heap or slowly faded into the Where are They Now? file, unable to break into the mainstream retail market. The reasons for their failure are diverse, say analysts, lawyers, and fellow entrepreneurs who are watching the "alternative delivery technologies" (ADT) market closely. Some flopped because they ran afoul of regulatory agencies with strict guidelines on what a "dietary supplement" is. Others ran into manufacturing hang-ups, or grew too fast for their own good. Others were too creative for their time.
No matter the reason, experts say all those stories—and those of the winners in the ADT race—can serve as a valuable learning opportunity for companies clamoring to distinguish themselves in a crowded supplement market.
"New formats are definitely top-of-mind for a lot of people in the supplement industry right now," says Jana Vyleta, an analyst with market research firm Mintel. "But companies should be cautious. Consumers are willing to think outside the box, but only so much."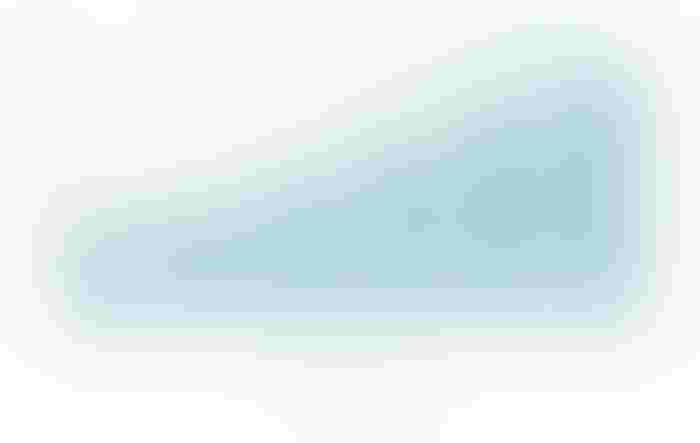 Over the pill
No doubt: consumers are burned out on pills.
Half of adults take at least one prescription drug, and 11 percent take five, according to the Centers for Disease Control. One particularly telling 2015 American Heart Association survey showed that 8 percent of adults would be willing to die two years earlier instead of adding one more pill to their regimen.
What do they want instead? Actually, a pill, only less often, according to new Mintel research.
"The innovation that consumers would most like to see is a pill that can be taken once a week," says Vyleta, noting that 83 percent of consumers said so in an October, 2016 survey. "I have not seen that in the over-the-counter market yet."
Dissolvable tablets, mints, and hard candy were also a popular idea, the survey showed, with 72 percent, 65 percent, and 64 percent respectively saying they'd try a supplement in that format. But when asked about more exotic formats, consumers balked. Only at a third said they would consider trying a supplement delivered through a skin patch (as many are in Europe and Asia). Half or less said they'd be open to a gum, gel pak, or supplement-infused mouth spray.
"One of the challenges that you see in innovation is that if you are asking the consumer to radically change their behavior, the value proposition has to be much larger," says Ben Lee, managing director of funds for CircleUp, a San Francisco-based firm that matches entrepreneurs with investors via an online platform.
That's one reason gummies have continued to gain popularity, via blockbuster companies like SmartyPants (which CircleUp funded to the tune of $4.7 million), Vitafusion and Olly.
In addition to being familiar to consumers (who didn't munch on gummie bears as a kid?), SmartyPants also offered convenience, packaging a host of different supplements into one chewable package that didn't taste awful. And compared to the sugar-and-preservative-laden offerings that came before it, it was relatively clean, notes Lee, whose company invested in the company from its own investment fund.
"SmartyPants gave you an all-in-one that was made with high-quality ingredients in a convenient easy-to-take form," he says.
From an investment perspective, it was the perfect hat trick. 
Cautionary tales
For other entrepreneurs experimenting with new formats, things have not gone so well.
In 2012, the Food and Drug Administration issued a warning letter to Cambridge-based Breathable Foods, maker of the Aeroshot "inhalable" caffeine and vitamin B energy shot. The letter spelled out a fact that many entrepreneurs new to the supplement industry don't realize: by definition, dietary supplements must be ingested.
"If you are not swallowing it, it is not a dietary supplement," explains Jason Sapsin, a regulatory attorney with Denver-based Faegre, Baker, and Daniels.
That means supplement skin patches (which are widely available from U.S. companies selling online anyway) and products inhaled through the nose or mouth are technically unlawful under the Dietary Supplement Health and Education Act (DSHEA).
Aeroshot vanished from the market soon thereafter, but other companies continue to be stung for violating DSHEA in this way. In October, the FDA sent a warning letter to Source Naturals, taking issue with its progesterone cream and a sublingual melatonin product said to be "absorbed directly into the bloodstream, via the blood vessels under the tongue."
A number of other companies have responded to the regulation by stating expressly that their "oral spray" lands on the tongue and is swallowed.
But there are other regulatory pitfalls that companies should keep in mind too, notes Sapsin.
In the liquid supplement department, size matters: "As it starts to approach beverage size, say 6-plus ounces, there will be more inclination on the part of FDA to say 'Is this really a dietary supplement, or is this a food or beverage?'"
The FDA also frowns on "super-fortifying" food-like items (think chocolates, hard-candy, gummies). Put too much of a certain nutrient into something that looks like candy and a consumer runs the risk of overdosing while snacking, he notes.
For ethical reasons, he also discourages clients from putting any amount of a nutritional ingredient with serious side effects into a format that a child might mistake as a treat.
"It is one thing to say you are going to put something well-tolerated like Vitamin C into a gummy bear," he says. "But if you are working with ingredients that have the potential to cause unintended side effects or be toxic when overconsumed I am going to advise you not to push the boundaries in terms of delivery mechanisms."
Regulatory issues aside, there are also manufacturing challenges to contend with, notes Lauren Clardy, president of the Santa Rosa, Calif.-based consulting firm, NutriMarketing Group.
For a time, the idea of a chewing gum or gum strip (think Crest white strips) was a hot one, but companies soon found out it was exceedingly difficult to pack an efficacious dose into such a thin material. "There have been a large number of market failures in the chewing gum and quick-dissolve strip space," notes Clardy.
Meanwhile, she worries that some alternative formats—in the name of innovation—pack a whole lot of unhealthy additives, lubricants, and fillers into their products during manufacturing while skimping on the ingredients that matter. As supplements get more condition-specific, this could become a real pain point for the industry, she says.
"You walk the trade show floor these days and you see some more deep applications for gummies, like heart health and cholesterol reduction. Have we done bioavailability studies to show that if you make it in a gummie formula you are still getting the same dose load?" she asks. "It needs to be done."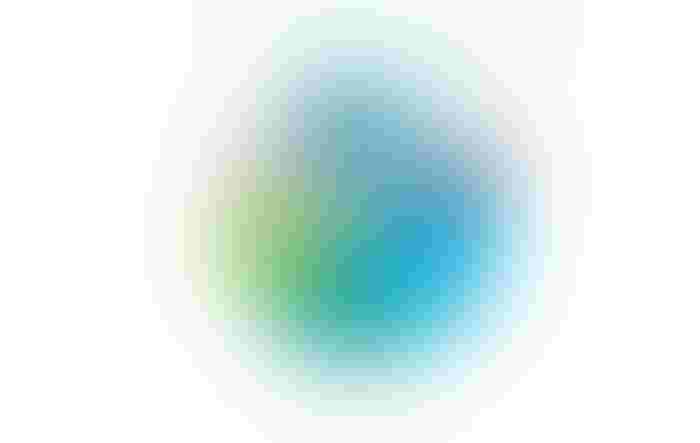 The future of supplements
Despite great expectations, Think Gum—lauded in Time Magazine in 2008 as the next big thing—hasn't published a press mention on its website in nearly a decade. Unistraw, launched in 1996, has done well in its birthplace of Australia but, despite small inroads in the beauty-from-within space, has failed to catch on in the United States.
But that is not to say that consumers are doomed to be stuck with pills, says Clardy.
"In some ways, it might feel like it is taking forever, but you have to keep things in perspective," she says, pointing to the slow transformation from the days when baby food was found only in jars to today, when squeezable paks are the norm. "These things take time."
Centrum VitaMints, launched in 2015, have been a big hit, suggesting that mints may be a delivery format consumers are ready for. And those squeeze paks, able to hold larger doses, are beginning to show up with supplements in them. Powder-filled sticks are increasingly gaining traction, too, with companies like Twinlab rolling out numerous new products in this format.
"The trend in growth is in powder," says Twinlab CEO Naomi Whittel. "I can sprinkle them on my food or put them in my juice and get science-based benefits. That really helps with compliance."
Whittel notes that for certain applications, like sleep aids, dissolvable lozenges are also gaining steam (no need to wake up in the night because you took your pill with water before bed).
And there are still those entrepreneurs who are thinking way outside the box.
In April of 2016, Detroit-based Tespo launched what some are calling the "Keurig of vitamins"—a high-tech dispenser that turns multi-ingredient pods of powdered nutrients into liquid vitamins.
Tespo also had a rough start. Just eight months after it launched, at the peak of the holiday season, it ran out of dispensers due to high demand. But the company has since made some adjustments, moving to a membership model in which customers pay $5 per month and get a dispenser plus discounts on pods.
Will consumers be willing to reach this far outside the box?
That remains to be seen. But Mills knows one thing for sure. The supplement industry is in for a change.
"Consumers are going to keep putting the pressure on," he says, "Because they want something different."
From Nutrition Business Journal's 2017 Supplement Overview issue. Get the full issue in the NBJ store.
Subscribe and receive the latest updates on trends, data, events and more.
Join 57,000+ members of the natural products community.
You May Also Like
---
Sep 20 - Sep 23, 2023
Natural Products Expo East is the East Coast's leading natural, organic and healthy products event.
Learn More