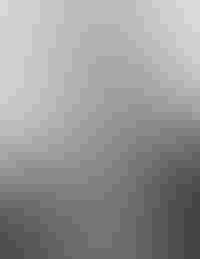 Alexey Petrenko opened EAS's Moscow office in April of this year. He advises food and nutrition companies on regulatory and trade issues
in Russia and the former Soviet republics in the Commonwealth of Independent States. NBJ spoke with Petrenko from his offices in Moscow.
 nbj:  Recently, there has been talk of a GMO ban in Russia. How likely is that to happen?
 Alexey Petr enko: In the glo bal argument around GMO foods, Russia appears no different from the US and the EU where both scientists and regulators still debate the associated risks and benefits. Most experts in Russia argue that there is the clear lack of scientific evidence on long-term harmful effects of GMO foods to human health. At the same time, the Russian government has adopted a cautious approach, having recently introduced the state registration of GMO foods. The registration serves as a pre-market entry approval procedure run to assess safety of GMO-containing products and record those approved in the state register. At the moment, the market restrictions go only that far, with registration as well as the requirement to label foods that contain over 0.9% GMO with a consumer warning statement. While more restrictive measures could be introduced, a complete ban of GMO foods seems highly unlikely as the industry may offer no alternative to GMO technology without increasing food prices. The latter is certainly not in the interest of the Russian government.
 
nbj: What do North American supplement companies get wrong about doing business in Russia and the CIS?
Petrenko: North American companies have certainly got many things right in Russia. First, a direct-sales model is widely popular in the Russian supplement market, brought to Russia by a horde of large and small US companies. US-based global market leaders Amway and Herbalife have consistently reported double-digit growth here in the last five years, despite the global recession and slow consumer market in Russia. American pharmaceutical companies also do well in the CIS. In 2012, Pfizer and Unipharm were among the top five supplement companies. The Canadian firm Valeant Pharmaceuticals has recently acquired two Russian supplement companies and continues its expansion in the CIS market.
    In our opinion, some companies are too timid in their investment plans. Local manufacturing has proven to be an efficient driver of sustainable growth in the CIS for large US food companies—look at Mars, Pepsico, Kraft. The supplement companies may need to follow the same trend in securing their position in the CIS supplement market.
    I would say that working with Americans is easier for us than companies from other parts of the world. Americans are more adventurous. They are ready to take risks and they go for it if there is a good chance of success. If you look at European Union companies, they take more time and they seek to reduce the risks to a minimum. The problem for any company is understanding how the market is regulated in Russia. It's totally different than the U.S. It's way different from the European Union. People can't understand why the regulations are in place. They think they are useless. We clearly have an education role to play.

nbj: We hear a lot about the high quality of science in the region.
Petrenko: In Soviet Union times, the state-funded scientific institutions housed world-class research competing with the leading US and European schools. More recently, lack of state funding brought the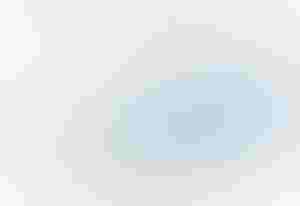 scientific research almost to a halt while large private investors such as Gazprom, Rusal and Lukoil were too slow to provide much required support for labs and groups around the country. As a result, a substantial part of the Russian and CIS scientists have moved to the US and Europe.
In the nutrition area, Russia is famous for its national Institute of Nutrition based in Moscow. It continues to be the leading regional center in food science and international cooperation. They play an important role in government affairs, evaluating Russian dietary habits. The government uses that to create 'minimum food baskets'—that's the basis for minimum wages in the country, so it's rather important stuff. They also work with companies in the nutrition industry performing applicable research on specific nutrient products. Different companies might have different opinions on the efficiencies and how useful the partnership is, but the fact is that the research is available to the industry at a pretty high standard. That's good for modern Russia.

nbj: How much harmonization, or lack of harmonization, is there between Russian, CIS and EFS regulations?
Petrenko: Within the Customs Union of Russia, Belarus and Kazakhstan—the three largest CIS countries with Ukraine—have three horizontal technical regulations for safety, labeling and packaging that fully harmonize the food safety law. These three laws essentially cover almost all aspects of food safety and product compliance. Other CIS countries have similar legislation, however Ukraine, Georgia and Moldova chose more of the EU model based on EU food directives.

nbj: What are the challenges faced by new products coming into Russia and the CIS?
Petrenko: The main challenge concerns herbal supplements. In February 2013, Russia's registration authorities stopped processing applications for supplements that contained herbal ingredients listed in the Russian Pharmacopeia as well as those 'not being part of traditional foods'. The change threatened to remove almost all non-food botanicals from the supplement category. The situation remains unclear up until now, with some market players reporting rejections of their herbal products.

nbj: What are the challenges for Russian and CIS companies entering the global markets?
Petrenko: The key challenge is low awareness of the supplement market regulation in different regions. In the absence of regulatory harmonization between different countries, even within regional structures such as the EU, companies face the risk of non-compliance and heavy fines before they even start operating in a foreign market. They have to rely on regulatory advice from their respective commercial partners based in the market of interest who themselves often lack understanding of the regulation.
    Second, Russian companies seem to have low awareness of the specifics of markets outside the CIS. Many Russian companies fail abroad because they do not run simple research on markets of their interest. Often, companies apply their Russian pricing and distribution models without adjustment for local demands and traditions.
 
nbj: How big is the supplement market in Russia and the CIS?
Petrenko: It is largely anticipated that, despite tightening market regulations, the Russian supplement market will expand beyond the $2 billion mark within the next three years.

nbj: How are trade conflicts resolved between CIS countries?
Petrenko: Since the early nineties, most CIS countries have been part of the CIS free trade agreement which provides for major preferences in trade between Former Soviet Union countries. Nevertheless, trade sanctions are not an uncommon practice in the region. Russia frequently exercises trade bans of foods from Georgia and Ukraine, traditionally viewed as more pro-Western CIS countries and thus subjected to certain pressure from Russia, but also products from Russia's closest ally, Belarus. Trade disputes are resolved in bilateral talks and are rarely taken to the CIS level.

nbj: In the US, there is a lot of talk about "transparency." How is that idea perceived in Russia?
Petrenko: The whole concept of transparency is brand new for the region. It's probably coming from your part of the world, but it's coming slowly. Before now, the region's safety of foods was insured by pre-market approval. If you wanted to take a new product to the market, the government investigated. If they found
it safe and suitable, they would allow you to release it to the
market. But now they realize that this concept of pre-market
approval is not working well. What they want to do now is transfer the responsibility to the shoulders of the manufacturer or
the seller. If something is wrong with your product, you will be severely punished.
Subscribe and receive the latest updates on trends, data, events and more.
Join 57,000+ members of the natural products community.
You May Also Like
---
Sep 20 - Sep 23, 2023
Natural Products Expo East is the East Coast's leading natural, organic and healthy products event.
Learn More