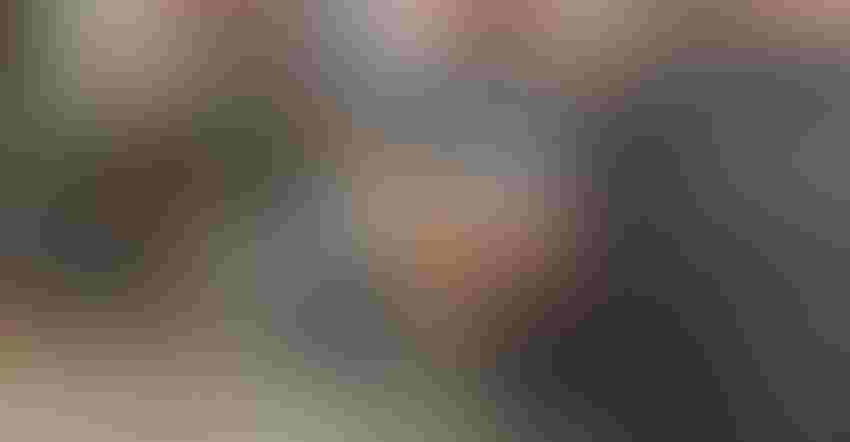 Carlos R. Hernandez/Erewhon Organic Grocer
Erewhon Organic Grocer and Café calls the Tonic & Juice bars the heart and soul of its five Los Angeles, California, locations, and it's easy to see why. Though each has its own distinct personality and loyal community, they all exude a sense of well-being and desire to help people live their best lives.
Much of this confidence stems from some 14 years of expertise serving made-to-order functional shots, a practice that expanded seven years ago to include merchandising RTD cold-pressed shots in retro-chic, 2-ounce glass bottles.
Erewhon Market's Vice President Jason Widener says that while most customers are already "very rooted in the health and wellness space," the current popularity of functional shots is likely driving new customers to the stores.
"People are battling immune system problems and stress issues, and shots seem like an easy format for people [that] doesn't cost much to get in and you are kind of buying into that thought process and investigating your body. I think a lot of people do come into Erewhon right now that are dipping their toes in it."
Freshly prepared favorites include the Golden Force (turmeric, ginger, beet, orange, colloidal silver, cayenne and lemon) and Life Force (E3Live, chlorophyll, ginger, orange, lemon and cayenne). And while some shots rely on traditional ingredients such as oregano oil, ginger, turmeric, cayenne, ginseng, wheatgrass and apple cider vinegar, others boast innovative additions including grapefruit seed extract, deer antler, rhodiola, fulvic acid, umeboshi plum and Schisandra.
Erewhon also makes good use of the brands on its shelves to infuse its shots. In addition to the E3Live's blue-green algae, other examples include Kyolic Garlic, Jing Herbs' Three Brothers and Quinton seawater. The same is true for the bottled shots—function-forward combinations that are easy to grab and go.
Subscribe and receive the latest updates on trends, data, events and more.
Join 57,000+ members of the natural products community.
You May Also Like
---