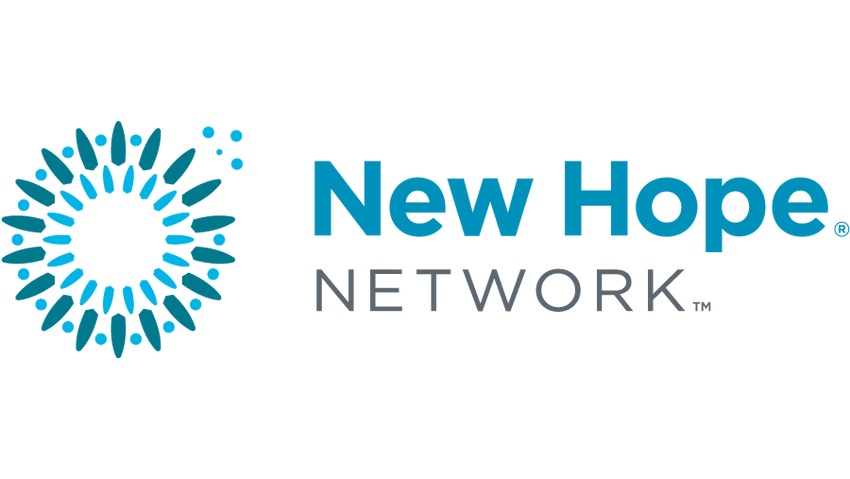 Just as ingesting too few vitamins and minerals can lead to health problems, so can taking in too many—a problem that can occur during the winter when customers are loading up on supplements in an effort to stay healthy.
"It's not uncommon for consumers to take multiple products with overlapping ingredients—like a multivitamin, antioxidant and specialty supplement such as a mental booster or an immune support product," says Shawn M. Talbott, Ph.D., author of The Health Professional's Guide to Dietary Supplements (Lippincott, Williams & Wilkens, 2006). "And even though individual products are being used 'as directed,' the combination can quickly result in a double or triple dose of certain nutrients," resulting in symptoms that vary from loose bowels to hair loss.
Fortunately, the vast majority of problems that stem from excessive vitamin or mineral intake are simply nuisances, such as skin rashes, gastrointestinal upset and headaches, which resolve when doses are lowered. This primer will help customers determine adult-appropriate doses for common nutrients.
Beta-carotene
The body converts beta-carotene into vitamin A, which at very high doses may cause the palms of the hands and soles of the feet to yellow. Stay below: 25 milligrams per day
Calcium
Though calcium is essential for healthy bones, it can raise the risk of kidney-stone formation in people prone to stones, says Dr. Andrew Shao, vice president of Scientific and Regulatory Affairs at the Washington D.C.–based Council for Responsible Nutrition. Stay below: 1,500 milligrams per day
Folic acid
Supplementing with folic acid can mask the symptoms of vitamin B12–related anemia. So although tests won't necessarily detect the anemia, a B12 deficiency may be causing nerve damage. Stay below: 1,000 micrograms per day
Iron
Because they aren't losing iron through menstruation, men and postmenopausal women generally should not supplement with this mineral, which in high amounts can increase the risk of heart disease. Luckily, "most people will suffer stomach upset from too much iron before any other adverse effects set in," Shao says. Stay below: 45-60 milligrams per day (premenopausal women and men under age 50)
Magnesium
Too much magnesium can cause loose bowels. To wit, the mineral is the active ingredient in many laxatives. Stay below: 400 milligrams per day
Selenium
Taking too much selenium can cause halitosis, hair loss, skin rashes and brittle fingernails. Stay below: 200 micrograms per day
Vitamin A
Excessive vitamin A in the form of retinol might increase the risk of hip fractures in older people. Also liver toxicity "appears to occur at lower dosages than we previously thought," cautions Shao. As a result, supplement manufacturers have replaced much of the vitamin A in their formulas with beta-carotene (see left). Other signs of too much vitamin A include nausea, vomiting, hair loss, and dry and cracked lips. Stay below: 3,000 micrograms per day
Vitamin B6
High doses of this vitamin can cause nerve damage, indicated by a tingling sensation in the hands and feet. Stay below: 100 milligrams per day
Vitamin C
"The safety profile of vitamin C is outstanding," says Dr. Mark Moyad, director of preventive medicine at the University of Michigan in Ann Arbor. However, high doses can cause stomach upset and diarrhea. Also, people who are susceptible to kidney stones shouldn't take extra vitamin C. Stay below: 2,000 milligrams per day
Zinc
Although moderate amounts—about 30 milligrams per day—of zinc support a healthy immune system, taking more than 300 milligrams daily may cause nausea, block copper absorption and make you more susceptible to infections. The exception: Taking multiple zinc lozenges for a week-long cold is perfectly safe. Stay below: 30 milligrams per day
Victoria Dolby Toews became interested in supplement side effects when taking high doses of vitamin B6 for a wrist injury.
Higher daily doses for key vitamins
Safe and effective intake levels evolve as nutritional research becomes more advanced. Consider vitamin D. When the Institutes of Medicine, based in Washington, D.C., established 2,000 IU as the tolerable upper intake level for vitamin D in 1997, limited data on the vitamin existed, according to Dr. Andrew Shao, of the Council for Responsible Nutrition. At the time, the IOM recommended that adults get 200 IU to 600 IU of vitamin D. Recently, however, many health care practitioners are telling patients to aim higher—up to 10,000 IU—partly because higher vitamin D doses are safer than previously thought. Also, studies have linked vitamin D to longevity, better bone health, diabetes management and lowered risk of cancer and cardiovascular disease.
The B vitamin niacin may also see a shift in its upper intake level. The IOM based its initial recommendation of 35 milligrams on niacin's potential to cause facial reddening and warming, explains Shao. However, facial flushing is a mere annoyance—not a toxicity issue. "Therefore, the council's upper intake level for niacin in its nicotinic acid form is based on liver toxicity and is 500 milligrams," though people taking more than 50 milligrams should be monitored by a physician, he says.
5 ways to assist supplement shoppers

Brant Shapiro, general manager of Health Shoppe in Morristown, N.J., shares a few staff training tips.
1. Tell the customer "I'm not a doctor" if you feel uncomfortable, and urge him or her to discuss supplementation with a health care practitioner.
2. Collect business cards from local practitioners (conventional doctors, naturopaths, pediatricians, etc.) to offer as an additional resource.
3. Share a personal supplement experience. This can be a helpful tool and can help you avoid giving medical advice.
4. Take advantage of the brand training offered by manufacturers; it can help navigate how to talk about supplements without prescribing.
5. Steer a shopper toward your book section.
Subscribe and receive the latest updates on trends, data, events and more.
Join 57,000+ members of the natural products community.
You May Also Like
---
Sep 20 - Sep 23, 2023
Natural Products Expo East is the East Coast's leading natural, organic and healthy products event.
Learn More