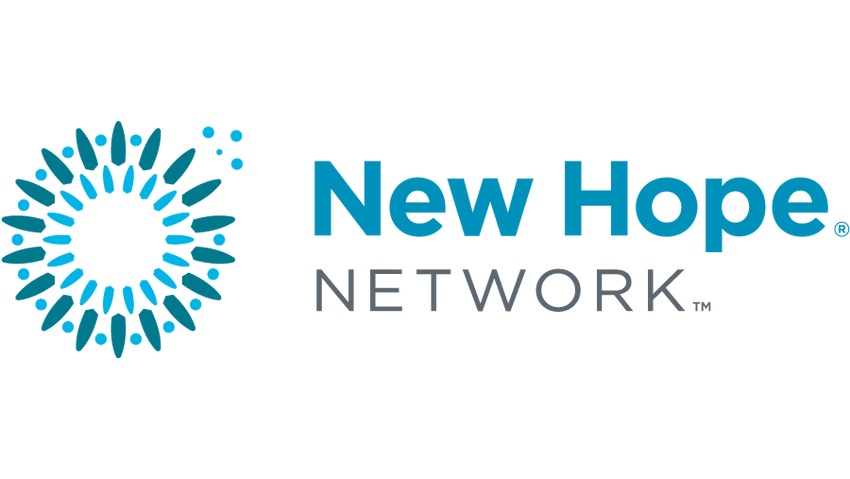 Sometimes it takes more than the offering of a balanced diet to raise a physically healthy child. So say a growing number of pediatricians and parents, who are turning to dietary supplements to fill in the gaps for sun-protected babies, picky toddlers and growing pre-teens.

"Parents and physicians are embracing the idea that we all need to do something more to shore up kids' nutrition," says San Francisco-based pediatrician Alan Greene, MD. The professor of pediatrics at Stanford University notes that modern food processing and farming practices can strip out nutrients, leaving kids with even the best-intentioned parents vulnerable to deficiency. And—as evidenced by soaring rates of obesity, high blood pressure and diabetes among youth—many children are "overfed and undernourished," Greene says.

So how can retailers help? Stock up on vitamins, minerals and other supplements geared toward children. "Supplements are one of the fastest ways for kids to get the building blocks they need to build up their bodies and prevent illness," Greene says.

According to Nutrition Business Journal, U.S. sales of children's dietary supplements spiked to $1.1 billion in 2008, constituting 4 percent of the total supplement market. Nearly one-third of children from birth through age 18 now take a vitamin or mineral supplement, according to a 2007 study in the Archives of Pediatric and Adolescent Medicine.

"More and more parents are definitely seeking them out," says Sheila Kingsbury, ND, chairwoman of botanical medicine at Kenmore, Wash.-based Bastyr University.

Here's a look at what experts recommend for various age groups.


BABIES (ages 0 to 2)
Vitamin D. In October 2008, the American Academy of Pediatrics released a recommendation that breastfed babies receive 400 IUs per day of vitamin D supplements, beginning in the first few days of life, and that formula-fed babies begin supplementation once they switch to solid food. "This is the first strong recommendation for all kids at some time in their life to have a supplement," notes Greene. "That is changing the way physicians and parents think about supplements."

Although breastfed babies tend to get most other nutrients from mother's milk, it typically does not contain enough vitamin D to prevent rickets, according to the AAP. Formula tends to contain enough, but only if babies get one quart per day. Sun exposure prompts vitamin-D synthesis, but lifestyle changes and skin cancer fears have meant fewer opportunities for babies to catch rays, according to Greene.

"It's not that breast milk is lacking," he says. "It's that throughout most of human history, babies spent a lot more time outdoors than they do today without sunscreen, which blocks D-promoting rays." The result: According to a 2009 study in Pediatrics, 63 percent of children ages 1 to 5 have suboptimal levels of vitamin D in their blood. "We used to think D was just for healthy bones and teeth, but there have been a lot of studies showing it may prevent eczema, asthma, allergies and diabetes," says Greene.

He recommends vitamin D3 (the most bioavailable form) in liquid drops, which can be added to breast milk or dropped in a baby's mouth. For older children who are not drinking a quart of D-fortified milk per day, the AAP recommends continued supplementation.
Probiotics. Greene says breastfed babies, and those born vaginally, tend to have an abundance of beneficial bacteria to keep their intestinal flora in balance, while those who are formula-fed or born via cesarean section are more likely to need supplementation. (When passing through the birth canal, babies are exposed to good bacteria, which then take up residence in their guts.)

Probiotics can also help put any baby's system back in balance after he or she takes antibiotics, according to Kingsbury. "Antibiotics kill off the bacterial flora, including the good stuff, so it is more likely for the bad to take over and affect digestion."

Studies have shown that probiotics can shorten bouts of diarrhea or colic in infants, and could reduce the risk of eczema. They are also excellent immune boosters for kids of all ages: A July 2009 study in Pediatrics of 326 children, ages 3 to 5, found that those who took twice-daily probiotic supplements had 73 percent fewer fevers, 62 percent fewer coughs and 59 percent fewer runny noses. Greene recommends 1 billion colony-forming units per day for preventive health and 3 billion to 5 billion CFUs for acute conditions, such as diarrhea or eczema. Powdered options are ideal for babies because they can be mixed easily with formula, juice or water.
Iron. Iron supplementation can be a tricky subject, says Kingsbury, because it can be just as damaging to get too much as it is to get too little. (Both ends of the spectrum can cause neurological or organ damage.) As long as mom is getting enough iron, her milk should contain enough. Breast milk also has an enzyme to help babies absorb iron better.

Meanwhile, iron found in fortified formulas and cereals tends to be less absorbed, Kingsbury says. She advises parents to test their babies at age 9 months for iron deficiency. If supplementation is needed, 10 mg per day, in liquid drop form, should suffice. (Teen girls may also consider supplementation when they start to menstruate.)
TODDLERS (ages 3 to 5)
Multivitamins. The toddler stage is often the worst for nutritional deficiencies, as breast milk and fortified formula are gradually replaced with food, and many kids develop their own opinions about mealtimes. "This is the picky eater group, so multivitamins are a nice backup," Kingsbury says.

Greene recommends that, depending on how healthy the child eats, parents choose multivitamins with 50 percent to 100 percent of the recommended daily values for folic acid, potassium, iron, zinc and vitamins A, C, E and D. (Although important, calcium is bulky, and omega-3 fatty acids are perishable, so multivitamins typically don't contain them in sufficient quantities or formulations.) He also recommends that parents steer clear of multis containing artificial preservatives and colors; one sentinel 2007 study in the Lancet medical journal linked food dyes to hyperactivity in 3-year-olds. And parents should look for sugar-free options. (See "Kid-friendly Delivery Systems," below, for more information on multivitamins for the younger set.)

Beyond the toddler phase, multivitamins continue to be a sensible supplement. A 2008 trial of 81 British school-aged children found that those given a daily multivitamin for 12 weeks did better on attention tests than the control group.
DHA. This omega-3 fatty acid is critical for brain development, and although DHA is plentiful in oily fish, such as salmon, young children may be reluctant to eat fish two or three times per week. Toddlers should get at least 150 mg per day of DHA, says Greene, yet some studies show they get as little as 19 mg. "DHA is valuable throughout life, but for toddlers the brain is growing so rapidly, it is critical," says Greene. Algae-derived sources, which avoid that fishy taste, are now available in an array of kid-friendly delivery systems.
ADOLESCENTS (ages 6 to 17)
Calcium. From about age 6 or 7 to the late teen years, kids use massive amounts of calcium to grow bones and teeth to last them a lifetime. In fact, by the time teens finish their growth spurts at age 17, 90 percent of their bone mass has been established. Yet, according to the National Institutes of Health, fewer than one in 10 girls and one in four boys get adequate calcium (800 mg from age 4 to 8, or 1,300 mg from 9 to 18).

Calcium is bulky, so it's seldom found in significant amounts in a one-a-day multivitamin. Kingsbury recommends that this age group supplement with at least 600 mg of calcium citrate, which is typically better absorbed than other forms, doesn't have to be taken with meals and doesn't cause constipation.
Magnesium. Magnesium is critical for promoting normal nerve and brain function, and the mineral works synergistically with calcium to fuel muscle movement and prompt bone-density development. Yet studies show that magnesium intake tends to decrease as children age, with 89 percent of teenage girls and 62 percent of teenage boys failing to get their daily requirement (360 to 410 mg daily).

Kingsbury says children should never take calcium without accompanying it with magnesium in at least a 2-to-1 ratio. (Too much calcium without enough magnesium can lead to growing pains.) Many supplements contain both.
Kid-friendly delivery systems
Goodbye Flintstones tablets. The children's multivitamin as we know it may be going the way of the dinosaurs.


"Parents are looking for products that make it easier for their kids to take a supplement," says Jason Mitchell, ND, vice president of new product development for Country Life. The New York-based maker of Sour Gummy Dolphin Pals Multi-Vitamin and Dolphin Pals DHA Gummies is among many companies that have begun to slowly phase out chalky, bitter-tasting tablets in favor of liquids, gummies, powders and sweetened chews. "They are fun, they taste good, and kids take them without complaining," says Mitchell.


By far the most ubiquitous are children's gummies, which have taken off since 1995, when Hero Nutritionals launched its Yummi Bears line (which now includes 11 products). Dozens of other companies have followed suit, including Nutrition Now, whose Rhino children's line features six gummy products, including vitamin D, omega-3, calcium, a multivitamin and zinc/echinacea supplements, and Nordic Naturals, which now offers tangerine-flavored Nordic Omega-3 Gummies and strawberry-flavored Gummy Worms.


For parents concerned about the sugar in gummies, another option is liquid vitamins. Country Life now makes Liquid Dolphin Pals multivitamins, which contain 2 grams of sugar per serving versus 6 grams in its gummies. Another example: Nordic Naturals' Omega 3 Gummies for kids contain 41 mg of EPA and 27 mg of DHA per serving, but also contain 4 grams of sugar. Meanwhile, its Children's DHA Liquid has a whopping 313 mg of DHA, 205 mg of EPA and no sugar.

Other manufacturers have begun to launch chewables sweetened with stevia, organic fruit sugars or xylitol. One 2009 study in the Archives of
Pediatrics and Adolescent Medicine suggested that giving xylitol sweetener to kids while their baby teeth are growing could prevent as much as 70 percent of tooth decay. In August 2009, Nature's Plus launched a xylitol-sweetened Animal Parade Tooth Fairy Children's Chewable Dental Probiotic, which contains live probiotic cells, 400 IUs of vitamin D3 and 300 mg of calcium.

And most companies in the natural products sector now take care to leave dyes and preservatives out of their vitamins and supplements.–L.M.
Lisa Marshall is a freelance health writer and mother of a 7-year-old vegetarian who hates vegetables. She is eternally grateful for children's supplements.
Subscribe and receive the latest updates on trends, data, events and more.
Join 57,000+ members of the natural products community.
You May Also Like
---
Sep 20 - Sep 23, 2023
Natural Products Expo East is the East Coast's leading natural, organic and healthy products event.
Learn More