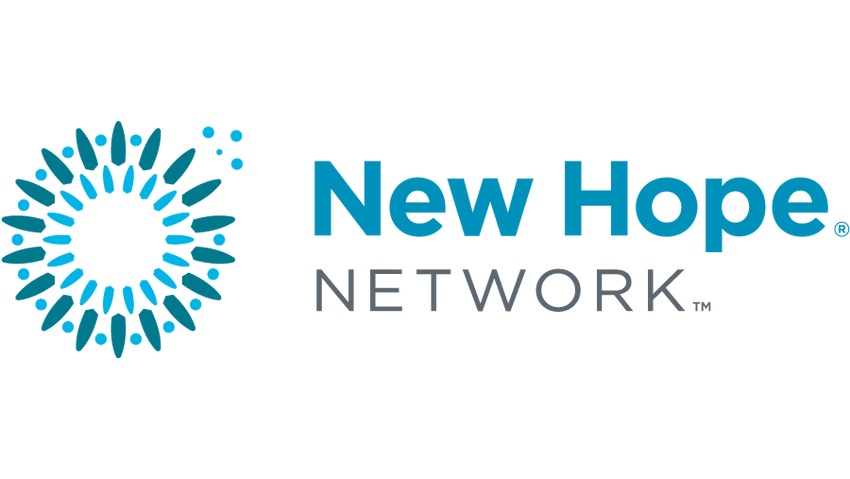 Every year, summer provides the perfect fixings for simple, sensational salads: garden-fresh greens and an abundance of warm-weather vegetables. But don't stop there; add a little sophistication and extra nutrients to your salads with juicy berries and fruits bursting with antioxidants, fiber-rich whole grains, and good-for-you fats from avocados, fish, and healthy oils. The main-dish options here include all-star players from every food group, with a few zippy and unusual items thrown in. (Check out the edible flowers!) It's all about freshness and fun—just like summer itself.
Fresh Herb Salad with Edible Flowers and Mustard-Dill Dressing
Serves 6 / You can use your garden's edible flowers as long as they haven't been sprayed with pesticides. They're also sold at many grocery stores; tasty ones include nasturtiums, daylilies, pansies, pinks, borage, roses, or flowers from any culinary herb. Test kitchen tip: For a shortcut, substitute one bag of herb-mix salad for the greens listed here, adding more of your favorites to taste.
1 small butterhead lettuce
1 cup baby arugula leaves
1 cup fresh purslane or baby spinach
1 cup watercress leaves
1/2 cup loosely packed fresh basil leaves
1/2 cup snipped fresh Italian parsley
1/2 cup sorrel leaves
1/2 cup baby mustard greens or collard greens
1/3 cup snipped fresh chives
1/4 cup snipped fresh chervil
2 tablespoons snipped fresh dill
1/2- 1 cup edible flowers

Dressing
1/4 cup red wine vinegar
2 tablespoons extra-virgin olive oil
1/2 tablespoon Dijon mustard
2 teaspoons honey
1/2 teaspoon dill seed
1 clove garlic, minced
Salt and pepper, to taste
1. Wash and gently pat dry butterhead lettuce, all herbal greens, and edible flowers. Tear apart butterhead lettuce and any large-leafed herbs. In a large salad bowl, toss together all greens except flowers.
2. In a small bowl, whisk together all dressing ingredients. Pour over herb salad and gently toss until well coated. Garnish with edible flowers and serve immediately.
Nutrition Facts Per Serving:
Hearts of Palm Salad with Lemon-Celery Seed Vinaigrette
Serves 6 / A rainforest crop, hearts of palm—which taste like a cross between asparagus and artichokes—are low in calories and cholesterol but offer protein, vitamin C, fiber, iron, and potassium. Ingredient tip: Look for sustainably harvested hearts of palm near the canned artichokes in your natural grocery.
Vinaigrette
3 tablespoons fresh lemon juice
1 tablespoon balsamic vinegar
3 tablespoons extra-virgin olive oil
3 tablespoons finely minced shallot (about 1 large shallot)
1 tablespoon minced fresh Italian parsley
1 teaspoon celery seed
Salt and pepper, to taste

4 heaping cups romaine leaves (about 6 ounces)
2 heaping cups fresh baby spinach (about 4 ounces)
1 14-ounce can hearts of palm, drained and cut into 1/2-inch pieces
1 red bell pepper, chopped
1 avocado, cut into bite-size pieces
1/4 cup coarsely chopped pecans
1. Whisk together all vinaigrette ingredients in a medium bowl. Set aside for 30 minutes or more to allow flavors to blend.
2. Wash and dry romaine leaves and spinach. Tear romaine leaves and toss with spinach in a large salad bowl. Add hearts of palm, red bell pepper, and avocado.
3. Pour about two-thirds of the vinaigrette over the salad and toss until well coated. Sprinkle with pecans and serve immediately.
Nutrition Facts Per Serving:
Crab and Roasted Cauliflower Salad with Avocado Dressing
Serves 4-6 / Serve with whole-grain rolls.
1 head cauliflower (about 1 1/2 pounds)
1 orange bell pepper
1 tablespoon plus 1 teaspoon extra-virgin olive oil
1/2 large avocado
3/4 tablespoon fresh lemon juice
2 tablespoons light sour cream
1/8 teaspoon paprika
Salt and white pepper, to taste
1/2 pound fresh lump crabmeat, rinsed and picked through to remove any shell
1. Preheat oven to 425°. Cut cauliflower into small florets. Cut bell pepper into wide strips. Coat a 9x13-inch baking pan with cooking spray and add cauliflower, bell pepper, and olive oil; toss. Roast until cauliflower is tender and begins to brown, about 25 minutes.
2. Meanwhile, peel avocado and mash in a small bowl. Stir in lemon juice, sour cream, and paprika. Season with salt and pepper.
3. Toss roasted vegetables, crab, and dressing in a large salad bowl. Serve immediately.
Nutrition Facts Per Serving:
Moroccan Three-Grain Salad with Flaxseed-Walnut Dressing
Serves 6-8 / Colorful accents of carrots, zucchini, red onion, and fresh parsley add eye appeal to this delightful combination of whole grains, topped with a tasty omega-3-rich dressing. Test kitchen tip: If you have a toaster oven, it's an easy way to roast nuts. Spread pieces on foil and set toaster to low.
1 cup cooked millet (1/3 cup uncooked)
1 cup cooked bulgur (1/3 cup uncooked)
1 cup cooked whole-wheat couscous (1/3 cup uncooked)
3/4 cup chopped zucchini
3/4 cup chopped carrots
1/4 cup chopped black olives
1/4 cup chopped red onion
1/4 cup minced fresh Italian parsley
1/4 cup raisins

Dressing
1/4 cup walnut halves
2 1/2 tablespoons flaxseed oil
1 tablespoon walnut oil
2 1/2 tablespoons balsamic vinegar
1 tablespoon fresh lime juice
1 large clove garlic, minced
1/2 teaspoon ground cumin
1/4 teaspoon ground turmeric
1/8 teaspoon ground coriander
Salt and pepper, to taste
1. In a large salad bowl, toss together cooked grains with zucchini, carrots, olives, red onion, parsley, and raisins.
2. In a small skillet on medium heat, dry-toast walnuts, about 5 minutes, stirring occasionally. Place toasted walnuts on a cutting board and cover with waxed paper. Crush walnuts with a mallet or the smooth side of a meat tenderizer.
3. In a small bowl, whisk together remaining dressing ingredients. Stir in crushed walnuts until smooth. Pour dressing over grain-vegetable mixture and toss until well coated. Season to taste with salt and pepper and serve.
Nutrition Facts Per Serving:
Summer Fruit Salad with Blueberry Glaze and Shaved Dark Chocolate
Serves 4 / A refreshing partner to grilled salmon. Ingredient tip: Look for balsamic glaze at your natural grocery, or reduce balsamic vinegar on the stove by about one-third, until syrupy.
2 ounces dark chocolate bar
1 cup chopped peaches
1 cup chopped nectarines
1 cup raspberries
1 cup blackberries, cut in half if large
3/4 cup blueberries
2 tablespoons honey
1 tablespoon balsamic glaze
1/2 tablespoon minced crystallized ginger
1. Use a vegetable peeler to shave chocolate.
2. Combine peaches, nectarines, raspberries, and blackberries in a large bowl.
3. Purée blueberries with honey, balsamic glaze, and ginger. Pour half over fruit and toss gently. Serve in individual bowls, garnished with 1 tablespoon chocolate curls.
Nutrition Facts Per Serving:
Subscribe and receive the latest updates on trends, data, events and more.
Join 57,000+ members of the natural products community.
You May Also Like
---