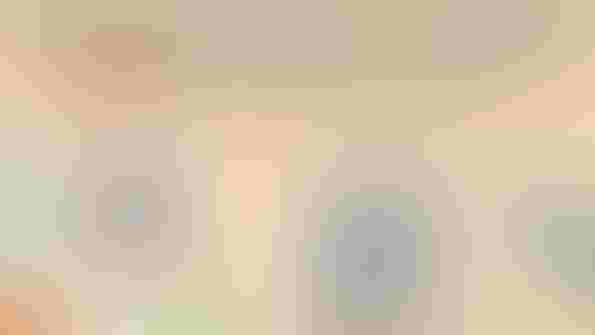 California's failure to pass Proposition 37 has fueled a nationwide coalition of leaders ready to help one another's efforts to pass genetically modified food labeling laws in their states.
Grassroots energy has grown since the failed election, said Falko E. Schilling, a consumer-protection advocate with Vermont Public Interest Research Group (VPIRG), who continues to work for labeling in his northeast state.
"Since the federal government has fallen down on the issue, states can pick up the ball and move it down the field," he said.
So leaders like Schilling, Tara Cook-Littman in Connecticut and Trudy Bialic in Washington have joined with labeling activists in 31 other states to share ideas, research and support to push labeling forward at the local level. The loose-knit group communicates via a weekly conference call and email list.
"This is really key because we are so much stronger together than alone," Cook-Littman said. "The federal government is not going to pass anything until enough states do, and then they have no choice."
As the calendar flips, eyes turn to Vermont and Connecticut, where state legislatures will take up labeling bills each for a second time, and Washington, where an initiative effort began in spring.
In Vermont and Connecticut, any GMO labeling rules will pass only through the statehouses as petition processes do not exist in these states. Both Schilling and Cook-Littman project more positive outcomes this year.
Vermont's Right to Know
Vermont's Right to Know GMO Coalition has had more time to engage with legislators and constituents in preparing to go forward again this year, Schilling said. And in the meantime, key legislative supporters have moved in to leadership positions in the state's House of Representatives.
Vermont's labeling bill (H.722) passed 9-1 out of the House Agriculture Committee last year and then stalled at the House Judiciary Committee with only two weeks left in the session. Some blamed lawsuit threats on its failure to move.
GMO Free Connecticut
Such threats killed Connecticut's bill last year, Cook-Littman said.
"Our legislature was never a problem," she said. "Outside powers and politics got in the way."
In early May, legislators removed labeling requirements from HB 5117, after it passed out of the Environment Committee on a 23-6 vote.  
GMO Free CT, like Vermont's group, hopes time and revised bill language will propel the issue in the coming year.
"We're just trying to let our legislators know whether there is a federal lawsuit or not we need to move forward because we cannot allow corporate interests to trump our personal rights," Cook-Littman said.
Label It Washington
Bialic has seen the corporate backlash in Washington, where she said Proposition 37 riled labeling supporters angered by "the injustice of corporate domination." And as the director of public affairs at PCC Natural Markets, she's witnessed it at the cooperative, where customers want the chain to remove products whose parent companies fought the California labeling initiative.
"People want to be able to make choices and they want transparency; and that's what this is about," Bialic said.
Washington's I-522, People's Right To Know Genetically Engineered Food Act, effort surpassed its goal to collect at least 320,000 signatures earlier this month. The state requires 241,153 valid signatures of registered voters to accompany a petition to the state legislature by January 4. The state's lawmakers then have the option to adopt the law or refer it to the November election.  
Label It WA leaders are making the final signature push this week to gather more than enough validated signatures. But they don't expect their work to end, as they suspect legislators will pass the proposal onto the 2013 ballot. (Read the Washington GMO labeling proposal here.)
"That's going to be bloody expensive," Bialic said. "We're going to find out if money buys votes in Washington."
Subscribe and receive the latest updates on trends, data, events and more.
Join 57,000+ members of the natural products community.
You May Also Like
---