How to back up advertising claims to avoid risk
How to back up advertising claims to avoid risk
It is crucial for supplement brands to review their advertising claims in order to avoid being the target of FTC, FDA or class action lawsuits.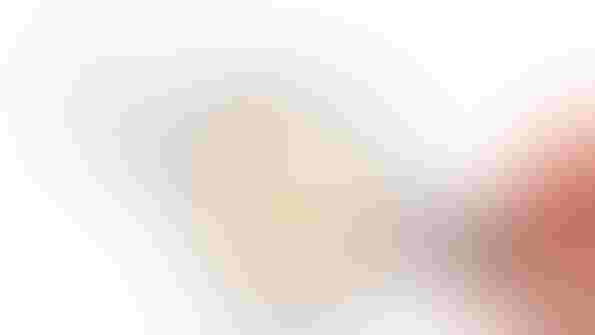 Advertising challenges can come from a variety of places; both the FTC and FDA have authority over food and dietary advertising and labeling at the federal level.
In taking enforcement action, FTC may seek injunctive relief as well as monetary damages. Injunctive relief is a court or administrative order that bars deceptive advertising in the future, and typically includes reporting and recordkeeping requirements.
In recent years, FTC has typically brought cases against dietary supplement sellers in federal court, as opposed to its administrative court, and it has demanded the entire product revenue generated during the advertising at issue. Although FDA rarely challenges claim substantiation, it routinely issues warning letters when it determines that foods or dietary supplements are being promoted with unapproved disease claims. In addition to federal regulators, state regulators may seek redress over alleged advertising or labeling violations. States including Iowa, Oregon, Washington—and especially California and New York—have been active in recent years in enforcement against dietary supplement advertising. Whether enforcement is by FTC, FDA or a state, actions that are made public can–and often do—lead to "follow on" class action lawsuits.
Even where companies have avoided governmental enforcement, state laws enable private actors to file class action lawsuits challenging advertising and labeling as deceptive or even, in states like California, as including unapproved disease claims. Class action lawsuits brought by plaintiff's firms on behalf of product purchasers have targeted a wide variety of claims and alleged issues, including under-dosed ingredients, "natural" and "non-GMO (genetically modified organisms)" claims, disease claims, auto-ship programs lacking required disclosures, "Made in the USA" claims and "non-functional slack fill" that purportedly misleads consumers as to the amount of product they are purchasing. A class action demand will often lead to either a small monetary settlement with the individual class representative or a higher-dollar national settlement. An individual settlement may cost in the thousands or tens of thousands of dollars, while a national settlement is more likely to cost a company millions or even tens of millions of dollars, along with defense costs.
A business that believes a competitor's advertising is false or misleading may take a number of actions, including sending a cease-and-desist letter, filing a lawsuit in federal court under the Lanham Act, or filing a challenge before a self-regulatory body. Two prominent self-regulatory bodies—the National Advertising Division (NAD) and the Electronic Retailing Self-Regulation Program (ERSP)—offer forums for advertising review. Competitors, as well as consumers and other entities, may file challenges, or the NAD or ERSP themselves may bring challenges based on their own monitoring of the marketplace. Following their review, the NAD or ERSP will issue a decision upholding advertising claims or recommending modifications. Although no monetary redress is available, if an advertiser refuses to participate in the process or abide by a decision, the NAD or ERSP will forward its case file to federal regulators. FTC prioritizes referred cases and routinely encourages companies to reconsider if they have declined to participate or refused to abide by a decision.
To reduce risk from potential challengers, the first goal of legal review must be to determine the claims being made in an ad. In reviewing an ad, regulators consider the overall "net impression" from the perspective of a reasonable member of the target audience. Thus, they consider not only express claims, but also what messages might be implied by narrative statements, imagery or other elements.8 They will also seek to determine, for instance, what messages seniors are likely to infer from an ad if a product is intended for seniors. In terms of substantiation, regulators expect all objective (i.e., non-puffing) messages conveyed by an ad to be supported by a "reasonable basis." What regulators will accept as a reasonable basis varies based on factors, such as the nature of the product and claims at issue, and the level of evidence scientific experts believe is reasonable.
Only by determining what claims are likely to be conveyed can a company determine what requirements might apply. For instance, FTC has in place guidance on "green" claims, such as "recyclable" and "biodegradable"; "Made in the USA" claims; claims by influencers or through social media; and so-called "native advertising." Meanwhile, the courts and self-regulatory bodies have created requirements for claims like "fast acting," "#1," pricing claims, "Compare to [product x]," "works better than the leading brand," and doctor or pharmacist "recommended" claims. By carefully reviewing and assessing ads on the front end, companies can reduce the risk of potentially costly challenges later.
Other considerations in handling advertising risk include whether insurance coverage may be available and whether and how to use arbitration clauses. Both matters are evolving and depend on the needs and goals of the specific company. With the spike in advertising cases in recent years, litigation has proliferated over whether general commercial liability plans cover false advertising. Insurance plans specifically for false advertising have become more common, but such coverage remains, for the most part, expensive.
The use of arbitration clauses also continues to be a topic of litigation, prompting some companies to regularly revisit the risks and benefits of attempting to prevent class action lawsuits through online terms. For instance, in a case decided in September 2018, a federal court in California declined to allow a class action to proceed where well over half of the purported class may have purchased the product at issue from a website that included arbitration provisions in its terms of use. While not opining on whether the provisions might indeed bind any purchasers, the court found that assessment of such individual issues, "would overshadow the common issues of whether defendants' advertisements were false." With the court's decision, the class action case ended. An eye on the collateral issues like insurance coverage and arbitration agreements will help companies decrease risk from a variety of angles even beyond basic ad review.
For a list of references, email [email protected].
Katie Bond, partner, Amin Talati Upadhye, provides regulatory counseling and litigation support in matters involving a variety of consumer products, including dietary supplements, foods, OTC drug products, cosmetics and sports equipment. Bond regularly reviews product labeling and advertising to determine compliance with federal regulations. As needed, she assists clients in identifying and working with well-credentialed, independent scientific experts to ensure that claims are properly substantiated. Bond was recognized by Super Lawyers as a Washington, D.C. "Rising Star" and was recommended in the U.S. Legal 500 for her work in the marketing and advertising.
Subscribe and receive the latest updates on trends, data, events and more.
Join 57,000+ members of the natural products community.
You May Also Like
---