Marketing your mission: Lessons from a Certified B Corp natural foods retailer
Marketing your mission: Lessons from a Certified B Corp natural foods retailer
When your team is spending time and effort to support your store's mission, don't be ashamed to crow about it. Employees and customers should know your business supports their values.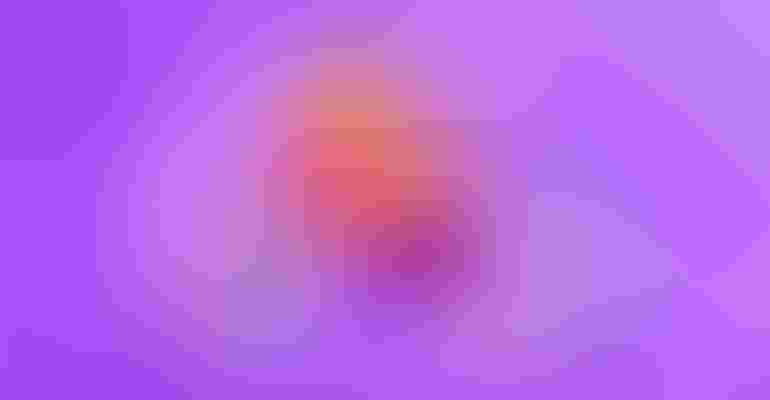 Having a mission—a reason beyond money for which you founded and operate your business—is not uncommon among natural products retailers.
But how well do your employees and customers understand your store's purpose? If you are hiding your light under a bushel, they probably don't. And that means you are missing out on a great marketing opportunity.
Your mission tells your employees and your customers what you and your company value and gives your team a clear idea of where to focus its efforts.
SproutSocial.com reported in August 2020 that 53% of consumers "feel more connected to brands whose values align with their own." Wouldn't the same be true for shoppers and retailers?
Thrive Market's Chief Marketing Officer Amina Pasha says it is.
"We're very mission-driven, therefore, the members that we acquire are also very mission driven," Pasha says. "Our mission has always been about healthy living and really making healthy living easy and affordable and accessible to all."
For every membership Thrive Market sells, it donates a membership to someone in need including students, veterans, first responders and low-income families.
But that's not where Thrive Market, which was designated as a Certified B Corporation in October 2020, stops.
"First and foremost, we're a brand where actions have always spoken louder than words. We have rooted everything we do, all aspects of our strategy, to ladder up back to our mission," Pasha says.
Pasha joined Thrive in October 2019 and was promoted to chief marketing officer in May 2020.
"I could quickly see this was a brand doing all the hard work but not getting the credit," she says. "You need to do both, right? Just being good and valiant—but not actually getting certification, not actually getting the credit—it's hard to showcase to members that you're getting credit from the industry and recognition."
The online retailer has followed zero waste practices since 2015, and has had carbon neutral shipping and facilities since it launched in 2014, Pasha says. But it has three huge goals to meet in the next four years: to make zero waste practices official with Zero Waste certification in 2022; be plastic neutral by 2023, a difficult goal for a grocer that ships products across the country from three distribution centers; and attain carbon negative status by 2025.
"For us, it's really important to bring our members in the journey of our mission, whether its our journey to become zero waste; whether it's our journey from carbon-neutral to carbon-negative; whether it's our journey to really, dramatically reduce plastics," she says.
How to market your store's mission
Although small retailers might not be interested in being a Certified B Corporation, Pasha says its best to decide your mission when you start your business. You might even want to look at what it takes to become a B Corp at that time, so you are on that path in case you ever want to apply.
"If they are mission-driven and in this space, it's all about how they are setting themselves from the beginning. It's very hard, five years in, two years in, to be, 'OK, now I think I should back into it,'" Pasha says. "You haven't set up the processes, you haven't set up the people. You may not have even hired the mission types of people you need to get this type of work done."
For example, Thrive Market employees participate in mission tasks such as visiting schools to give children healthy foods for their families; educating families on healthy eating; or packaging donations with a partner company to send to areas affected by natural disasters. Photos of these efforts can be found on the company's social media channels.
The company maintains a rolling 12-month mission calendar, Pasha says.
Content marketing "should be seen as both an external display and a showcase of your company's internal values," according to "Six ways to align your mission with your content-marketing strategy," published in Entrepreneur in 2016.
"In fact, you should be using your content-marketing strategy as a platform to support your brand's mission and vision," the unnamed author writes. "Let your customers know exactly what kind of company is behind the content they're reading and make your values known to your readership."
Thrive Market was advertising its mission from its start in 2014; it applied to become B Corp certified in 2019 and received the designation about a year later.
"The first thing is to really make sure you understand your own mission before you even start communicating it," Pasha says. "Healthy food access is very important part of our mission because it ladders exactly to what we are doing, we're offering healthy food.
"But then how are we making it accessible to American families that need it? And how are we educating? And what is the environmental sustainability impact that we're making?"
Living the mission is part of everything Thrive Market does, she says.
"It just becomes very ingrained in our DNA," Pasha says. "To me, it's less about the marketing and more about the sharing."
Communicate with current and future customers
Thrive is very active on social media, with more than 700,000 followers on Instagram—two-thirds of whom are not members of Thrive Market, Pasha says. Those followers are trying to learn about Thrive and its values, she adds.
"Having that communication on Instagram, on Facebook, on Twitter, on all our channels … also goes to the non-members, who then learn how we are unfolding this great certification and how it validates a lot of the actions we were already taking but now we are getting the recognition and credit for it as well."
When Thrive Market received its certification in October 2020, the company's leaders discussed how they would present it to members and the public.
"The first thing we did was try to understand when we got our B Corp, what was unique about that?" Pasha explains. "In our food and beverage categories, we were the largest online retailer. We were also the biggest major national grocery store to get it done, and also the largest non-GMO food retailer. So there were a lot of angles of storytelling that we wanted to get right with our members."
They simplified their message, explaining that Thrive Market was the largest online grocer in the U.S. to receive B Corp certification. Then they decided to show how the certification helps Thrive meet its mission goals, with information on its website, on social media, in emails to members, via the company blog and through the general press.
"When we think about whom to communicate this B Corp messaging to, it's very much this audience of wellness champions, of health champions that are very interested in environmental responsibility, in sustainability, in access—all the things the B Corp certification is an emblem for," Pasha explains.
The announcements on Instagram and Facebook generated positive comments from the public about how excited they were, she says.
"So there was a lot of great social engagement that we got," Pasha says.
Besides reaching non-members through paid advertisements and editorial copy, press coverage reinforced for members how valuable the certification was, she says.
But the company won't let anyone forget that it's a Certified B Corp. The Certified B Corp logo will be added to all of Thrive Market's private label products—more than 350 total—in the coming 12 to 18 months. That, along with social media and an anniversary celebration of the certification will keep the accomplishment in members' minds.
"It's just about establishing it with our strategy, creating this 'always on' communications strategy," Pasha says. "Then the assets that our members will see and making sure it's an evergreen part of our strategy."
Subscribe and receive the latest updates on trends, data, events and more.
Join 57,000+ members of the natural products community.
You May Also Like
---