'How Boards Work' offers lessons, warnings for directors
'How Boards Work' offers lessons, warnings for directors
Economist and veteran corporate director Dambisa Moyo looks at how corporations are changing as investors, stakeholders expect more.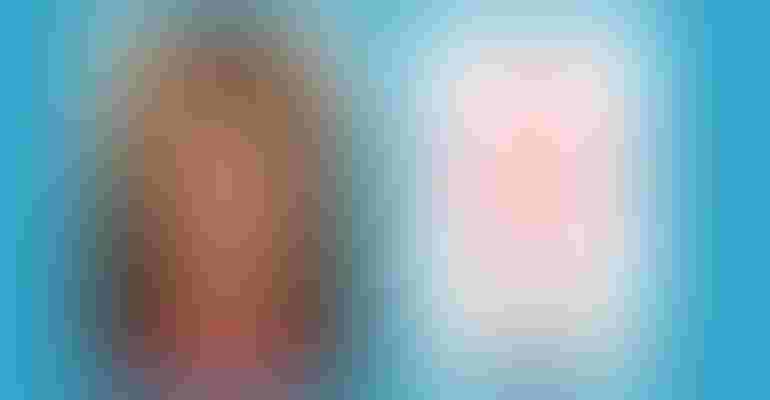 Over the past two years, Americans have faced many divisive issues: the COVID-19 pandemic; the 2020 election; climate change; racial justice—just to name a few.
And, perhaps more than ever, Americans have urged, if not forced, corporations to take a stand on these issues—financially and publicly.
In this environment, author, veteran board director and economist Dambisa Moyo wrote what some have called a business primer, "How Boards Work: And How They Can Work Better in a Chaotic World." The publisher's summary describes the book as "a road map for how boards can steer companies through tomorrow's challenges and ensure they thrive to benefit their employees, shareholders, and society at large."
In addition to Moyo's masters degree in public administration from Harvard and doctorate in economics from Oxford University, the Zambia native has written "Edge of Chaos," "Winner Take All," "How the West was Lost" and "Dead Aid."
Since "How Boards Work" was released on May 4,  Moyo has written opinion pieces and conducted several interviews regarding her views on corporate boards' responsibilities; the shift from boards being responsible only to shareholders to considering the needs of all stakeholders; and the demands of corporations' roles in environmental, social and governance issues.
Dasha Afanasieva's review, "Review: Serial director's manual skims the surface," in Reuters appreciates the work, but also criticizes Moyo for her lack of analysis.
"The 52-year-old's impressive résumé lends authority to her views. Aside from Barclays, Chevron and SABMiller, she also served on the board of Barrick Gold, the $43 billion Canadian miner, which has come under repeated attacks from campaign groups over its human rights and environmental track record and in 2020 accepted the court-mandated closure of its Chile subsidiary.
"Yet these companies fail to get an in-depth treatment," she writes.
Afanasieva acknowledges that Moyo cites confidentiality agreements as the reason she didn't write a whistle-blowing memoir, but he argues she could have evaluated the good and bad situations she found herself in as a corporate board member.
In the Financial Times, John Plender takes note of Moyo's experience as an economist and as a non-executive director on several corporate boards—which he says makes the book worthy of attention.
"What emerges from her discussion of specific board decisions is that large, complex multinational companies simply cannot operate as pure profit maximisers in a world where societal pressures for environmental consciousness, gender and racial equality and employee advocacy affect the company's license to operate," Plender writes in "An exploration of the challenges facing today's boards."
"Throughout, Moyo puts special emphasis on the need for boards to put ethics and values at the heart of evaluating potential chief executives, equal in importance to financial performance."
While Plunder doesn't agree with all of Moyo's suggestions, he writes, "The book will nonetheless be highly instructive for aspiring non-executives and provides thoughtful analysis and reform proposals against which boardroom sophisticates can usefully test their assumptions."
Boards and ESG
Corporate boards were essentially unchanged for about 400 years, Moyo says in an interview with James Ledbetter of Worth.com. Boards now face challenges from changes in culture, she says.
"But where the challenge has come to the board mandate is around this new cultural frontier, these more challenged societal issues," Moyo says.
"Now we use ESG—environmental, social and governance issues—but it's a whole range of things from climate change to pay equity to racial and gender diversity to issues around obesity, issues around gun control, data, privacy, worker advocacy—it's a whole slew of issues. … corporations are now being asked to lead on these issues. There's a lot more tension as we move from a financial shareholder world into a broader stakeholder capitalist approach."
Moyo explains that where government has failed on matters such as climate change, people turn to corporations that "because of their size, because of their scale and imports, they have a bigger role to play."
She further addresses corporations' roles in ESG issues in a May 18 column, "Changing Board for a Changing World," published in the Stanford Social Innovation Review.
"Board members are not deaf to the loud calls for corporations to take the lead in addressing social and environmental concerns. Every single board that I have served on in the past decade has engaged in considered and constructive debates on these issues," she writes. But she cautions, "Moves to address societal concerns must be made constructively and methodically. If they are undertaken hastily and without proper consideration, they can bring considerable costs that may actually hurt, not help, society at large. While it has become fashionable to campaign for the breakup or even shutdown of companies and whole industries, there is often little thought given to the consequences."
Moyo also discusses ESG with Merryn Somerset Webb, editor of the UK's MoneyWeek, cautioning the public and corporations to look at both sides of the issues.
 "On the one hand we're facing calls to defund fossil fuel companies. But you know, very scarcely do we hear people talk about the fact that 1.5 billion people do not have access to energy. What is the role of a company that produces energy in that realm?" Moyo asks.
"Whether it's on pay equity—gender and racial equity—we have on the one hand fully subscribed to looking at data today, and the notion that having more diverse workforce is a great thing, that doesn't seem to be controversial," she says.
In a conversation with Yahoo Finance Editor-in-Chief Andy Sewer, Moyo asserts that gender and racial equity concerns could result in what is often referred to as reverse discrimination.
"It's very easy to get obsessed with metrics and, you know, the broader sort of ESG agenda. And that's critically important," Moyo says. "Don't get me wrong. But, you know, we're going to have to have judgment. Make sure that we're not fighting discrimination with discrimination. We don't want to lose the high-performing white guy. We want to make sure that our efforts in climate change are not alienating people who are continually living in the areas of  energy poverty… We want to make sure that we're not just focused on risk mitigation on the downside. We've got to grow. And so we've got to think about upside opportunities as well."
Subscribe and receive the latest updates on trends, data, events and more.
Join 57,000+ members of the natural products community.
You May Also Like
---
Sep 20 - Sep 23, 2023
Natural Products Expo East is the East Coast's leading natural, organic and healthy products event.
Learn More