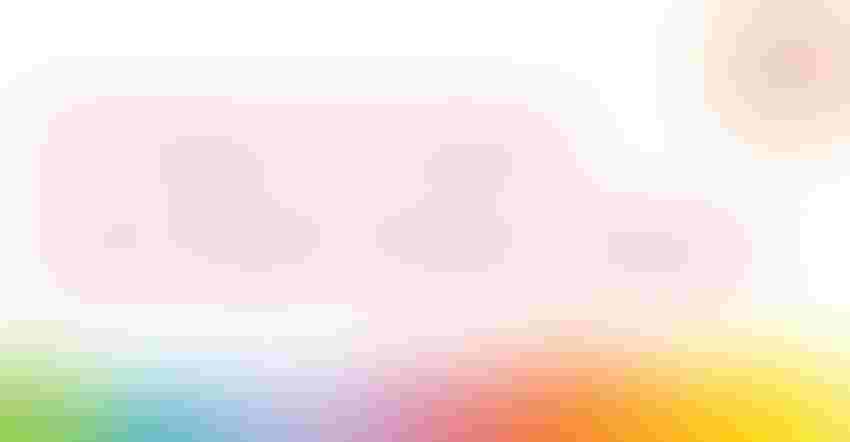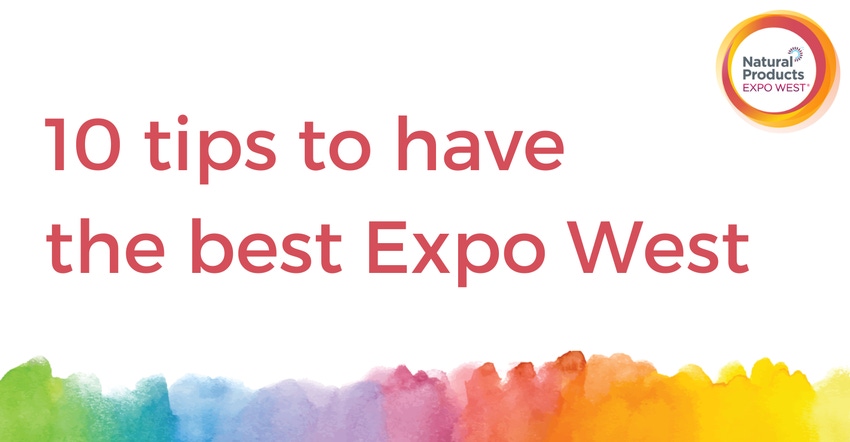 New Hope recently hosted Natural Products Business School: How to Have the Best Expo West! A panel of retailers, brands, service providers and members of the team behind Expo West shared their advice on how to make the most of your time in Anaheim. Whether it is your first time exhibiting or your 15th, these are just some of the top takeaways from our panel of Expo pros. 
1. Know the schedule
It's important to know what is happening and when so you don't miss anything! Not everything will be open on the same days or happening all week.
Education and Events: March 7-11.

North Halls and Level 3: March 8-10.

Main Halls A-E, Arena: March 9-11.
2. Learn the badge colors
Know who's who by learning New Hope's color coding to identify categories of the show's attendees.
Red = exhibitor or show host.

Green = retailer, food service or hosted buyer.

Orange = press, media or influencer/blogger.

Blue = health practitioner.

3. Take care of yourself
There is no doubt that you will get in your daily recommended 10,000 steps at Expo West. With lots of moving, talking and standing, your body will need all the help it can get. Wear comfortable shoes, bring a water bottle, stock up on electrolytes and maybe even invest in a massage gun. And make sure to attend morning yoga!
4. Check your time zones
Before you arrive in Anaheim, you likely will set up many meetings and make a game plan. For those of you not on Pacific Time, be sure you set your calendar appointments to the right time zone.

5. Make use of QR codes
Want to save a few trees while also making it easy for attendees to access all they need to know about your brand? Set up a QR code! Display it on your booth and have it link to your sell sheets, contact info, product images and more. Retailers can use it to refer back to, or press can download your images for any media coverage. You could even set the QR code as your phone background, so you always have it on you.
6. Make goodie bags for your VIPs
It's a busy event, and if a key retailer comes by your booth, you may only have a few seconds to make an impression. So having a bag with your new products, contact info and any other marketing materials ready to go will help them remember you. Also, with everyone traveling, it's a good time to hook them in with your products to try back in their hotel. The snacks, soap, drinks, etc. provided in their hotel room may not be up to par, so using your high-quality products after a long day could really excite them.
7. Do your research, prep and breathe
Determine these issues in advance: 
Know where you are sending things in advance. You can refer to the GES website here.

Any emails you send out include your booth number in your signature.

Who is your target? Know your game plan and who you are hoping to connect with.

But most importantly, leave room for serendipity. The magic will happen in the unexpected moments.

8. Network!
This is your time to make connections; business will happen after Expo. You will meet many people, so it's also essential to ensure everyone you have representing your brand is on the same page. Take advantage of the mornings and set up meetings over coffee and breakfast. Then in the evenings, be sure to head to the concerts. Many past attendees have said that the concerts are where some of their best connections and memories were made.
9. Bring a mini stapler, pen and notebook
You are going to collect a lot of business cards at the show. A great tip for keeping track of them is to bring a notebook and a mini stapler. Staple the business cards into the notebook; that way, you can write down any notes or conversations you had to help you remember who is who.
10. Set up your virtual booth
Make sure you set up your virtual booth ASAP. The Expo West virtual platform is an excellent resource for connecting attendees and exhibitors. As much as we all want to, there is no way for one person to make every single booth at Expo West. Having your virtual booth set up means you can get your brand in front of more eyes and help attendees in their planning. The virtual platform will also be where on-demand content from the show lives and will continue to be used by all after Expo ends. Also, take advantage of our Exhibitor Social Media Toolkit.
Be sure to check out our pre-show Business School event here to learn even more tips on having the best Expo West ever.
Subscribe and receive the latest updates on trends, data, events and more.
Join 57,000+ members of the natural products community.
You May Also Like
---