How companies make Natural Products Expo West a priceless experience
How companies make Natural Products Expo West a priceless experience
The natural products industry's largest trade show provides superb opportunities to network, glean inspiration and launch products. Learn how to make it valuable for your brand.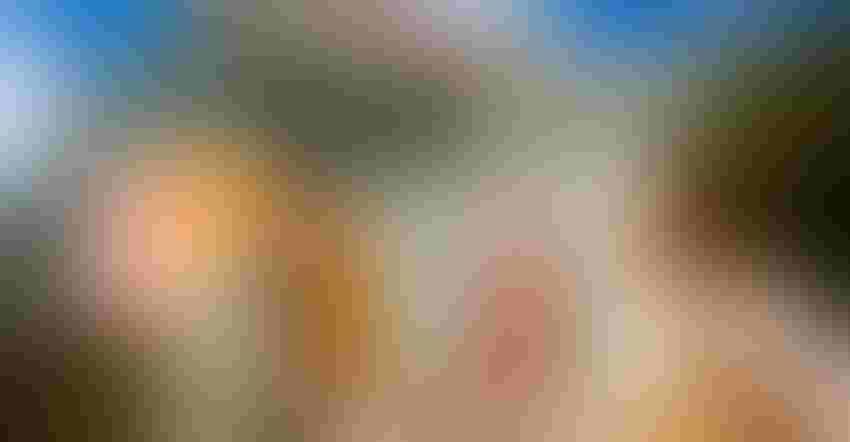 Bryan Beasley Photography
When Land to Market, a public benefit corporation devoted to bolstering regenerative agriculture, launched in 2018, the Colorado-based organization didn't simply issue a press release and hope to get noticed. Instead, the team traveled to Natural Products Expo West, announced its inception and began its journey helping farmers, brands and retailers engage with regenerative agriculture.
Land to Market chose to debut at Expo West for good reason: As the industry's preeminent trade show, the event provides an enormous stage for new organizations, companies and brands and facilitates invaluable in-person interactions. Land to Market has continued to attend Expo West every year since, often hitting up Natural Products Expo East as well, "to have face-to-face time with our current brands and clients," says co-CEO David Rizzo.
"We go to spread the word, to create awareness for brands we work with and to have conversations with brands that might be interested in working with us," Rizzo continues. "It's a big opportunity to come together with so many parts of our team and have exposure. We have speaking opportunities at the Expos, and we support member meetups where our members can get together for conversation."
Three years after COVID-19 descended upon the world—eliminating in-person meetings and even entire workplaces and sending workers into a wilderness of Zoom meetings—the value of industry conferences such as Expo West and Expo East has ratcheted up. If handshakes, hugs and conversations over kombuchas happen only a handful of times each year, these opportunities are especially vital.
With Expo West coming up in March, people all across the natural products industry are eager to return to Anaheim, California, for full days of meetings, socializing, sampling and more. Here's how two returning brands plan to spend their time.
Winged Wellness
Booth N2031
Every year, the team behind Winged Wellness plans to launch new products at Expo West, and it's no different for the 2023 show. The supplements brand will debut two distinct gummy SKUs in Anaheim: Calm and Collected, and Happy Her. Winged will also preview an upcoming product: Love Bites, gummies that address female libido, is a finalist for a 2023 NEXTY Award in the Best Condition-Specific Supplement category.
Additionally, the team will hunt for trends and seek inspiration for their next product launches.
"With so many people in a concentrated area, we often sort of tease ideas with people at our booths, looking for feedback," says Timothy Mount, co-founder of Winged Wellness, along with Jessica Mulligan. "This is a big part of the show for us: What's eye-catching? What formulas are good? Is it something retailers might bring in?"
This year, the brand will bring five people to the show, all of whom will work the booth, take meetings, swing by parties and wander the trade floor to scout ideas. Winged also routinely scores media attention during the show, accepting invitations to radio shows and meeting reporters for interviews.
At last year's event, the company brought its new social media manager, who had never before attended Expo West. Mount, who estimates that he has attended 12 or 13, always savors introducing newbies to the trade show.
"She was blown away," he says of the first-timer. "There's something to be said for having your employees buy into your mission. You can tell them about the product all you want, but until they start seeing reactions from people at the show, people coming up to tell us how the products helped them, it never fully sinks in."
Beyond the show floor, Mount insists that the afterparties are equally important. Some of the team's strongest and best connections "come from dinner with retailers, or meeting somebody in the lobby of the Marriott or Hilton," he says. "It makes the rest of the year go more smoothly when you are like, 'Hey, it was great seeing you at Expo, glad we had a drink together.' That, to me, is the magic of the show."
After Expo West, the Winged team will sift through manila folders filled with business cards, notes, signed orders, contracts and more and begin organizing them. This vital work, Mount says, ensures that no connections get lost in the shuffle, and that all of the work they put in meeting people at the show yields positive results down the road.
Ocean's Balance
Booth N620
The team behind Maine-based seaweed brand Ocean's Balance, which launched in 2018, is keen to attend Expo West. The plan is to introduce its brand refresh, make connections and savor camaraderie with others in the natural foods industry.
"We redid our branding, and we are really excited," says Lisa Scali, principal and head of sales and marketing at Ocean's Balance. "This is one reason we are going—to show everyone our new look."
As with many other brands exhibiting at Expo West, Ocean's Balance also plans to launch a new product, Organic Daily Detox Smoothie Powder. "[The show is] a great venue when you have something new," Scali says. "I think most people plan product launches around Expo because you have such a big audience there and so many people walking by your booth." The brand's Lemon Pepper Seaweed Seasoning is a finalist for a 2023 NEXTY Award in the Best New Pantry Food category.
For the 2023 event, Scali and her business partner, Mitchell Lench, plan to divide and conquer. Scali will focus on meeting with buyers and looking for fresh retail outlets for Ocean's Balance products. Meanwhile, Lench will search for potential co-manufacturing partners, which Scali says can be difficult to find. But because many co-packers attend Expo, the show serves as an ideal opportunity to meet with them and talk business.
Aside from their individual missions, both Scali and her partner will also spend time just exploring the show floor.
"We always take the time to look at what other people are doing in terms of packaging, or even how they're displaying or marketing their products," she says. "You always get new ideas. Lots of inspiration comes from seeing all those other brands and people and their booths."
Land t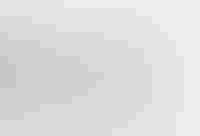 o Market will have a table at the Climate Day Community Resource Fair on March 7 at the Marquis Center at the Marriott. In addition, Co-CEO Chris Kerston will participate in the session Connecting With the Mission-Minded Shopper: Which Messages Resonate With Today's Natural Products Consumer? At 11:30 a.m. PT on March 8 in Grand Ballroom E at the Marriott.
To learn more about Climate Day and the rest of the Expo West agenda, visit ExpoWest.com. To see registration options, including those for virtual access, click here.
Subscribe and receive the latest updates on trends, data, events and more.
Join 57,000+ members of the natural products community.
You May Also Like
---
Sep 20 - Sep 23, 2023
Natural Products Expo East is the East Coast's leading natural, organic and healthy products event.
Learn More