10 ways to pivot, persevere and grow in the wake of coronavirus
10 ways to pivot, persevere and grow in the wake of coronavirus
Positivity is but one thing the natural products industry has on all others during these crazy times. Here are 10 bright spots Naturally Chicago speakers identified for brands maneuvering their way forward.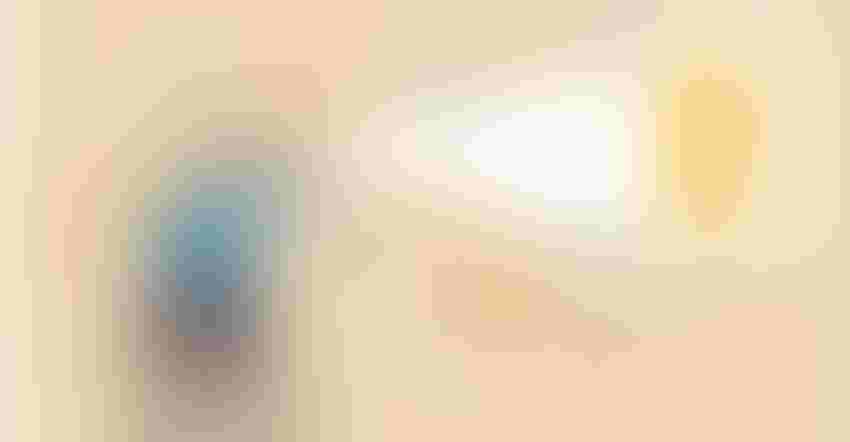 Emerging natural products industry entrepreneurs need somebody to lean on—for advice, mentorship, encouragement and financial support—even in the best of times. And as the disruption of the COVID-19 crisis lingers on, they are getting what they now need most from industry leaders: hope.
"If you have foods that deliver true nutrition, you're on the side of angels, keep pushing," said Tracy Miedema, Presence Marketing's vice president of innovation and brand marketing during a Naturally Chicago webinar May 14. "These are the long-term trends that matter. They'll matter in greater ways than ever before."
That might have been hard for some to believe in the early days of the COVID-19 shutdowns as multiple media reported of rattled consumers binge-eating Oreos and blue-box mac-and-cheese. But the length and devastating impact of this pandemic are steering many people toward a stronger focus on wellness, and on the critical connections between food and health.
Miedema added, "If you're lower sugar, if you're higher fiber, if you're using healthy fats, higher proteins, nutritionally replete versions of products, keep making them, the audiences are there. It may take a bit to navigate these choppy waters, but find the resources, because you're on the right side of things."
The webinar in which Miedema spoke was titled "Support Systems for Emerging Brands," (click through to watch it) and was part of "Navigating the New Normal," Naturally Chicago's online series that deals with business response to COVID-19.
"The world is facing a pandemic at such a level, and yet food is an industry that's doing pretty well in many cases, especially if you're selling in retail," said Jim Slama, a Naturally Chicago co-founder and CEO of FamilyFarmed, the program's parent organization. "Having the support systems of investors, service providers, distributors, retailers and other brands that are part of an ecosystem to come together and really support each other is amazing."
Slama moderated a power panel of experts that included:
Tracy Miedema, Presence Marketing's vice president of innovation and brand marketing.

Pete Speranza, founder and business development leader at 301 Inc.

Matt Matros, the serial entrepreneur who created Limitless Beverages and the Protein Bar restaurant chain.

Richardo Alvar, chief strategy officer at ForceBrands employee recruitment firm.

Shelby Parchman, managing director of Chicago's Good Food Accelerator (GFA).
Here are other key takeaways from the discussion.
On pivoting natural products brands during pandemic
1. Diversify channels. Parchman: "We're helping them also navigate those opportunities and think more around how they can build their brands in this COVID world, and we saw some really great things happen in terms of thinking about other channels of distribution, co-marketing some of the products, and developing other tools and strategies to grow their business ... We found that a lot of companies were able to pivot and look at different sales channels, which for me, as the lead of the accelerator, was really great and really successful because it made people think more about their businesses and opportunities for sales than they really had thought about."
2. Stay commited. Sengupta: "We've been pushed in different directions, there are opportunities out there. And if you're young and scrappy, you can be nimble, you can pivot, we can continue to innovate while at the same time staying rooted through our mission, vision and values, and all times not losing sight of whom we are serving, the consumers' needs."
On attracting brand investment amid coronavirus chaos
3. Be ready for investors. Parchman: "I had a conversation with an investment group that's developing out a new impact investing fund. … Things have slowed down in terms of them figuring out where they want to go with this fund and raising the capital. But they're still saying that we're going to do this, we're looking for deals. Some of it may get delayed, but I don't think that the landscape is going to change that much. There are still needs to grow emerging brands. There's a lot of opportunities out there. … So put together those financials, put together your best case, put together that pitch deck, and there will be someone willing to invest in your business. It may not be today, because no one really knows where the market is going. But investors will always be there ready to invest."
On natural products innovation during these changing times
4. Innovate. Speranza: "Be as proactive as possible and be opportunistic from the innovation standpoint, because anytime there's a big disruption, there's usually some good innovation that comes out of it as well."
5. Focus on improvement. Alvar: "We are lucky enough to be in an essential business; we need to help people get the food to the people in the markets, and there's a lot of opportunities. I don't mean to chase shiny objects, but at the same time it's a good opportunity for us to make us better in the market."
On perseverance through challenging times
6. Persevere. Sengupta: "It is OK to despair; it is OK to feel vulnerable; it is OK to reach out for help. It is not OK to get stuck."
7. Know you. Matros: "It's hard to be an entrepreneur, no matter what time or what's going on in the world. … Never underestimate you, you as the founder and you as the skill set that you bring to the table. We often have this sense that we tend to need a lot of help. Well, don't forget that you're the one that owns the brand, so you've really got follow your gut and follow your intuition."
On winning long-term customers now
8. Connect with consumer emotion. Miedema: "I firmly believe that brands that can lodge in the hearts and minds of consumers during COVID are customers for life. You play a particularly special role. There's a really unique role of memory and emotion, emotion cements memory like nothing else. And so brands that can find their footing in the homes of consumers during this time are there forever."
On natural products business leadership
9. Cement support. Alvar: "Who are the people that you can lean on and are going to be with you throughout this? Very important to identify who your big players are, make sure they are there and you empower them, lean on them to to help you to get to the other side."
On home and hearth
10. Celebrate revived food connection. Miedema: "We all hear it, things like, 'Wow, I'm eating dinner at home again and we're cooking dinner. We're talking about meals or kind of getting connected around a table.' And you know, maybe it's wishful thinking on my part, it's definitely a great hope that people are connecting around food in a way that speaks to something very deep that's inside of all of us, that we frankly needed to reconnect to."
Subscribe and receive the latest updates on trends, data, events and more.
Join 57,000+ members of the natural products community.
You May Also Like
---