5 things to know about Organic Garage
5 things to know about Organic Garage
Natural retailer seeks to reach more U.S. investors with listing on OTC exchange.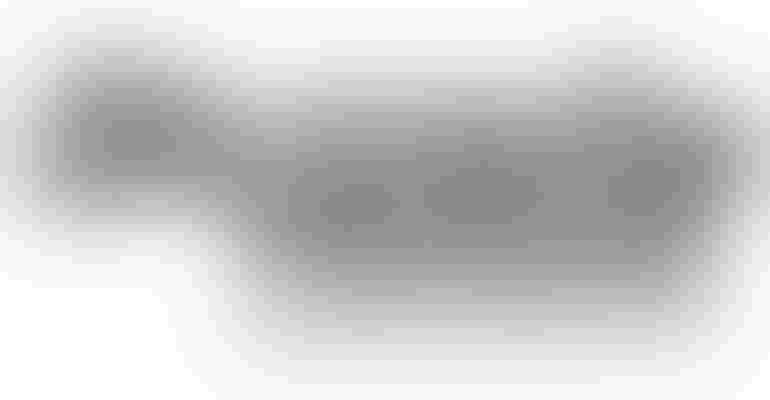 Toronto-based natural retailer Organic Garage has filed to begin selling shares on the U.S. stock market through the OTC Markets Group.
The company, which operates four retail locations and a distribution center in Toronto, is currently publicly traded in Canada on the TSX Venture Exchange. In the U.S. it will be listed on the OTCQB, also known as The Venture Market, which is the middle tier of companies traded through OTC Markets Group. Companies that trade on the OTCQB must meet some minimal reporting requirements, although the requirements are not as restrictive as the companies listed at the highest tier, or the OTCQX.
Here are five ways Organic Garage stands out in the market:
1. It has a long history of innovation.
The retailer traces its roots back to 1931, when the great-grandfather of the current president and CEO, Matt Lurie, opened a one-stop grocery store in Toronto called Goodbaum's Groceteria. The store was one of the first to use refrigeration and also was among the first to offer a one-stop shop combining produce, meat, dairy and dry goods in a single location, according to the company's website. It's motto was "We Sell for Less," which has been modified by Lurie for today's Organic Garage to "Healthier Food for Less!" Although the original store prospered and grew for many years, it had closed by the time Lurie re-invented the business as Organic Garage in 2005.
2. It has been growing rapidly the last few years.
Organic Garage began trading as a public company in 2016 with a centralized distribution center and two retail stores. It opened a 15,000-square-foot prototype store in Toronto's Junction neighborhood in 2017, boasting bold graphics and decor and detailed, informational signage, along with whimsical signage such as "We Only Sell Good S#!@%" The company followed with a store in the Liberty Village area of Toronto, in addition to the existing locations in Oakville and Vaughn, Ontario, for four current locations in total. A fifth is preparing to open in the Leaside area of the city. The company said in 2019 it was focused on opening one to two new stores per year.
3. Its online sales have increased significantly.
Organic Garage last year formed a partnership with ecommerce services provider Cornershop, just before the pandemic hit. In the recently ended fiscal third quarter, Organic Garage reported that its online sales were up 40% over prior-year levels, totaling 8.5% of total sales, according to a report by eresearch. Cornershop, an affiliate of Uber, offers delivery to locations within 10 kilometers of each of Organic Garage's locations, with no price mark-ups on grocery items. Consumers pay a flat fee or can subscribe to a yearly membership for free delivery on orders over $40.
4. It has high natural and organic product standards.
Organic Garage is known for its 100% organic produce offering, which includes items from both local farmers and from farmers around the world. Meats are raised without hormones or antibiotics or organic, and wild selections such as bison, ostrich and elk are also offered. Deli sliced meats are also either organic or all natural/preservative free. Grocery items also include organic and natural selections, as well as items that meet specific dietary needs. Stores also include vitamins and supplements, but one thing customer won't find are dietitians and nutritionist  Organic Garage urges customers to consult with certified professionals on their own about what products are right for them. The company also maintains a nine-page "Dump It" list of artificial ingredients that it prohibits in its products.
5. It has an in-house private label.
Organic Garage may be one of the smallest retailers in North America to have its own private label line, dubbed Kitchen Essentials. The label got a revamp in 2017 and has expanded to include a range of high-velocity, shelf-stable items, including rice cakes, olive oil and canned tomatoes, the company told New Hope Network in 2018. The line focuses on certified organic products, and is primarily positioned to be the lowest-cost option, without sacrificing quality. It is promoted with the tag line "Eat Like a Chef for Less!"
Subscribe and receive the latest updates on trends, data, events and more.
Join 57,000+ members of the natural products community.
You May Also Like
---