7 takeaways from Expo East Buyerside Chat with Kimberton Whole Foods
7 takeaways from Expo East Buyerside Chat with Kimberton Whole Foods
Brands should be willing to offer ongoing promotions, pursue third-party certifications and dial in packaging to make inroads with this natural grocer.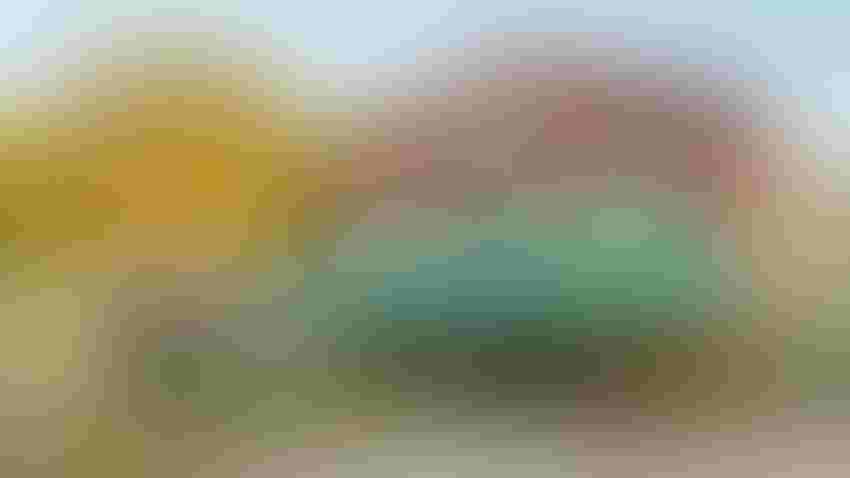 There's a certain vibe at Kimberton Whole Foods.
The chain of seven natural grocery stores in Southeast Pennsylvania has a reputation for being a one-stop shop with a wide selection of local and organic produce, raw dairy, humanely raised meats and dietary supplements. There's also a strong commitment to local farming and regional sustainable agriculture.
The concept started in 1986. Founders Terry and Pat Brett were running a small farm store, where they sold organic yogurt made onsite at a biodynamic dairy farm, now known as Steven Stars Farm.
Now the multigenerational company has made a name for itself with its friendly, educated staff.
"One of the most fundamental parts of the culture is hard work," says Robin Brett, purchasing manager at Kimberton Whole Foods, whose parents co-founded the company. "People working hard, supporting each other and being kind to each other—that really develops a culture of mutual respect."
Kimberton's culture transfers over to bringing in the best possible products by developing "great, authentic relationships" with vendors, local farmers and other partners, Brett says.   
In this Natural Products Expo East Buyerside Chat, New Hope Network's Douglas Brown discusses with Brett and Hannah Koch, supplement category manager, how brands can have a successful meeting with Kimberton Whole Foods and make inroads as a vendor.
Here are seven takeaways.
1. Know Kimberton's product standards. The retailer allows only clean ingredients and no GMOs. While the store isn't 100% organic, "everything is a clean product," Brett says. Other key attributes  include biodynamic, fair trade, humane, cruelty free and third-party certified.
2. Do ongoing promotions. As a prospective vendor, be prepared to share how your brand will partner with Kimberton Whole Foods on pricing and promotions. Having competitive pricing is essential, Brett says.
The retailer's most successful partnerships are with vendors who offer ongoing promotions and do a lot of advertising so the deals can be passed on to customers. If a vendor can't afford or isn't willing to do ongoing promotions, it hurts the chances of the product taking off. Promotions, Brett says, are a "foundational part of what we do here at Kimberton Whole Foods."  
3. Have packaging that draws in customers. "Packaging can be overlooked, but I think it's pretty important," Koch says. "Especially as we move towards lifestyle brands, it needs to be something that a customer can find on the shelf."
Make sure packaging can be identified by a customer who needs your product, and ensure that it clearly articulates what the product is and how it can be used. "It needs to be really obvious that it's a fit and the customer would reach for it," Koch says.
4. Get certified. Go the extra step to get third-party certifications such as Non-GMO Project Verified, Regenerative Organic Certified [MJ1] or Fair Trade Certified[DR2] . Make sure the certifications are front and center on packaging, not an afterthought. "You [can't] underestimate [MJ3] how important they are," Brett says.
5. Stay on top of trends. Despite the plant-based movement, Kimberton is seeing more customers want animal protein, beef and poultry, Brett says. High-quality produce and other fresh foods are also huge, as customers lean further away from processed products. Anything that's grain free or uses avocado oil will likely sell, Brett says.
6. Offer to educate team members. On the wellness side, Kimberton Whole Foods will have brands come in to [MJ4] train and educate team members on their product line, including the mission and values of the brand and how those align with the grocer, Koch says.
"We used to do consumer education directly in the stores, but COVID really changed that for us," she says. "Our consumer education really comes from our team being knowledgeable. And that's always been really important to us."
For the rest of the store, "it's a huge opportunity for us to continue to make sure our team members are getting that type of training," Brett says.
7. Got animals? Bring them in! "One day I came to work and we had goats here from a goat farm," Koch says. "Local vendors or farmers will sometimes bring animals or products for the team to try. You don't find that everywhere, and it is really special."
Subscribe and receive the latest updates on trends, data, events and more.
Join 57,000+ members of the natural products community.
You May Also Like
---