7 things every raw food manufacturer should know
7 things every raw food manufacturer should know
So you've decided to forgo shelf-stability for shelf-velocity and enter the high-growth raw food market. How can you make sure your product correctly priced, long-lasting (enough) and well-positioned to sell in this competitive new market? Check these seven tips before bringing your raw packaged food to market.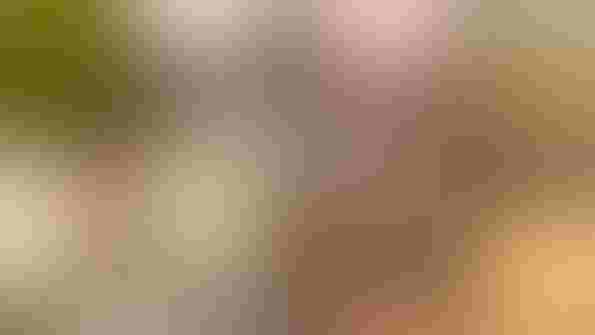 As far as food markets go, raw is hot. Some consumers turn to raw foods as a way to promote digestion, heal health conditions, detoxify the body and lose weight. Some want to eat more produce, and others simply seek a less-processed snack.
If your company's looking to formulate a raw convenience food, consider these seven tips:
1. Be broad in your positioning
Only a few years ago, raw packaged goods were aimed almost exclusively at hardcore natural consumers. Not any longer. "Lots of people just want to eat healthier," says Keith Wahrer, co-founder and creative director of Rhythm Superfoods. "Raw packaged foods offer a healthy alternative to fried, high-sugar, overly processed snack foods."
Your product may very well fulfill every requirement of a serious raw-foods diet. But it still makes sense to target mainstream consumers as much as possible. First, there aren't enough hardcore raw consumers to sustain a competitively priced raw snack. Second, the popularity of alternative, allergen-free diets has created a quickly expanding market with abundant opportunities.
"Raw foods snacks are, by definition, gluten-free, dairy-free and vegan," says Audrey Darrow, president of Earth Source Organics, makers of Righteously Raw chocolates. "And they're made from whole foods, which appeals to a growing number of consumers. We're not just focused on the raw market—we're also marketing to the chocolate market in general, and to anyone looking for snacks made without sugar."  
2. Think premium
Raw foods consumers expect high-quality goods, such as superfoods, organic and sustainable ingredients, and fresh produce. That means you'll face sourcing issues. Fresh fruits and vegetables are affected by severe heat, floods or droughts, and if your products use ultra-trendy super foods, like chia seeds or goji berries, you may run into supply issues and price fluctuations.
"Chia is especially hard to source, especially after Dr. Oz came out with a section on them," says Caleb Simpson, co-owner of Bearded Brothers snack food company. "Demand went through the roof, and a lot of suppliers stopped supplying chia. There were times we had to go to store and buy them at full retail price." 
Because most raw ingredients must be kept refrigerated, maintaining high inventory is difficult. Simpson aims for two months back stock as an average, but that's a ballpark. It all depends on your storage abilities and cash flow.
Transparency is also key in the raw food market, so plan on showing off those premium ingredients. Highlight them in your marketing materials, include supply chain information on your website, use one of the ingredients in your product's name, and play up certifications and standards like Fair Trade and non-GMO.
3. Appreciate the human touch
In spite of its growing popularity, the raw foods market is still relatively new. That means automated equipment for processing raw foods may not exist. "When we started making kale chips, the infrastructure just wasn't there," says Waher. "We had to do a lot of pioneering. A lot of early raw foods companies have had to develop our own production lines and sometimes customize manufacturing equipment."
But until you have cash to buy or retrofit special machines, it's likely you'll be relying on hands-on production. Additionally, since processing in large batches or at high speeds can heat the products and damage enzymes and nutrients in the raw ingredients, raw products may need to be processed in smaller quantities or by hand.
And, says Darrow, that's really not a bad thing. "That's how food was traditionally made: by human hands, not machines," she says. "It adds care, pride, love and an energy that goes beyond the health benefits of the individual ingredients. It's very different food than if it's just thrown on a machine."
4. Go for the artisan look
The hands-on production approach means your products may not look they were spit out by an extruder (until they are). But it could be argued that those quirky variations are part of the charm, lending an artisanal quality to the product.
Quality and a reasonable amount of batch-to-batch consistency are, of course, important. These traits can be addressed with batch testing and rigorous quality control mechanisms, says Waher. On the other hand, he says, raw food customers have a higher tolerance for batch to batch variation. "And we personally think it makes for a more interesting bag of kale chips."
The artisanal look has limits, though, and there's a fine line between charming and messy. Nor does the look extend to branding, says Crain.
"In the last few years, the raw segment has matured to include serious foodies," he says. "That's where you have to be careful about looking handmade, especially when it comes to packaging. If you have a product with sophisticated flavors and premium ingredients, and then you package it in a hippie, 1960s San Francisco look, you'll miss the sophisticated shoppers who might buy and enjoy your product." The bottom line: it's okay for your product to look a little quirky—but keep your branding sleek, clean and up-to-date.
5. Get creative with shelf-life solutions
Because raw packaged goods don't use preservatives, raw ingredients have a shorter shelf life, and nitrogen-flush processes are frowned upon by purists, you'll likely face some significant shelf life issues. Refrigeration is an option, but you'll be confined to a limited, and usually crowded, piece of retail real estate. Dehydration generally increases shelf life, but the machinery is expensive and the process is time-consuming and labor-intensive. 
"It was a big problem for us," says Darrow. "When we first started, our chocolate truffles had almost no shelf life—maybe four weeks. But when we started dipping them in raw chocolate so the more delicate components inside were completely covered, the shelf life increased to six months."
Other solutions include scaling down to grab-and-go products. You'll miss significant economies of scale, but you'll also ensure that your product, once exposed to air, is eaten quickly. In the end, you may just learn to live with a shorter shelf life. "Raw foods consumers don't expect something to last three years," says Simpson. "They know real foods go bad more quickly. In a way, it's almost a plus to have a shorter shelf life."
6. Balance environmental concerns with packaging solutions
The shelf-life issues you'll face with a raw product warrant a serious examination of your company's values and commitment to environmental issues. The fact is, environmentally sound packaging usually means a tradeoff in shelf life and price. And many raw foods producers have decided that health and nutrition take precedence.
To protect fragile ingredients in a raw product, it needs to be covered in opaque packaging to prevent light from hitting it and degrading the ingredients, says Darrow. That usually means a flow-wrap film with a metallized barrier that's not recyclable or compostable.
"We've always wanted to use a recycled and recyclable bag, but it wasn't possible for us," says Waher. "We ended up choosing something high-barrier. It's not the most environmentally sound alternative, but it protects the product. And we're still waiting for someone to come out with a better alternative."
That's in the works, say packaging experts. Demands for environmentally sound packaging that also increases shelf life are pushing the film industry toward biodegradable barrier films and long-life films that reduce waste. Meanwhile, examine your company's motives and values, and make peace with your decision.
You're selling a premium brand, and you're not competing in the traditional snack foods arena.
"When we first started making kale chips, they were selling at $9.99 for a two-ounce bag," says Waher. "People thought we were gouging, but even at that price we were on a very slim margin."
There's an intensive amount of hands-on labor that dramatically affect costs, and the ingredients themselves are simply more expensive, says Darrow. "If I bought conventional cocoa from the Ivory Coast, I could sell products for a dollar," she says. "But that's not sustainable, it's not raw or organic, there are no fair trade practices."
As companies become more efficient, as the market matures, and as the infrastructure of co-packers and processing equipment improves, prices will drop. But in the meantime, says Crain, accept the price. "People who buy raw foods are willing to pay more because they're committed to their health," he says. "I also think there's an element of splurging that's different from eating cheap, processed foods. It's like a form of healthy decadence."
In the end, says Darrow, it's not a game for those who want to make a quick buck. "We didn't get into this business for the money," she says. "You definitely can make money, but it's a long haul. You have to have a passion for raw, healthy food that sustains you through it all."
Subscribe and receive the latest updates on trends, data, events and more.
Join 57,000+ members of the natural products community.
You May Also Like
---