Alaffia CEO: Retailers' responsibility goes beyond product
Alaffia CEO: Retailers' responsibility goes beyond product
Ingredient standards are just the beginning. Here, Olowo-n'djo Tchala explains how his clean product line gives back to communities in a way that goes above and beyond fair trade.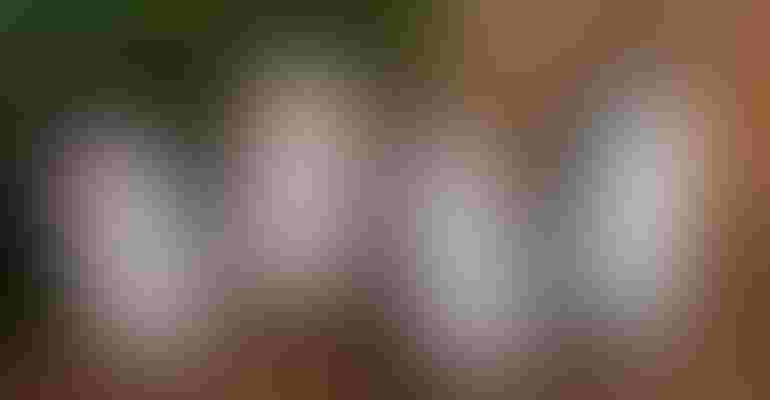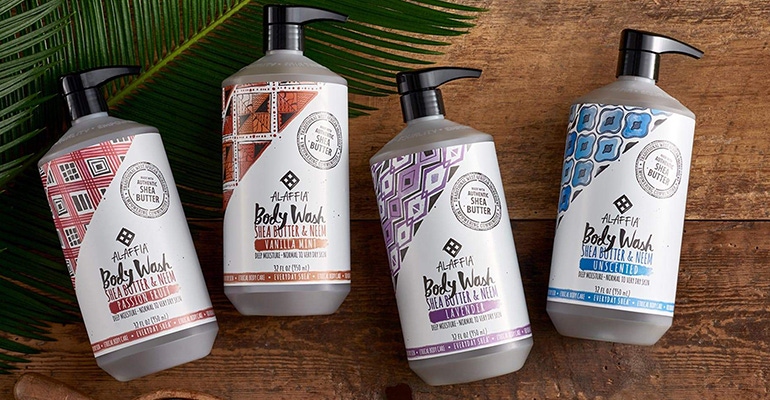 These days it's in vogue for food and body care companies to have a social mission. When Olowo-n'djo Tchala founded Alaffia 16 years ago, however, that was not necessarily the case. But the Togo native knew his community had skin-nourishing ingredients, and efficacious traditional recipes that used them, to share with the world.
Through Alaffia, Tchala created a business that exports those resources in exchange for a steady income and the ability to give back to the community in ways that go beyond fair trade. We talked with Tchala about Alaffia's mission and found out just how far the business has come since 2003.
Do you see Alaffia as a changemaking brand and, if so, what is the change you're trying to make?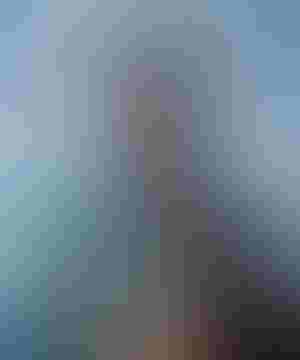 Olowo-n'djo Tchala: There is no doubt in my mind. For me, it comes to understanding that within West Africa, and specifically Togo where I'm from, what we need most is to get out of poverty and what we need most is for the world to respect the resources that African people have. How we make that change is to look at what Alaffia has done for the last 16 years. We're using our traditional ways of life, not compromising on them, and using our natural resources to uplift ourselves. What that does is build dignity.
How do you build a product for export that respects local people and resources and doesn't create the risk of exploitation?
OT: At the end of the day, Americans are using a body wash. We ask, how do we turn that body wash into positively impacting a community all the way in West Africa. How Alaffia does that is to work first in organizing the women, primarily, who collect the shea nut in the wild into small cooperatives, or you could call them unions. There are 60 of these groups, totaling 8,000 members.
Each of those groups will negotiate a fair price with Alaffia. Once the nuts are purchased, they come to the Alaffia center. There's a group of women that will transform the nut into a butter, and that gets transformed into a soap. And we look at the investment we put back into the community to balance it out. You have economic activity, and have to do a social investment.
I don't think it's enough to have fair trade. If after a trade, that project isn't [meeting a community's needs], I think the organization should do more to put back into the community.
What's an example of this investment in the community?
OT: To have an impact in my view, you need to touch all drivers of a society. Health, education and environment. One thing Alaffia does is [the Maternal Care Project]. One in 16 women have a chance of dying in West Africa giving birth. If we keep losing our mothers that way, then the children left behind—they drop out, and the cycle of poverty cannot be broken. At Alaffia, we believe we can break the cycle of poverty by keeping mothers alive and giving children a better chance. We do this in the poorest regions of Togo; women [get care from a] clinic, Alaffia pays the bill, and has paid for [the delivery of] 7,000 babies so far.
Are traditional recipes or ingredient uses incorporated into your product formulations?
OT: That's the key. When I say we're uplifting ourselves, that's how do we do that—offering to the world something we can exchange for income as a way to support ourselves. That's the key backbone of our business, and it involves ancient recipes. Take, for example, black soap. That's made the ancient way, the shea butter is made the ancient way. Alaffia products are what the women at the cooperative brought to share with the world.
Do you think the mission is enough to draw a first-time consumer in, or is your message to that audience more about the product itself?
OT: The product needs to be about, first and foremost, what are the person's needs. But that's the first thing, and then the next thing—maybe the person comes back or tells their friend what [the soap] is contributing to communities around the world.
What are your biggest sellers, and are they the same as your fastest-growing products?
OT: Our biggest category is bath. Within body wash, the Authentic African Black Soap line is a big segment for us and also growing the fastest.
What was your first retail account?
OT: It was a co-op in Olympia, Washington. At that point, we didn't have a UPC. Essentially, we were going and filling jars with shea butter. Then we started growing—eventually got into PCC, then Whole Foods Market regional, and then we went national. Now we have 8,000 stores that we service.
Was it an easy sell?
OT: No. We had to explain who we are, what we were trying to do. We couldn't even afford to print a brochure, it had to come from what I was saying to the buyer. Everything was built one step as we go.
When you're talking to buyers, how much do you talk about your mission, as opposed to your product?
OT: Being in front of buyers and telling them what you're trying to do is important. I believe that buyers across America do care. Buying can have an impact, and if you're truly honest and you can continue to be honest, they will participate. [As long as you're also] offering what they need to achieve their goals, including to make money, as well.
How much retailer education do you do?
OT: For me, it's a continuous exchange of information and education of the retailer. I write letters to retailers about what we do and I update them quarterly. And we participate in large conferences.
I [would also like to] encourage and suggest that retailers don't lose sight of supporting up-and-coming organizations. I feel that to be able to start an organization these days, you have to be well capitalized, and to me lots of people who want to do good in the world are not capitalized. And the space for them to have a chance is becoming less and less. If we don't give them opportunity, I don't think we're going to reduce suffering in the world. I think small guys should have a chance.
And there's one more thing—the retailer is the gatekeeper to the consumer. It's a small power, but their responsibility should continue beyond the product they're buying. They should look at supply chains, that's where the abuses are happening. I challenge retailers across the nation to ask more manufacturers about their supply chains, and about practices in the supply chain. I don't think any retailers do it automatically.
Do you mean similar to what Whole Foods has done in creating ingredient standards for its health and beauty products?
OT: I think Whole Foods does a good job at standards for health. But I think more needs to be done on how are people are treated, how people around the world are cared for.
And how do you approach consumer education—do you rely on your retailer efforts to reach consumers?
OT: Communicating through retailers, that's one channel for us; they have their own customer base and that's important. We also do private communications. And some of our products are consumed more in some parts of America, we'll do more social or demos in those areas.
We have electronic email that we send out to our customer base, and we're working to develop ambassadors for Alaffia.
You have a strong national presence. Do you still find it important to be in independent retailers?
OT: I think it's now, more than ever, important to work with independents. I like that despite the ecommerce boom, independents are holding strong. We need them to be that first gate for people to enter [into the marketplace]. We need a core of people who are the army for pushing the mission of [caring about people and communities]. They need to hold strong and we need to support them.
From a manufacturing standpoint, we need to allow them to be competitive. We need to be consciously making sure they're getting the discount level so they can compete. We try to not have preferential discounts. We try to balance it out, so we're not giving all our discounts in one place and not the other place.
Subscribe and receive the latest updates on trends, data, events and more.
Join 57,000+ members of the natural products community.
You May Also Like
---
Sep 20 - Sep 23, 2023
Natural Products Expo East is the East Coast's leading natural, organic and healthy products event.
Learn More