Back To The Roots and Nature's Path team up to expand organic cereal line
Back To The Roots and Nature's Path team up to expand organic cereal line
Two organic cereal brands—Back To The Roots and Nature's Path—ink a licensing deal to get more organic food into school systems.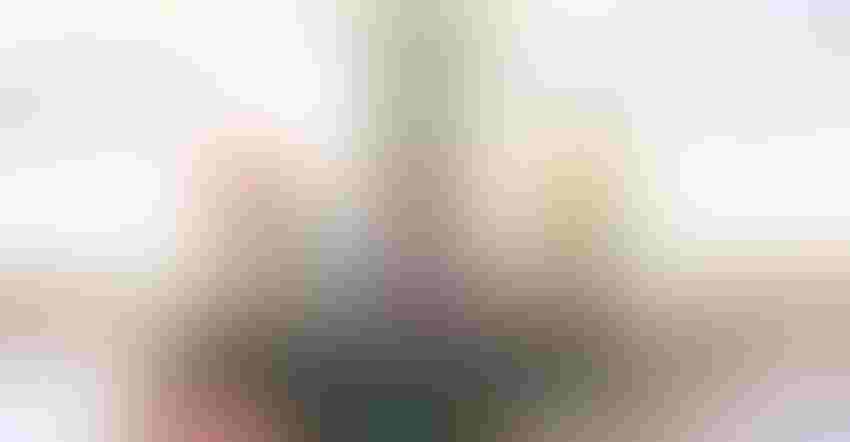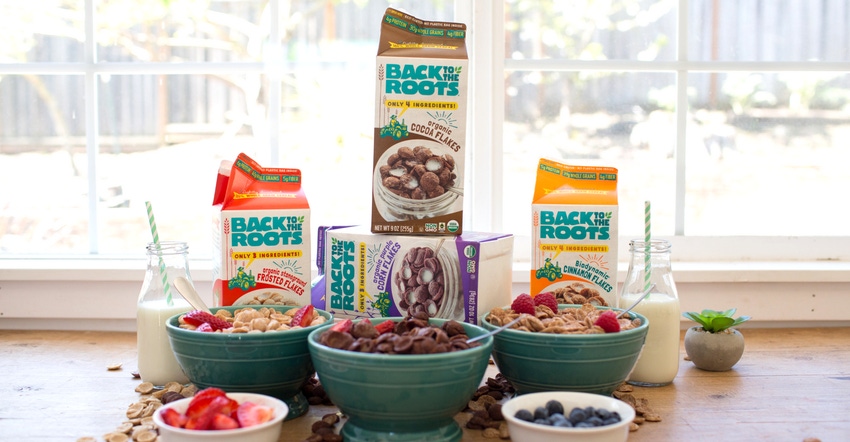 News of investments, acquisitions and mergers are commonplace in the natural industry. But deep, strategic partnerships between like-minded brands are rare.
Sure, some brands partner for social media giveaways and other marketing efforts. And other companies leverage brand identity for new product formulations. But according to Nikhil Arora, co-founder of Back To The Roots, inter-industry collaboration can go much further.
"So often you hear about investments or acquisitions, but I think there are so many other ways to partner," he says. "And that can be a win-win from a purpose and financial standpoint."
Back To The Roots recently announced the launch of an exclusive licensing agreement with the legacy organic company Nature's Path that could bring organic cereal into every school cafeteria in the country. Starting in September, Nature's Path will integrate Back To The Roots' organic cereal line into its product portfolio, and take over the supply chain, manufacturing and distribution parts of the business. The idea, says Arora, is for Back To The Roots to focus more on building out the rapidly growing indoor gardening category, which is now a billion dollar industry.
In May 2018, Back To The Roots debuted a deal with Whole Foods Market (and by proxy, with Amazon) to build out a retail category exclusively focused on indoor gardening. The idea is to inspire consumers—especially parents with kids and millennial-aged shoppers with limited backyard or patio space—to start growing their own mushrooms, herbs and vegetables.
Since then, Arora has seen the small-space gardening category gain serious market traction. In addition to natural retail stores, big-ticket retailers including Lowes, Home Depot and Target will expand their indoor gardening sets and feature Back To The Roots. Online sales of the brand's aquaponic Water Garden have exploded since Amazon included the product as a featured item on Amazon Prime Day. Additionally, the company will expand its gardening line into Whole Foods Market's budget-conscious 365 stores.
"There's a lot of fun momentum in indoor gardening, and we started asking ourselves how we were going to maximize our impact and reach as many homes and schools as possible," says Arora. "The cereal side of our business takes a lot of work. So we wondered if we could find a partner to help us scale this faster while we focus on the gardening side."
Fast forward to Natural Products Expo West, when Arora and Back To The Roots co-founder Alejandro Velez met with the Nature's Path team in their signature "treehouse" room overlooking the show floor. Within minutes, Arora and Velez knew a partnership potential was clear. For decades Nature's Path has been a fervent pioneer for organic food by leading the push to expand organic agriculture and organic ingredient supply. Nature's Path products are sold in 50 countries, but the responsible brand had yet to break into the school food system in a meaningful way.
Last year, Back To The Roots earned a coveted spot in the New York City public school system's product set—replacing Kellogg's sugary offerings following a student taste test. 
This was a big deal. The NYC public school system is a member of the Urban School Food Alliance—an organization that includes city school systems in Los Angeles, Miami, Dallas, Baltimore and more that employs purchasing power to lower healthy school food costs. The Back To The Roots co-founders see ample opportunity to expand organic cereal offerings through this program, with Nature's Path's help.  
"Together, we have a chance to make a massive impact in the food system and democratize organic food," Velez said in a statement. "Cereal is such a staple of school foods and the start to so many kids' days—if we can change the cereal category, we can change the food system, one bowl at a time."
Call for more natural partnerships
Arora stresses that the Back To The Roots-Nature's Path partnership should serve as a model for the natural industry because the potential for positive good-food impact is significantly larger. With Nature's Path's large-scale sourcing and manufacturing abilities, 20 percent of all school-aged kids in the United States could have an organic option for breakfast—a prospect that wouldn't have seemed possible even five years ago.
"My hope is that this will spur other kinds of ideas in the natural industry," says Arora, who adds that it's important to remember that collaborations only work if both companies have an authentic shared vision. "If that's there, you can grow your business and amplify impact. The kids are the ones who will benefit the most from this partnership."
Subscribe and receive the latest updates on trends, data, events and more.
Join 57,000+ members of the natural products community.
You May Also Like
---