Brands have a role in creating racial equality
Brands have a role in creating racial equality
With its authentic history of diversity, General Mills steps up to support systemic changes in policing, education and health care.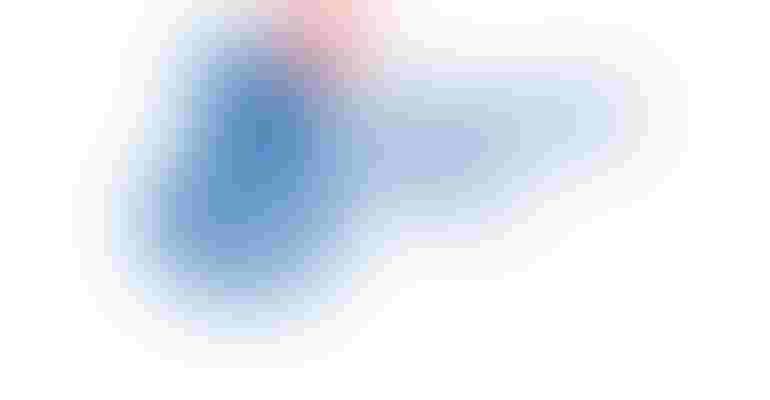 The death of George Floyd while in police custody on a Minneapolis, Minnesota, street resonated deeply with General Mills CEO Jeff Harmening.
After all, Floyd's death occurred in his company's backyard: 7.3 miles as the crow flies from General Mills' corporate headquarters, according to Google Earth.
"It's been to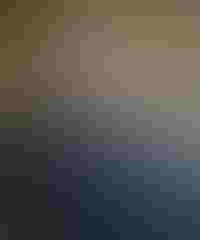 ugh to watch a city you love being torn apart by this," Harmening said Wednesday during the Consumer Brands Association's first edition of "CPG Speaks." Hosted by Geoff Freeman, president and CEO of the Consumer Brands Association, the virtual interview series is designed to focus on education and leadership.
"The fact of it is, that what we see with George Floyd is not a new problem, it's a problem that has existed for a while," Harmening said, later adding that it's been a problem for 400 years. "And frankly, it's not a Minneapolis problem, as demonstrated by demonstrations around the U.S. and the world."
Floyd's death opened Harmening's eyes to the need for systemic changes in policing, education and health care, he said. And businesses need to be part of the solution.
Brands can't just jump in, make a statement about diversity or the importance of Black Lives Matter and leave it at that, though.
"This isn't a one-off situation," Freeman pointed out. "This isn't, for anyone in [the food industry], a P.R. exercise; it's a long-term commitment."
Most importantly, brands must be authentic in their words and actions, Harmening said.
"For brands to speak up on topics of race or health or something else, you can't really show up to the party right when something happens," he said. "You have to have a history of it."
Wheaties cereal has a history of celebrating both white and Black champions on its boxes.
The "Breakfast of Champions" boxes have included athletes' photos since 1934, and the first black athlete appeared in 1936, according to Wikipedia. Olympian Jesse Owens won four gold medals in Berlin, Germany, that year.
Other Black athletes who have appeared on the box include Walter Payton, Michael Jordan, Tiger Woods, Jackie Joyner-Kersee, Muhammad Ali and Serena Williams, according to Wheaties.com, a site owned by General Mills.
Cheerios has also long been an inclusive brand, Harmening said. Commercials have included Black and Asian children and families, for example.
Using a diverse array of suppliers—for ingredients, communications and other needs—is another way for brands to support equality, he said.
"Nothing gets people out of a current system like economic justice," Harmening said.
What to do in a crisis
In the days following Floyd's death, protestors moved through the Twin Cities and other metropolitan areas, smashing businesses' doors and windows; marking buildings with graffiti; ransacking and looting pharmacies, liquor stores and more; and setting fires that damaged or destroyed cars, restaurants, gas stations, at least one grocery store, a police precinct building and a U.S. post office.
The StarTribune, citing data from Minneapolis and St. Paul, reported Monday that 267 restaurants, 207 retail locations, 85 grocery stores, 76 cell phone stores and 52 salons or barber shops were among the more than 1,000 businesses that sustained property damage.
Harmening said businesses have to take both immediate and long-term actions:
Offer immediate relief. General Mills helped start and stock pop-up pantries for residents of the affected areas, he said.

Donate to the recovery. Don't just give money, though. Show support with your time and energy as well.

Engage with other businesses to solve the problem. "Inclusivity efforts aren't proprietary," Harmening said. General Mills is sharing what it has learned, he said. General Mills and more than 100 other companies are working together to address inclusivity and inequality issues, he said. His company is sharing what it has learned, as well as learning from other companies.

Create partnerships with other agencies. Businesses can't solve racism alone; neither can government. Neither can community leaders. It has to be a combined effort," Harmening said.

Use your voice to support change, such as police and education reform.
"People are authentic in different ways…Authenticity is important because that's the currency of trust. You only follow people you trust," Harmening said.
The makeup of General Mills' management and board of directors is one example of the company's commitment to diversity. Using the biographies on the company's website, the 13 members of its management team include four women, three men of color and one immigrant from the United Kingdom.
The 12-member board of directors has five women, two of whom are of color, and two men of color, one of whom immigrated from Columbia. Harmening, a white man, is included on both lists.
Maneuvering Food Companies During a Pandemic, the next "CPG Speaks" session, is scheduled for 1 p.m. EDT July 29.
Subscribe and receive the latest updates on trends, data, events and more.
Join 57,000+ members of the natural products community.
You May Also Like
---