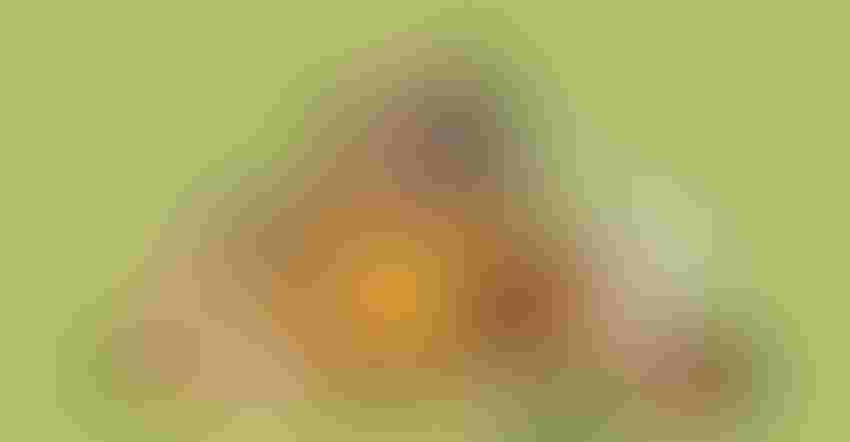 In the Summer edition of Natural Foods Merchandiser, we highlight four independent retailers who operate differently. This is the first installment of our Reimagining Retail series.
Independent natural products retailers have always been trailblazers, dating back to when selling organic produce, bulk grains and herbal supplements was novel. Today, many are reinventing retail itself, breaking out of the traditional confines and finding innovative ways to connect with and serve consumers, promote healthy lifestyles and practice sustainability.
With inventive new business models and unique store concepts, these retailers are also reaching new audiences, expanding access to natural products and championing social, economic and environmental justice. In the following pages, we talk with the founders of four leading-edge independents to learn more about their inspirations, innovations and missions moving forward.
A staggering 30% to 40% of the food produced in the U.S. goes to waste, equating to hundreds of billions of pounds of everything from bananas to coffee to milk that never reaches consumers. Online retailer Misfits Market exists to reverse this trend. By diverting perfectly edible would-be discards to consumers, the platform preserves food, saves shoppers money and expands access to nutritious, high-quality produce, dairy, bread, meat, seafood, pantry items and more.
Since launching in late 2018, Misfits Market has rescued 230 million pounds of food. About 50 million of that is from 2022 alone, demonstrating the company's explosive growth. Last September, Misfits acquired fellow food-rescuing retailer Imperfect Foods, thereby multiplying its impact and scale. 
Here, founder and CEO Abhi Ramesh gives us the lowdown on this inventive platform.
How did you come up with the idea for Misfits Market?
Abhi Ramesh: I am not a farmer or producer. I was not in the restaurant industry. I spent time in the financial services industry looking at distressed industries, and through that, I got a view into how much food waste exists along the supply chain. I talked to cold storage providers who said if a truck of frozen items came in three hours late, they'd have to reject it and send the food directly to the landfill because that truck had to get somewhere else.
But the lightbulb moment came as I was picking apples at an orchard. I asked the farmer what happened to the thousands of apples already on the ground. He said, "Those are our misfit apples; people don't want them. There's nothing wrong with them. They may have fallen off early, be a little small or scarred, so we throw them away." That was the genesis. I thought, let's figure out a way to repurpose misfit food and ship it to consumers at a discount.
The other problem is that a large chunk of the country simply doesn't have access to healthy, high-quality foods, either because it's too expensive or a store doesn't exist [nearby]. We think we can kill two birds with one stone: tackle the huge food waste and supply-chain inefficiency problems while providing value to the end consumer.
How does the platform work?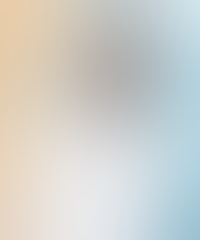 AR: It's a subscription-type product. Every week your market opens, so you go online and see what's available in your region. You put whatever you want in your basket, and as long as you meet the minimum order, we ship it out on your delivery day.
We serve essentially every zip code nationwide, but importantly, most zip codes have only one, maybe two, delivery days. It's like the old milkman model, versus the "order whenever you want and get delivery whenever you want" model, which keeps costs really low. There is also a positive environmental impact of bundling all deliveries for one neighborhood into one day instead of coming back over and over again and wasting gas and emissions. 
How did you establish your supply chain?
AR: That took multiple years to build. It was and still is a manual process. It's not as easy as asking farmers "What misfits do you have? We'll buy them off your sales sheet." That information doesn't exist on a list somewhere. We have a large procurement and merchandising team that goes outbound to farmers and producers and builds real relationships with them. We learn about their growing practices, harvest times, when they have overabundance, etc., so that essentially, we become embedded into the fabric of their decision-making. That's not something you can click a button and automate.
Assuming the COVID-19 pandemic spiked demand, how did you handle that?
AR: That was hopefully a once-in-a-lifetime experience. The second week of March 2020, we thought it was just a one-time signup wave, so we'd figure it out, but the wave continued to build. We saw demand increase 3X, 4X, 5X week over week. We started a waitlist and turned off our delivery zones for a while. Then the waitlist grew 10X overnight, so we shut that down. There is such an operational nature to our business, so if we grow 40%, we can handle it. But if we grow 5X overnight, it'll take a year to build out a warehouse to service those customers.
So yes, demand went through the roof, and that was a pivotal moment in the growth of our business. But also, during COVID, there was a shift in perception. Customers started to see us as a real, primary source of groceries. Before that, they saw us as a nice-to-have supplement.
How you decide what non-produce foods to sell?
AR: The target assortment is largely based off of data on what folks buy at traditional grocery stores. We make a list of non-produce items that we'd love to have on the platform, then go talk to suppliers and figure out where there are inefficiencies and waste. For example, when we started our meat and seafood category, we learned that within the salmon industry, there is tremendous waste. Certain cuts don't make it to retail even though they are high quality. So we quickly keyed in on salmon, both because it was on our wish list and because producers said, "We need help."
So packaged foods need rescuing too?
AR: Definitely. With center-store staple pantry items, there is a lot of waste due to labeling errors, old packaging, short-coded items, etc. This is a huge problem for CPG manufacturers. We already have canned soup, rice and pasta on the platform, and we definitely want to expand that. 
Why did you decide to acquire Imperfect Foods?
AR: Their model, operations, logistics and brand values were very similar to ours, so we integrated and consolidated platforms. We're still the underdogs of the grocery world, so combining forces gives us the scale to compete with the mainstream grocery industry.
Beyond that, Imperfect Foods had slightly more urban-skewing customers whereas ours skewed more rural and suburban. Now under one brand, we serve both. As for our logistics network, Misfits had been using only third-party vans, but we acquired Imperfect's first-party distribution capabilities, so now we use a combination.
What's in Misfits Market's future?
AR: There are two vectors of growth for us. A couple hundred thousand customers shop with us weekly. That's a large number in the context of startup e-commerce platforms, but it's tiny in the broader context of grocery. Although we serve every geography, there is a massive opportunity around getting depth everywhere. We're going to figure out how to feel more "mainstream" to get people to use us instead of the grocery store—because it's more convenient, more affordable and saves food waste.
The other vector of growth is around basket size. Today, we still capture only 40% to 50% of the overall basket, so there is a huge initiative to expand our assortment and get a larger share of consumers' grocery wallet. By doing that, we'll offer customers more and also play that food-rescue role across the supply chain.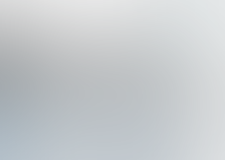 Natural Products Expo East Logo
Misfit Market is just one retailer whose buyers will attend
Natural Products Expo East
beginning Sept. 20 at the Pennsylvania Convention Center in Philadelphia. In addition to education sessions and the trade show, New Hope's
Innovation Experience
debuts this year. Learn more about Expo East's
agenda
,
exhibitors
,
retail buyers
and
registration
.
Subscribe and receive the latest updates on trends, data, events and more.
Join 57,000+ members of the natural products community.
You May Also Like
---