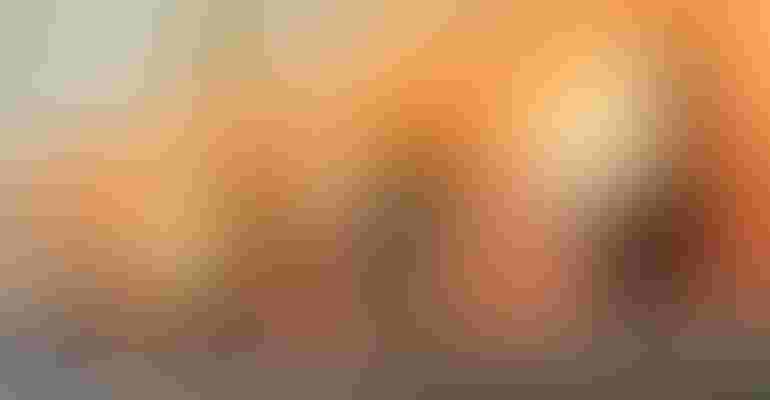 When Phil Ricord founded Wildberries Marketplace in Arcata, California, in 1994, he started something that would transform lives for years to come.
For the Humboldt County, California, community, Wildberries delivers exceptional customer service, high-quality natural and organic products alongside conventional favorites. But perhaps most importantly, Wildberries Marketplace offers shoppers a spirited and communal place to gather. For his dedicated team, Ricord provides opportunities to grow their passions, develop their skills and excel.
Aaron Gottschalk is one of those team members. Now in his 27th year at Wildberries Marketplace, he worked his way up to the general manager role. Though Ricord is still company president and CEO, he retired 12 years ago, leaving Gottschalk to run the store. Gottschalk pours his heart and soul into his work, making sure Wildberries continues to serve the community, care for its staff and create growth pathways for employees like the one that led him from entry-level clerk to general manager.
NFM caught up with Gottschalk to discuss this special independent's reverberating impact.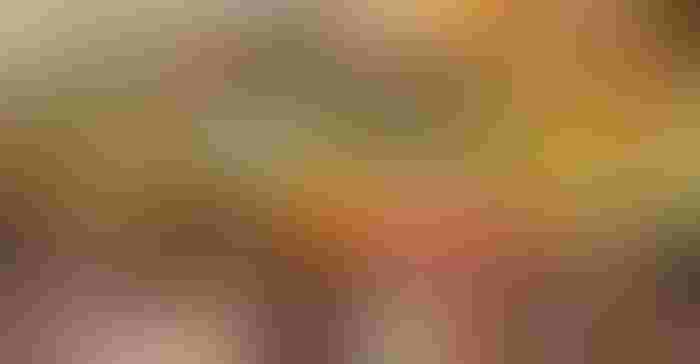 What brought you to Wildberries 27 years ago?
Aaron Gottschalk: When I was 6 years old, I took my wagon to 7-Eleven, filled it up with candy, trucked it back to my neighborhood and sold it at a 5-cent markup. So maybe it was destiny I ended up in the retail industry!
In 1989 I moved to Quincy [California] and found myself volunteering at Quincy Natural Foods, which opened up my mind and heart to this industry and introduced me to the idea of a store being a community hub. I got hired and worked there until I moved to Humboldt County in 1995. Wildberries had opened only four months prior, and it was very hard to get a job here. After five interviews with Phil, he gave me a shot as a cashier and stocker.
As a general manager now, you've certainly moved up.
AG: Wildberries grew in terms of sales and infrastructure, and after a year, I became a supervisor. A few years later, I became the first store manager. I did that job for 13 years, helping to develop the infrastructure and policies we have today. Now I've been general manager for almost 12 years.
What was Wildberries like in those early days?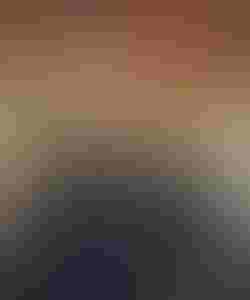 AG: Phil's goal was to provide excellent customer service, and I think Wildberries Marketplace was one of the first crossover stores in the country. He wanted to provide natural and organic products side by side with conventional, offering shoppers a choice and introducing natural and organic in an openminded, supportive, nonjudgmental way. Phil was very dedicated to making a difference in people's lives. He is a dynamic leader who people rally around, believe in and are inspired by. They know it comes from his heart. The core team was on board with his vision and mission, and because of that dedication, we created success for the store.
The store was also very eclectic and unusual. Phil is an accordion player, so there were accordions on the walls and an accordion player every Sunday. One of his daughters created huge paper mâché art that hung from the ceiling. One might say it was kind of funky and tacky, but that was part of the charm.
How has the store changed over the years?
AG: After about 15 years, the store had aged, so we did a major remodel. It has a more polished look now, but the accordions are still hanging, and we feature art from local high schoolers. Our product mix was originally 50/50, but we've evolved it over time to be 80/20 natural to conventional. And about 10 years ago, I talked Phil into transitioning to 100% organic produce. But our mix has always been driven by customer demand, based on their buying patterns. We'll bring in any product a customer requests, and if it works, we'll keep it.
What is Wildberries best known for today?
AG: Our foodservice has always been highly regarded. We've commandeered several local chefs to work for us and invested in our hot bars and salad bars. The pandemic has made us pivot more to grab-and-go, but our house-made food is still a focal point, and our customers are still thrilled with it. Second is our meat and fish department, which is run by a former local chef who has gained a following over the last 15 years.
Wildberries launched online ordering and delivery when the pandemic started. How has that impacted business?
AG: At the beginning, our assistant store manager created a rudimentary system that let customers fill in what they wanted on a shared document. We were already working with ShopHero to develop a website with an ordering portal, which came onboard in June 2020 and made all the difference.
Now we offer every single product in the store online at the exact same price. We deliver ourselves; we do it all. We call our [staff] shoppers Berry Pickers, and they love being Berry Pickers. It's a very interactive process, and there are always phone calls. Fortunately, our online service has helped us forge deep, meaningful and everlasting relationships with the customers who use it.
We also recognized our vulnerabilities and keyed in on them right away, particularly with the produce we choose for shoppers and how we bag orders. We realized that the store needed to rise up and match the level of quality we were providing for our online service.
Now that more people feel comfortable shopping in person, do you do much e-commerce business?
AG: Online ordering is still very popular. We'll never end this service because we know it has value for some customers. We're not worried about if it makes financial sense. It's such a big part of our store now.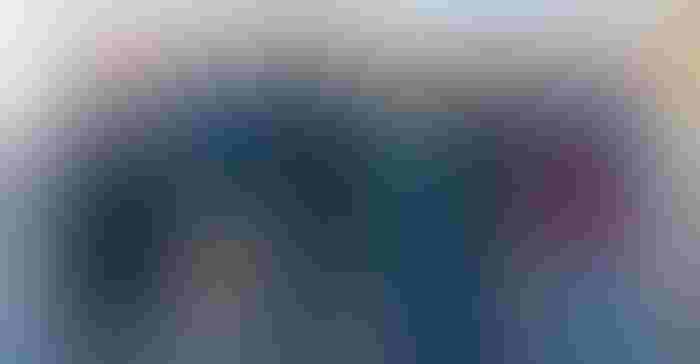 What has the craziness of this period taught you about your store, your team and yourself as a leader?
AG: A paradigm shift happened during the pandemic, and through that, success has come. It taught us that our health, safety and lives are not a given, and we need to remember that as leaders. The end product and financial performance are not important. It's paramount that we support staff and do everything possible to keep them healthy and safe. I love my staff with all my heart, and I respect them for working in this industry through the pandemic. We've solidified as a team more than ever because we're all in it together.
But it's always been upside down for me, the triangle of importance. My job is not that important. I really believe that our dishwashers, courtesy clerks, cashiers and stockers are the most important people in this business, and I don't want them to forget it. They are so important to holding this store together, and I have so much gratitude for them and want to provide every opportunity to ensure their success.
What is your favorite part of your job?
AG: I get emotional when thinking about the opportunity I've had to be in this store for all these years. It's a place I look forward to coming to every day. I typically get here about 6 a.m., and every day is a fresh start, a new opportunity and journey. I feel like the luckiest person on the face of the Earth.
And this might sound crazy, but it's totally true: The two jobs I was hired to do are stocking and cashiering, and my favorite parts, to this day, are stocking groceries and running a register. Phil set that in motion. He said we're all in this together and always wanted me, whatever my role was at the time, to be part of the team.
What role do you think independents like Wildberries will play in the food retail landscape moving forward?
AG: We are so grateful for [Independent Natural Food Retailers Association]. As a purchasing co-op and through peer support, INFRA has given us a great opportunity to be profitable, stable and successful. The organization continues to grow because independents find alignment on what we know is important: supporting farmers, small manufacturers and sustainable farming. The products that help protect our planet are those that can come through us and other independents.
Being an independent helps us support, strengthen and engage with our community on a deeper level than a larger chain ever could. As part of our mission statement, we donate 1% of our sales to our community, so about $150,000 a year. But probably the most critical role we play is providing the community a space to gather.
What keeps you enthused about your work after so many years?
AG: I care so much about this store. Why do I care? I'll give credit to Phil. He provided me with an awareness of how I could grow and develop in order to have opportunities in this industry. When he hired me, he told me I could be running the store someday. I never forgot it, and it was true.
The grocery industry takes a person like me who didn't graduate college and provides opportunities to really excel in life. In many regards, this is an industry based on homegrown education. At an independent, if you're interested and invested, you can learn how the business works, master it and eventually run the place—it happens all the time. Our store manager started as a stocker; our HR manager started as a cashier; our accounting manager was a temp from a bookkeeping agency. I am so grateful for this opportunity, and I never take it for granted. I just show up every day and hope to keep it rolling.
Subscribe and receive the latest updates on trends, data, events and more.
Join 57,000+ members of the natural products community.
You May Also Like
---
Sep 20 - Sep 23, 2023
Natural Products Expo East is the East Coast's leading natural, organic and healthy products event.
Learn More