Coronavirus supply problems create opportunities for natural foods entrepreneurs
Coronavirus supply problems create opportunities for natural foods entrepreneurs
As conventional CPGs struggle with ingredient shortages and production delays, natural products have a chance to become the new normal for consumers.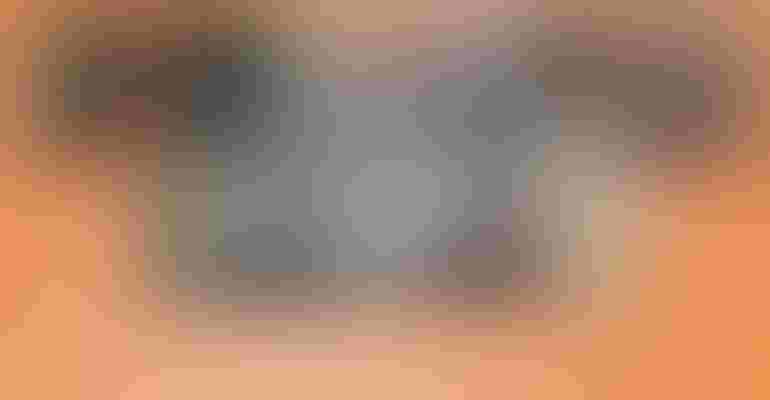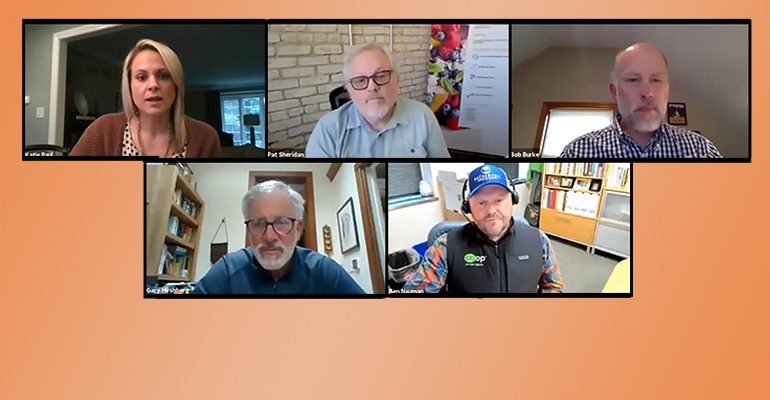 While natural food retailers continue to face unprecedented sales increases and a shortage of products, entrepreneurs have an opportunity to create a space for their own innovative brands.
It might seem counter-intuitive, but three natural foods distributors emphasized that point on Wednesday during a webinar hosted by the Hirshberg Entrepreneurship Institute.
Bigger brands are eliminating some SKUs—because of ingredient shortages and to focus on the most profitable products—but they can't keep up with the higher demand from consumers.
Katie Paul, vice president of category management and growth solutions at KeHE Distributors, said that sales increased as much as five times normal in mid-March, catching retailers and distributors off guard.
"Buying levels are remaining elevated. It's expected to stay that way for some unknown period of time," she said.
Ben Nauman, senior director of purchasing for National Co+op Grocers, that his member co-ops saw sales increases of between 35% and 60% in March. INFRA interim President and CEO Pat Sheridan said that even this week, independent retailers are seeing increases of 40% to more than 100% compared to last year. The Independent Natural Food Retailers Association has 255 members who own about 400 stores that saw about $2 billion in sales last year.
Many consumers have turned to natural brands to fill their needs, either because they wanted to or because it was the only option as their conventional brand was out of stock, Paul said.
"Consumers are actually purchasing more natural brands in general," Paul said, adding she read a study that found the change might be permanent. "A lot of consumers are saying they are willing to or likely to stick with the alternative brand…so there could be some upside to that."
As conventional CPG companies scale down the number of products they produce, natural products companies might find opportunities, as well. Sheridan expects some manufacturers won't bring back some of the products they are cutting now.  
During a Hirshberg Entrepreneurship Institute webinar in mid-April, John Raiche, executive vice president of supplier services for United Natural Foods Inc., told suppliers that retailers aren't interested in looking at new products right now, but that might not be true across the board.   
"Although some retailers have put a pause on bringing on new items and new brands onto their portfolio," Paul said, "we want to ensure that when they are ready—because they will be, eventually—that we have a robust pipeline to support that." KeHE continues to add products to its emerging brands program, KeHE Elevate, she said.
"Some retailers are looking for innovation, and some of it is forced and some of it is wanted," she said. "From a forced perspective, there's a lot of long-term out-of-stocks right now from existing brands that are on the shelf. It's giving new brands an opportunity to fill a void."
Nauman pointed out that people who have not lost their jobs do not have many ways to spoil themselves right now, as restaurants and theaters are closed and travel is nearly shut down.
"The grocery store may actually be one of the few places that you can splurge and treat yourself," he said. One co-op retailer he spoke with is going to feature products that help consumers turn their bathrooms into spa experiences. Sales of bath salts and bubble bath are both up now, he added.
Entrepreneurs who can fill a luxury have an opportunity in retail right now, Nauman said.
INFRA's Sheridan agreed. He speculated that a majority of restaurants won't survive the pandemic-related shutdowns and restrictions.
"While that's truly unfortunate, it's a great opportunity for our retailers and a great opportunity for brands to provide product that consumers can purchase now and turn into our restaurant experience at home," he said.
Even if retailers aren't ready to stock your new product, Paul said this is a good time to start working with KeHE Distributors on your strategy and marketing so you will be ready when they are. 
A recording of the webinar, as well as other "Tales from the Trenches" events, is available at the Hirshberg Institute's YouTube channel. Most recordings become available 24 hours after the event.
Subscribe and receive the latest updates on trends, data, events and more.
Join 57,000+ members of the natural products community.
You May Also Like
---