Esca Bona Supply Hero: Alter Eco & Pur Projet
Esca Bona Supply Hero: Alter Eco & Pur Projet
Alter Eco, in collaboration with Pur Projet, demonstrates how insetting carbon footprint can strengthen supply chains.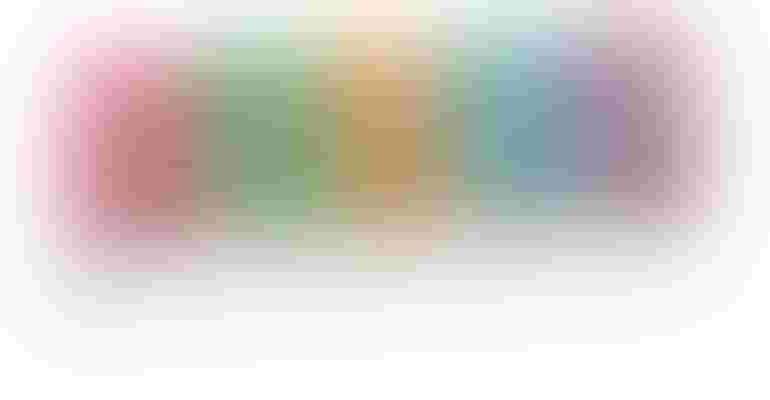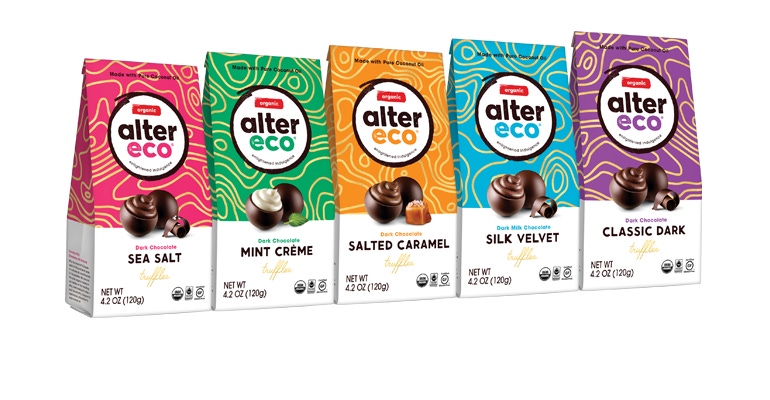 Alter Eco's decadent truffles and chocolate bars—puffed quinoa crunch bar, please!—have become associated with conscious business words like "direct trade," "small-scale farmers" and "eco-social enterprise." As a highly decorated brand with organic, fair trade and B Corp certifications, Alter Eco is on the cutting edge of incorporating carbon mitigating and soil regenerating practices along the supply chain, from farm to wrapper to transportation. And it is on a mission to indoctrinate other words into the sustainability canon, like agroforestry and insetting, with promising benefits and payoffs.
Alter Eco's motivation is to develop strong collaborative relationships with producers and their communities to create good food that improves the quality of life for all stakeholders along that supply chain. Leveraging its on-the-ground engagement, Alter Eco saw a unique opportunity to further a paradigm shift in how businesses replenish their supply chains and mitigate carbon emissions, by helping Pur Projet launch its vision.
Pur Projet
Pur Projet established its roots in Europe when Alter Eco France's Founder Tristan Lecomte spun off from Alter Eco France, and transferred its founding principles to reduce carbon emissions. Lecomte did this by creating a market-based option available to companies seeking tools and guidance to "regenerate the ecosystems they depend upon." Formed in 2008, Pur Projet works within any agricultural supply chain supporting food, textiles and cosmetics industries through insetting projects.
Insetting—a paradigm shift from offsetting
The popular concept of mitigating carbon or greenhouse gas emissions through "offsetting" programs like cap and trade, or tree planting in geographic regions unrelated to the company's business needs, is being challenged. "Insetting" is an alternative, market-based option to apply carbon-reduction programs directly into everyday business practices. It's like the shift the industry is making from "corporate social responsibility" initiatives to "creating shared value." In other words, it's stepping away from donations to causes that are disassociated with the business operations and instead looking inward and improving operations from source to finished good by identifying ways to create value for all stakeholders along that supply chain.
Insetting programs can also flip the flow of money—instead of paying to offset one's egregious carbon emitting activities, brands can turn expenses into investments that make improvements in the supply chain that eke out greater benefits.
Pilot Project—30,000 trees planted
Alter Eco's environmental goal is to be a carbon negative business by replenishing and protecting the land from which it sources against the effects of rising greenhouse gases. Thus, when Pur Projet launched in 2008, the same year Alter Eco began sourcing cacao from ACOPAGRO, a 2,000-member strong cooperative in Peru, Alter Eco saw an opportunity to participate in Pur Projet's insetting philosophy and model.
Through Pur Projet's assessment, Alter Eco saw the immediate need was to sequester carbon through tree planting in a planned agroforestry model. This would help improve the quality of life and cacao productivity in this region of Peru. Since 2008, Alter Eco has funded the planting of nearly 30,000 trees for farmers of the ACOPAGRO cooperative. In this region of Peru, three trees, over 20 years, would sequester 1 ton of carbon. Situated near the Huayabamba river, which is prone to flooding, the varieties of trees selected provide a multitude of benefits: barrier to flooding, biomass and natural fertilizers to regenerate the soil, and shade to protect the soil from heavy rains or hot dry spells. Lastly, depending on the variety, fruit-bearing trees (i.e., mango) would help diversify products available for farmers to sell in market, and timber trees like mahogany would be sustainably harvested, and serve as a retirement asset for the communities years down the road.
Pur Projet's approach encourages companies to integrate social and environmental innovation at the heart of their operations through insetting programs, but also provides offsetting options. For example, the ACOPAGRO agroforestry project is certified according to Ecocert's Verified Carbon Standard so that companies can also buy certified carbon credits.    
Growth of Pur Projet
Since 2008, the ACOPAGRO cooperative has been the recipient of nearly 2.2 million trees planted in agroforestry systems through various insetting programs, but it was Alter Eco's initial involvement and funding that helped launch the benefits of Pur Projet's work to this community. Providing a holistic evaluation of how best to protect the precious natural resources, the growth of supply chain services like Pur Projet, and committed responsible brands is a much-needed path forward.
The Esca Bona Supplier Heroes is a recurring feature of suppliers that fuel innovation in the good food supply chain. Esca Bona is an event and brand spearheaded by New Hope Network that champions the good food movement by helping finished product brands improve their supply chain, support the people who create food, and best harness technology and innovation.

This piece originally appeared on Natural Products Insider, a New Hope Network sister website. Visit the site for more news and insights on supplements and regulatory issues.
Subscribe and receive the latest updates on trends, data, events and more.
Join 57,000+ members of the natural products community.
You May Also Like
---
Sep 20 - Sep 23, 2023
Natural Products Expo East is the East Coast's leading natural, organic and healthy products event.
Learn More