Expo East Pitch Slam profile: Peak State Coffee balances caffeine, adaptogens in the morning joe
Expo East Pitch Slam profile: Peak State Coffee balances caffeine, adaptogens in the morning joe
Co-founder Danny Walsh infuses coffee beans with mushrooms to relieve java lovers' stress—and his own as he preps for Natural Products Expo East Pitch Slam.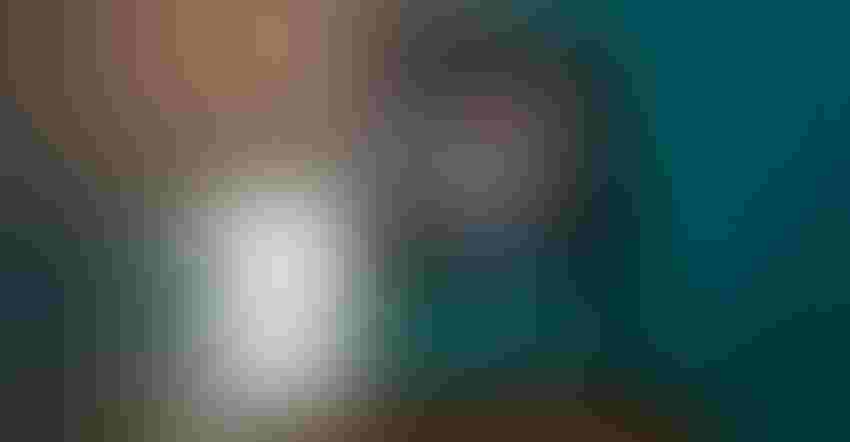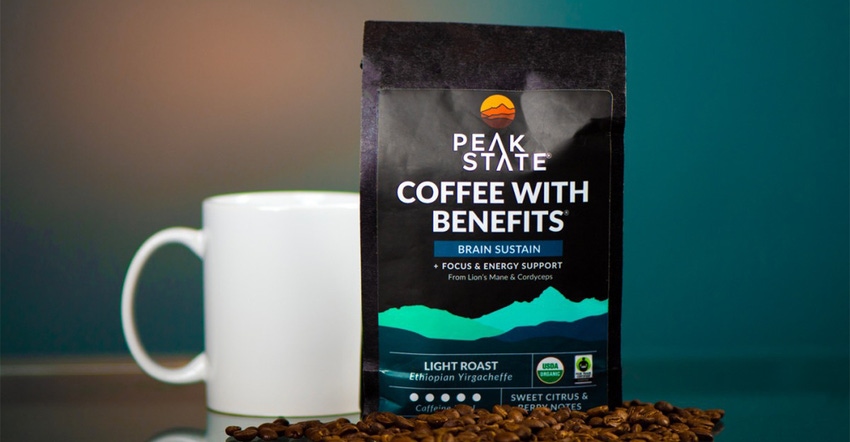 At Natural Products Expo East, 8 regional Naturally Network Pitch Slam winners will take the stage for a shot to win the grand prize: a free booth at Expo East 2024 and more than $30,000 in New Hope Network services. The regional winners will exhibit in the Hot Products section of the trade show floor, near booth 4097. During the coming weeks, NewHope.com introduces the event's competitors.
Trying to improve on coffee as a beverage may be considered sacrilege in some circles, but that didn't stop Peak State Coffee's Founder and Chief Enthusiast Danny Walsh from giving it a try—and succeeding.
As a health seeker dealing with stress issues, he discovered the benefits of daily medicinal mushroom consumption. And as an adult in the modern age, he discovered the joy of daily morning coffee. Combining the two made perfect sense.
"I forget to take vitamins all the time," he admitted, "but I would never forget my morning coffee."
Mushroom coffee isn't new, but Walsh felt everything he tasted was stale and chalky, so he saw an opportunity to make the "best mushroom coffee on the market." He put his head together with java lovin' product development engineer Carl Bailey. Together, the pair came up with a method for infusing all the adaptogen goodness of mushrooms into whole bean coffee.
This process is patent pending, but Peak State's nature-inspired "coffee with benefits" is currently available online and ready for consumers to drink up.
Can you explain the Peak State infusion process or is it hush-hush at this point?
Danny Walsh: We're waiting for our patent agreement, but generally we learned that first you need to make the mushrooms as bioavailable as possible for an extraction process. Then we learned that it turns out the extract will infuse with the beans.
Was there some kind of test to confirm that the infusion was successful?
DW: We went to the Eurofins in Lafayette, near Boulder, Colorado, and we tested for beta-glucans compared to all the other mushroom coffees on the market. There was very little protocol for this type of test, but it did confirm that we were right on par with our competition.
Why is it important to use all the parts of the mushroom?
DW: Our philosophy is that there are nutrients in all parts of the mushroom, some more bioavailable than others, some that extract better than others. Everybody has got a stance on this one, but we believe that full-spectrum, whole mushrooms are the most nutrient dense.
Why is it important to do get U.S. mushrooms? I'm assuming your coffee is not from the U.S. entirely, so why was that important to you?
DW: This industry is really the wild, wild west, so upholding an organic standard is hard to do when you're importing. There's just not as much accountability. If you want something to be healthy, then you need to know where it's coming from. There was a lot of test data that I saw that mushroom sourced from Russia or China can contain traces of heavy metals or mycotoxins. I wanted a really clean supply chain.
And why did you go the farming route?
DW: Wild-grown mushrooms are actually the most nutrient rich, but they're also the least sustainable to forage if you're going to grow a $10 million-plus brand. Farming the mushrooms is more environmentally sustainable. You have a big trade-off between nutrient efficacy and environmental sustainability in the long run.
Adaptogens are meant to deal with stress. Yet, in a way, coffee is a stressor. What are your thoughts on the balance of these two substances?
DW: You might be striving to reduce stress, but you also might not want to give up your coffee. If you could balance out some of coffee's jitters or reduce the effect of caffeine, then you'd probably be open to that so you don't have to give up your favorite morning ritual.
What we've done in our formulation is pair caffeine level with health benefit in a strategic way. Roast level affects caffeine level. The darker you roast, the less caffeine remains in the bean. So, we've paired our most caffeinated roast, which is our Brain Sustain light roast, with the cognitive benefits of lion's mane and cordyceps for focus and active support. On the other end of that spectrum, we paired our Stress Less dark roast, where caffeine has already been evaporated a little bit, with the most adaptogenic formula from reishi mushrooms. That's how we're playing caffeine in conjunction with the health claims that we're making.
What are your expectations for Natural Products Expo East?
DW: Honestly, this is our first Expo rodeo, so we're just excited to be there. We hope to earn the respect of our peers. We hope to find some of the strategic wholesale partners that would be a good fit for us. And we're in the Pitch Slam, so we're excited to put it out there and have a bunch of people hearing about what we're doing.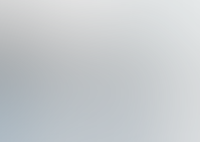 Natural Products Expo East Logo
Natural Products Expo East Pitch Slam
, in partnership with Naturally Network, is scheduled to start at 4 p.m. ET Sept. 20, at the Pennsylvania Convention Center in Philadelphia. In addition to education sessions and the trade show, New Hope's 
Innovation Experience
 debuts this year. Learn more about 
Expo East'
s agenda, exhibitors, retail buyers and 
registration
.
Subscribe and receive the latest updates on trends, data, events and more.
Join 57,000+ members of the natural products community.
You May Also Like
---