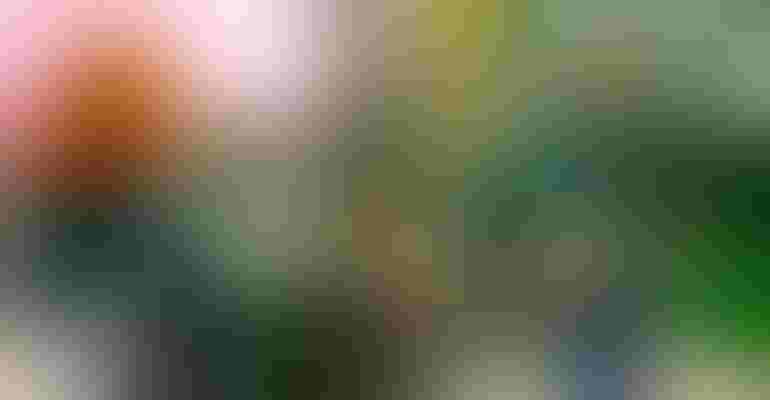 Bryan Beasley Photography
Sergio "Checo" Diaz, co-founder of Gear Hugger remembers the first time he thought multi-purpose lubricants could do more.
In 2017, he was mountain biking in Vail, Colorado, when he stopped to add lubricant to his bike chain.
"I noticed how much was going into the ground," says Diaz whose company recently won Natural Products Expo East Pitch Slam at the Philadelphia Convention Center. "I started wondering why aren't there better products and why are we using all these old-school chemicals that go into the waterways."
When Diaz got back to California, he approached his father, Sergio Diaz Gomez, and told him, "I feel like the future is plant-based."
Shifting gears to natural products
Diaz's family has more than 70 years in the lubricant business.
"It all started with my grandfather working in a gas station in a small town in Mexico and he started distributing lubricants [for Bardahl]," Diaz says. "My dad got involved. Both of them wanted me to continue the legacy, but I wasn't really interested."
With so many product categories evolving into the natural products world, Diaz thought the lubricants industry was being left behind.
"They weren't doing anything new and everything was moving so fast around them," Diaz says. Even wind turbines that generate electricity need lubrication, he says.
"Why would you put petroleum-based lubricants on the propellers if you're trying to be more green?" Diaz says. "It was taking that idea and figuring out what is one product that everybody has in their garage. The most popular product was a multipurpose lubricant."
Diaz's father knew a lot about product development. Working with labs in Mexico, his father experimented to find bio- and plant-based products that would deliver quality results without using petroleum and forever chemicals such as the Teflon chemical PTFE, an unregulated subgroup of PFAs found in many commercial lubricants. By the end of 2019, they had their first version of the multipurpose lubricant.
"Did you know that 40% of the chemicals that you put on your bike end up in the ground?" Diaz says. "All these lubricants have Teflon, so it goes into the ground and into the waterways and then somebody is drinking water with Teflon in it."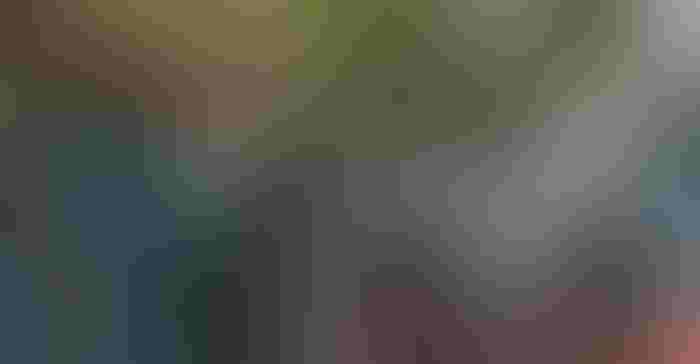 Moving to market—and Expo East
By 2020, their product, which is made with coconut and soy, was in the final stages. To launch the company, Diaz and his co-founder—his father, of course—worked with CPG advisor Purely Righteous Brands. "They helped us develop the name, the brand to go to market and introduced us into the natural world," Diaz says.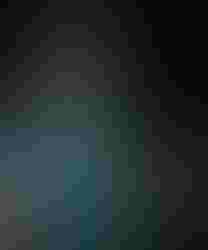 In December, Gear Hugger launched its plant-based, multipurpose nontoxic lubricant with direct-to-consumer sales.
"When you go into national stores you don't see a lot of things," Diaz says. "You see household cleaners but nothing for cars or the garage."
Family Handyman named it one of its 10 best new outdoor-living products for 2022. A few months ago, Gear Hugger earned a $20,000 Amazon Launchpad Grant, given to small brands that created innovative products.
"Every month, we're doubling sales on Amazon," Diaz says.
The product's versatility, which Gear Hugger touts as "1,001 uses," is being used on much more than door hinges and bike gears.
"It's been amazing hearing from people," Diaz says. "We go into the comments online and have found people using it on their shaving razors since everything that moves needs lubrication. Another person from New York that sells vegan boots wanted to moisturize his boots since even vegan leather needs moisturizer and he didn't want to use petroleum."
With UNFI as its distributor, Gear Hugger is rapidly expanding. The multipurpose lubricant is being sold in San Diego, California-based Jimbo's and will soon be sold in the Midwestern supercenter chain Meijer.
After being chosen as a Natural Products Expo West NEXTY Award finalist earlier this year, Gear Hugger won Naturally San Diego's pitch slam in April. Finally, the brand bested a field of 10 on Sept. 28 to win the Expo East Pitch Slam. The grand prize includes a free booth at Expo East in 2023 as well as a package of New Hope Network services valued at $30,000.
"It's amazing to be recognized, as a newbie, among these amazing brands that have great traction," Diaz says. "It just shows we're working into something and we need to use this momentum to get us into more stores and more traction."  
Anyone who registered for Natural Products Expo East or Natural Products Expo Virtual can watch this year's Expo East Pitch Slam event. Other Expo East events and educational sessions can be found on the NPEV On-demand Content page or the New Hope Network Events app.
Subscribe and receive the latest updates on trends, data, events and more.
Join 57,000+ members of the natural products community.
You May Also Like
---