Food companies try to be better partners for farmers and soil health
Food companies try to be better partners for farmers and soil health
Here, we spotlight four brands developing products by thinking from the ground up.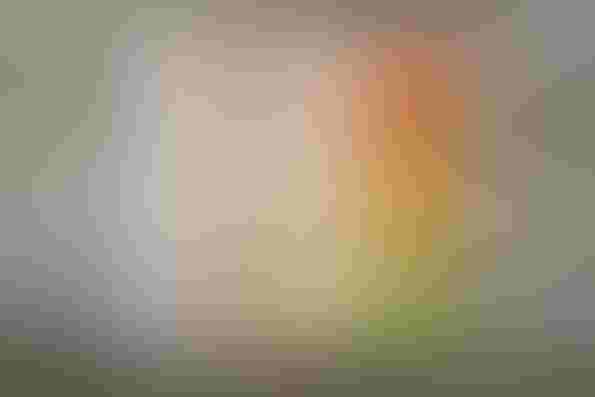 As more research continues to pour out linking soil with a healthy environment, the clearer the connection becomes between the food system and climate change. Responding to consumer demand for sustainability or corporate mandates or both, some food companies have started to not only question their own role in building it up or continuing its decline—but also to act in ways that can ensure they're doing the former. One of the key ways they can do that is to think from the ground up, rather than the product down.
Conversations with farmers quickly reveal that growing things like legumes and small grains is good for their soil—it can help reduce the need for fertilizer, pesticides and water use—but farmers can only grow those things and remain in business if they have places to sell them. Here, we take a look at a few companies that have started having those conversations with farmers, and then discussing internally how they can transform those crops into ingredients for their product lines.
They're all in different stages of the process—which is not an easy one. But it seems likely that as consumer demand for sustainability grows, and if interest especially in plant-based foods keeps up, more companies will be joining what is now a relatively small club.
When the outdoors brand got into the food space, it was exactly for this purpose—to build markets for more sustainable agricultural practices. Because using rotation crops is part of their whole raison d'être, they've come up with a number of different products for doing so: lentils in dry soup mixes, barley and oats in breakfast grain pouches, buckwheat and hemp in savory seeds packets, baobab in fruit-nut bars, to name a few. Keep an eye out for more in the coming months.
Incorporating rotation crops into products is something that Clif Bar has been focused on as part of a larger effort to collaborate with farmers in building healthy soil and and a sustainable food system. Last year, the company introduced granola with pea protein; yellow peas are great nitrogen-fixers. Clif has also redesigned its formal product development process to add a step for consulting with farmers and sustainable agriculture experts, and says it has other products currently in testing phase.
In the last two years, Annie's has begun sourcing some of its grains directly from farmers in Montana who use regenerative practices—first releasing limited-edition versions of their bunny grahams and mac & cheese favorites that featured the farmers on the back of the boxes. They sourced wheat and oats from them, and then found a way to add peas to some of its mac & cheese recipes—boosting protein content in the product, while giving the farmers a place to sell a crop they may not otherwise be able to afford, in the short-term economic sense, to grow. Annie's recently expanded this effort, adding two new families who are growing spelt—a first for Annie's.
Rotating and diversifying the crops grown on a farm is important everywhere in agriculture, whether it's dryland farms growing grains or California fields growing fresh fruits and vegetables. The produce company, recognizing that brassica vegetables help to deter pests that may be drawn to things like strawberries, has been exploring uses for broccoli in value-added products—to build demand and generate greater profitability than broccoli itself tends to offer.
The proliferation of legume-based products
They may not necessarily be consulting farmers on what their rotation crops should be, but the rise of companies using legumes to feed the explosive growth in plant-based, gluten-free and high-protein foods have also done farmers a service. From bean-based chips and lentil crackers to chickpea pasta and breakfast cereal made with navy beans, recent food trends may not only make people feel better about what they eat, they may actually be benefiting the soil and climate, too.
Subscribe and receive the latest updates on trends, data, events and more.
Join 57,000+ members of the natural products community.
You May Also Like
---