Hirshberg Entrepreneurship Institute addresses challenges and opportunities in a post-COVID world
Hirshberg Entrepreneurship Institute addresses challenges and opportunities in a post-COVID world
The virtual boot camp-style event, taking place May 5-7, provides actionable problem-solving via real case studies submitted by attendees.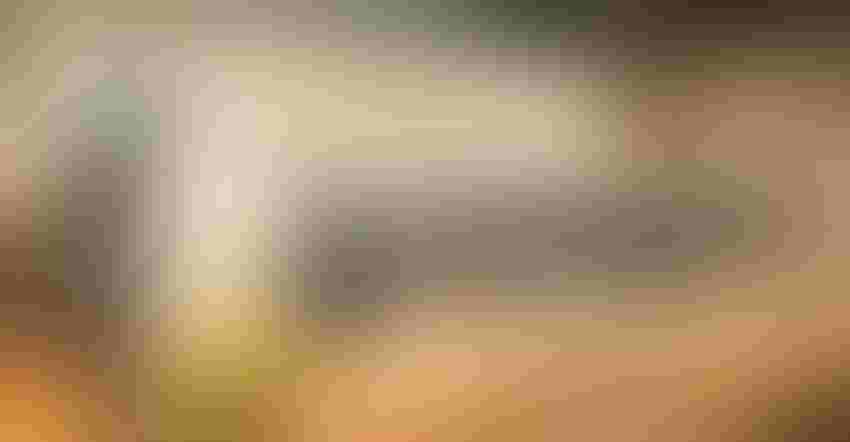 Hirshberg Entrepreneurship Institute
The Hirshberg Entrepreneurship Institute is a high-impact, three-day boot camp held May 5-7. It features highly interactive and practical learning sessions alongside intimate networking opportunities, designed to take for-profit and not-for-profit enterprises to the next level. Since sessions address financing, marketing, e-commerce, management and other fundamental business topics through the lens of real-world cases, participants walk away with a wealth of actionable ideas and valuable contacts.
Moderated by natural foods industry veteran and Stonyfield Organic co-founder Gary Hirschberg, this year's event features an impressive lineup of expert panelists and speakers including Walter Robb, principal of Stonewall Robb and former co-CEO of Whole Foods Markets; Annalea Krebs, CEO and founder of Social Nature; Danny Meyer, Shake Shack founder and CEO of Union Square Hospitality Group; and more.
Here, Hirschberg breaks down what attendees can anticipate from the event.
Who should attend the institute and what can they expect to get out of participation?
Gary Hirshberg: We've been doing this for 25 years now and I can proudly say that any entrepreneur trying to build an enterprise should come, because it's structured all around case studies. It's focused on real, actual people's living and working experiences of managing cash flow, managing people, raising capital, marketing, branding and positioning. It's real people, real businesses, and focused on real time.
For example, right now the issues most entrepreneurs and managers are facing post-COVID are really different than they were two years ago. Participants will get to hear how their peers are confronting their own business challenges, but they'll also hear from an extraordinary bunch of volunteer business veterans in finance, marketing, sales and retail who will offer really practical, actionable advice.
How will the panelists address challenges related to the COVID-19 pandemic?
GH: There's a lot of hidden inflation. On the cost side, whether it's insurance, transportation or the cost of goods and materials, companies need to be sharper than ever on cash management and capital efficiency. We always begin every Institute with a cash flow exercise, but this has taken on a new importance post-COVID.
The market has also undergone a revolution. Nowadays, you can't survive if you're just staying with what worked in the past, and you also can't survive if you're also on one channel. You can no longer rely on one standout retailer like Walmart or Whole Foods. Their store traffic is down, and they're looking to accept only new kinds of products.
Why is the institute's format especially helpful to brands in this moment as we reach the end of the pandemic?
GH: With our format, what you put in is what you get out. Whether you're one of the 13 cases pitching for money on the last day, or one of the 20-odd cases presenting your challenges, it's all about being real and honest. Also, there's the program, meaning what everyone's talking about and the sessions themselves. But there's also all the contacts you make. The chat is as active as the program, and people are sharing links, contacts and names of people who can help solve challenges. It's an opportunity to pick up 50 to 100 contacts.
Plus, because of my background and history, we get a disproportionate number of natural brands. With the absence of expos over the last stretch, this is one alternative for anyone who has been feeling isolated and like these problems are unique to them. This is a good chance to be reminded that it's not the case, and also get some practical advice.
Are there some bright spots to address after a really challenging year?
GH: Let's call it what it is: COVID-19 has been very good for the organic sector. If you have immune on your label and you provide an authentic solution, you are in a great place right now because if average consumers have learned anything, it's not just how to be thrifty but also new ways of cooking and how to take preventative health into their own hands. The organic and natural sector is all about preventative health care. So it's been very good for the sector.
At the same time, this provides its own challenges like how to grow and keep up, how to provide e-commerce solutions, and how to create new ways to reach consumers. The good news about COVID-19 is that we've all learned how to do these things virtually, so this is our third virtual institute and we really have it down. Last time we had people from 15 different time zones. It's a really dynamic, intense, robust program, and we're ready to put on a great show.
Subscribe and receive the latest updates on trends, data, events and more.
Join 57,000+ members of the natural products community.
You May Also Like
---