How intimacy in the workplace can improve your bottom line
How intimacy in the workplace can improve your bottom line
Sue Heilbronner, conscious leadership coach at venture capital fund MergeLane, wants you to dive deeper than the superficial for the betterment of your business–and your life.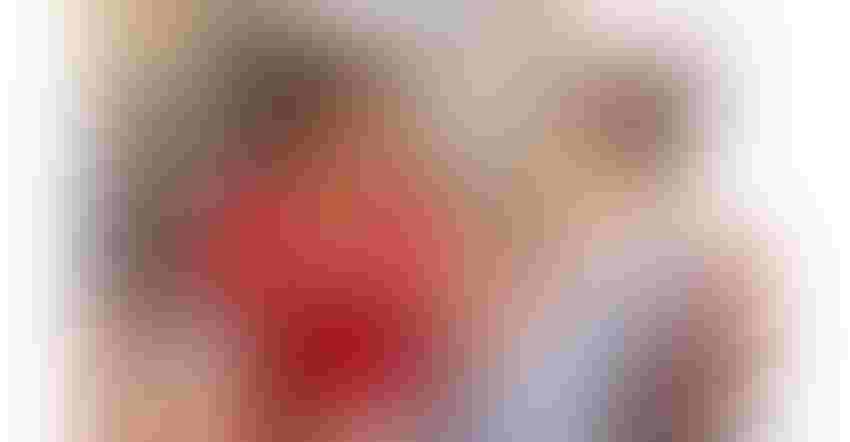 "We waste a lot of time showing up as the people that we think our significant others and our friends and our bosses want us to show up as," says Sue Heilbronner of venture capital fund MergeLane. "In general, my belief is that we can be more creative and more generative in our thinking if we get to show up as who we are."
Heilbronner, a conscious leadership coach, believes this is equally true in leadership roles, "where we know our team members are more effective if they have a chance to activate the very talents for which we hired them."
That goes both ways, and those team members are looking for that level of performance from leaders, too, she says. "If we get distracted by drama at work, withholding our opinions, delaying needed but difficult decisions, holding back meaningful feedback because being candid can, in the short term, cause some disappointment, we are building organizations that will fail."
Heilbronner, delivering the welcome keynote at this year's Esca Bona conference in Austin, Texas, ran the audience through an exercise in conscious listening, a three-tiered listening involving head, heart and gut. Listening from the head ensures the listener is not deploying listening filters, she says, like fixing or personalizing—where understanding is attempted, and most often missed, through comparison the listener's own history. "Then they listen from their heart to really tune into the emotional sensitivity or sensibility of what the speaker is saying." Thirdly, Heilbronner says, "they tune into their gut to identify what that person might actually want."
These are tactics that not everyone needs, Heilbronner concedes, because some people are already available for intimacy. "And what that looks like, is they're willing to reveal themselves to other people and they're willing to hold space for other people to be revealed to them."
Going deep
The goal, therefore, of the exercise and, for Heilbronner, of all conversations, is to dive deeper than the superficial—with peers, in primary romantic relationships and in investor meetings. In business settings, Heilbronner likes to ask "disconfirming questions." "What's the one thing you're most scared of at this point in your business?" for instance, is a probing question she believes will unearth infinitely more about a business than the here's-what's-going-great deck brand representatives might have prepared. Because the latter doesn't have any edge to it, she says. "I don't learn anything about the entrepreneur or the business if I follow along with that script."
Heilbronner admits these questions can be difficult at first, but she believes they ultimately bring out the other's strength. Even more enlivening is the way in which they engender connection, because someone presenting a persona won't ever really feel connected to another. Getting beneath the superficial and into something that's troubling, brings connection. "So, it actually gives them a chance to be seen and to be heard," she says.
"I don't want to be in any superficial conversations in my life," Heilbronner says. "They're incredibly boring to me and, actually, I think to most of us. We do all that to keep ourselves safe, because it's really scary to share who we actually are and what we actually feel."
But that sharing, she says, is intimacy, and that is the fertile soil out of which deep work can happen.
Subscribe and receive the latest updates on trends, data, events and more.
Join 57,000+ members of the natural products community.
You May Also Like
---