How Koia went from 40 to 400 stores overnight
How Koia went from 40 to 400 stores overnight
A national distribution deal with Whole Foods Market took this home kitchen entrepreneur to the next level with her refrigerated plant protein beverages.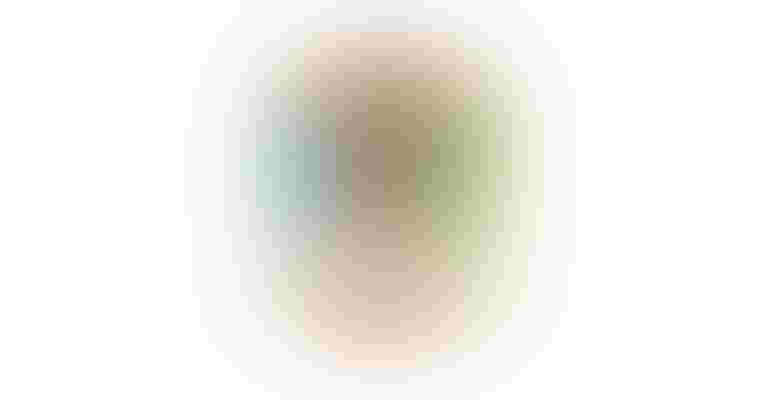 Maya French and Dustin Baker started a juice company in 2014 under the name of Rawnature5 in a home kitchen in Chicago, Illinois. But the young founders decided to pivot from cold-pressed juices to protein drinks when French discovered she was lactose intolerant and saw a need in the market. Within one year, they were selling the almond-based beverages in over 40 stores across Chicago and Michigan. French told the story of her entrepreneurial journey in her keynote at Natural Products Business School during Expo East 2019.
Today, Koia is sold in 5,000 stores, including Whole Foods Market, Walmart, Sprouts, Target, Publix and H-E-B. But before French grew the brand from a home kitchen to selling on Whole Foods Market shelves nationwide, the product went through several iterations and a rebrand—a difficult task for a small brand without much capital. The local shops they partnered with enabled them to iterate quickly.
"We were selling to mom-and-pop shops that allowed us to test new products," says French, who admits that what they really wanted to do with the juices just wasn't going to work. But early partnerships allowed them to use their stores as a test environment, which led them to that conclusion before they were in too deep. "We were able to demo the product, get consumer product first hand, and then if there was something that needed to be adjusted, we'd go back to our kitchen, adjust it, try again. We'd get it on shelf and see if it worked … if it didn't it wasn't a huge risk."
After many product and packaging iterations of both the juices and the protein drinks, French finalized the plant protein shakes. With a complete rebrand, the company changed its name to Koia, which stems from the Nicoya Peninsula in Costa Rica, a designated Blue Zone.
The Whole deal
Koia got its big break from the nearby regional office of Whole Foods Market, which allowed the brand to do a test in one or two stores to get sales data at the area's top selling stores. Once they had impressive data from that test, they were invited in to discuss expanding outside of Chicago, possibly regionally. "We didn't expect to get national so that was a huge surprise for us," French says. "But it also caused us to have to get our ducks in a row."
French was self-manufacturing up to that point, but Whole Foods required that the company work with a co-manufacturer in order to scale to hit every store. "We went from 40 to 400 stores overnight," she says. Koia became the most productive refrigerated protein brand in the natural channel within 18 months of inception.
Making moves
To make the deal a reality, French found a co-manufacturer to work with in Los Angeles. She packed up her stuff and bid farewell to Chicago because that was the necessary step it would take to get her product into Whole Foods Markets across the country. "They wanted to know that this product was stable, that we would have the capacity to scale and we would not have any out-of-stock issues," French says. And she understood where the retailer was coming from. "Being a very new brand, they were taking a risk, but they also saw the opportunity because it was one of the products that was at the forefront of the entire nut milk trend."
After a 3-month exclusive with Whole Foods, Koia expanded into Publix—another huge win for the brand. The brand found itself in a few regions of Target, in Walmart with its new keto line, and even doing a test run in 7-Eleven. "We're exploring a lot of different markets," French says. "With this product it's easy to understand and it's not intimidating, so I think there's a lot of opportunity to expand outside of natural, dominate conventional and maybe even explore C-store."
Paving the way
French is quick to give thanks to other brands that have helped to pave the way for Koia to find the success it has. "You're starting to see brands like Health Aid and Harmless Harvest start to enter the C-store chains … they've paved the way for us and I think we can continue to pave the way if we do well," she says. The brand is participating in a health initiative within 7-Eleven called "Sips and Snacks That love You Back," which she says is paving the way also by encouraging other convenience store chains to carry healthier products.
Despite the retail successes Koia has had, French concedes that the brand made a lot of mistakes on its journey. Now, mentorship is a focus for French so she can help other brands avoid the many headaches she endured. "I think the industry is one huge family. We're all working toward the same goal, and that's to create a healthier world with better products," she says. In that spirit, she reaches out and lets people know she's available as a resource when they need advice.
For French, it's about appreciating the help she received and now paying it forward. "We wouldn't be where we are today if we didn't have the mentors and people to wrap their arms around us and show us the correct paths," she says.
Subscribe and receive the latest updates on trends, data, events and more.
Join 57,000+ members of the natural products community.
You May Also Like
---