How Outer Aisle doubled its year-over-year sales growth during the pandemic
How Outer Aisle doubled its year-over-year sales growth during the pandemic
The cauliflower-focused brand is launching a broccoli line and adding a new facility following its exponential growth.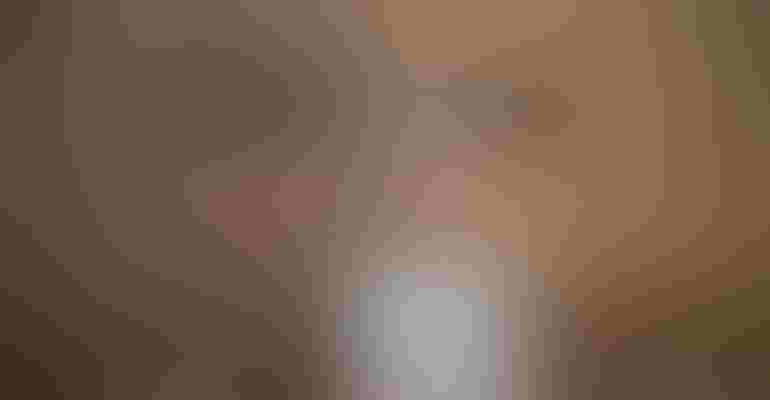 Not many companies can say they doubled their year-over-year sales growth in the middle of a pandemic. Jeanne David, the founder and CEO of Outer Aisle, a company known for its low-carb veggie-focused line-up of sandwich thins and pizza crusts, has seen a year unlike any other.
Over the course of the past year, Outer Aisle added more than 20 retailers—including Costco and Walmart—surging from 3,450 doors in 2020 to 6,356 doors in 2021.
After years of being known as a cauliflower-only brand, Outer Aisle is branching out with its Broccoli Sandwich Thins that will begin selling online on Dec. 13, 2021, and nationwide in Sprouts Farmers Market on Jan. 1, 2022. The explosion of growth has led to a 117,000-square foot production facility build-out in Kyle, Texas.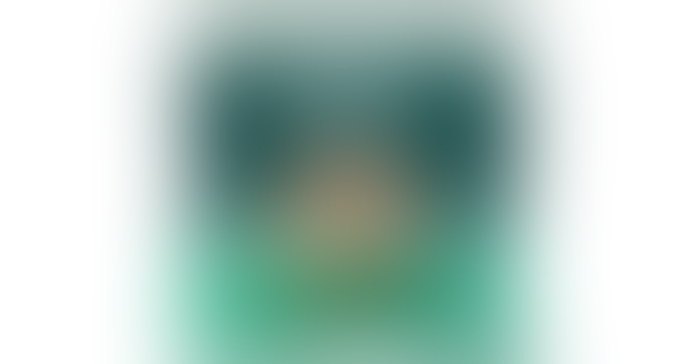 That's a drastic change from a year ago.
In 2020, Outer Aisle struggled to get meetings with grocery store buyers.
"It felt like nobody was in the store," David says. "We were in a big growth year but all of our new product pitches got postponed or delayed. We couldn't get the growth traction we had anticipated."
That changed in November and December last year. During a historically quiet period, Outer Aisle saw a "flurry of activity" as buyers began reaching out.
"When they realized the pandemic was more or less here to stay, they knew they needed new, innovative items to keep their customers happy and coming into their stores," David says. Another reason: With empty shelves, retailers wanted products from companies that weren't having fulfillment issues.
Sales skyrocketed in January, with Outer Aisle commanding a 235% year-over-year growth rate in the first quarter, David says.
"We ran through all of our inventory to meet that demand so quickly," David says. "We had to turn away business in April and May. We had to manage our POs and say, 'We can give you 75% of what you ordered.'"
With exploding growth, Outer Aisle, who self-manufacturers, quickly shifted to get production up and running more efficiently at its facility in Ventura, California.
"Even though you plan for growth, bottlenecks always pop up," David says. "It's like playing a game of 'whac-a-mole.'"
Here's what David learned. 
How did you manage skyrocketing demand?
Jeanne David: We had a big buildup of inventory but we had to make a tough decision. Ultimately, we decided to run through our inventory and sell it because demand was so high and then build-to-order. We decided to do that because we knew we were going to be faced with that one way or the other. We had to shut down our online business for a month and a half, mid-May through June.
How did you handle the manufacturing side of things?
JD: When we initially built in Ventura, California, we were a young company, only $4 million in revenue and this facility is set to run at $85-$90 million. So we've built out our manufacturing facility in phases, to do it strategically, to not to have the overhead and cost of ramping it up all at one time.
The facility there is 37,000 square feet and the square footage has never changed. What has changed is the amount of equipment. We're bringing in our third phase, so we'll be at max capacity for our manufacturing capabilities there in January. Then we'll optimize it and work on refining the bottom line without any more interruptions into our production lines.
How did you handle supply chain issues?
JD: We didn't have supply chain issues with our ingredients. But we did with our production facility improvements because we had trouble getting the computer chips in, which created delays on the manufacturing side.
We had to put a cap on the growth, to grow more smoothly than we would have naturally. We are going to grow 100% year-over-year but we've had to pace that because we could have grown more.
How did you explain to buyers and consumers that you were sold out?
JD: We overcommunicated. Operations would let sales know when we going to try and overproduce 200 cases. Our sales team used high touch management and communicated with the brokers ahead of time to let them know what it was going to be like over the next four weeks. They would relay the percentage of POs we could fulfill.  
For example, with Costco, we worked with them on a positive note, like, 'Hey, we can give you 500 cases a week.' We managed it across the board, so that we didn't cut off any one wholesaler or retailer.
What other strategies worked?
JD:  We had a bit of automation in July, an automatic flow wrapper, that helped free up more production space. It increased throughout by 33%.
We don't say too much because all of our production are trade secrets. That's why we produce our own. We don't let anybody into our production facility because we are really the only one who do what we do.
Why did you decide now was the time to open a production facility in Kyle, Texas?
JD: For distribution purposes, we needed redundancy and additional capacity. At the beginning of this year, when we saw our velocities increase to 235% during the first quarter over last year's first quarter. We knew we had to be very serious because it takes about 18 months to bring on a new plant, especially the size we're talking about.
We found a facility and future dated it to build out the offices next year. We're about 30 miles south of Austin, and we choose it because Austin is a great CPG Hub and if we want to hire talent we can pull from the community.
We currently transport everything out of California. Freight is crazy expensive. We'll be able to cut all of our shipping and transportation costs in half.
Why do you think you've seen such success?
JD: I think consumers are savvier than they have been in the past. They want low carb with vegetables, clean label, not the filler flours.
People are looking at ingredients and don't want to put anything in their mouth that's a chemical. If you can't read or pronounce it, your body can't digest it. When consumers find our product they are very faithful. And the low glycemic trend is never going to go away because of the diabetes epidemic.
What's next in the line-up for Outer Aisle?
JD: We don't have many SKUs. We're not going to ever just go out and make a bunch of SKUs since we are really lean, but we do need to innovate.
We're diverging from cauliflower. It's going to be a broccoli sandwich. And we always knew we going to be doing that, that's why we named ourselves Outer Aisle. We want to be the veggie base for the high carb substitutes.
What does it taste like?
JD: The texture is different. It's a hardier product. So it toasts more than the cauliflower sandwich. Because it's a different vegetable, we believe it's going to be additive to our line-up because it's delicious but in a completely different way than cauliflower.
What advice do you have for other CEOs, especially other female entrepreneurs?
JD:  Don't let obstacles stop you. Have a great network of executives you can talk to.
As you grow, it can be a bit lonelier with the number of female entrepreneurs in CPG. But find some that you can communicate with, so you have like-minded individuals to surround yourself.
I certainly can't go to a [traditional] cocktail party and talk about this. I started a little CEO group, a cocktail hour, we do once a month with a few other food and bev CEOs. It's very important, especially for women.
Editor's note: This interview has been edited for clarity and brevity.
Subscribe and receive the latest updates on trends, data, events and more.
Join 57,000+ members of the natural products community.
You May Also Like
---