Jay Shetty explores innovating with purpose in Expo East keynote
Jay Shetty explores innovating with purpose in Expo East keynote
This entrepreneur, mindfulness coach and best-selling author helps innovators balance technology with humanity. Read his story.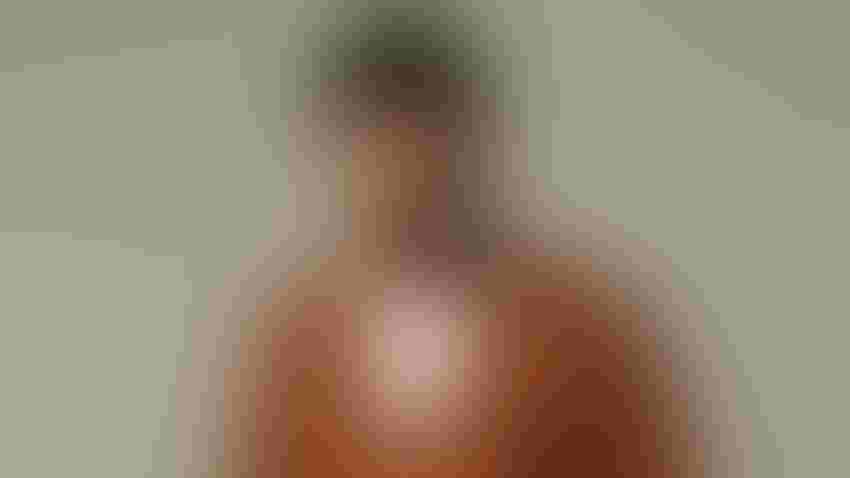 Without question, technology plays a critical role in the natural products industry, enhancing everything from new product development to brand building to environmentally responsible business practices.
While entrepreneurs absolutely should embrace high-tech innovations that facilitate their work and advance their goals, it's crucial that they not lose sight of their purpose along the way—or overlook the people in their orbit and beyond. 
As an entrepreneur, mindfulness coach, top podcaster and New York Times best-selling author, Jay Shetty helps innovators worldwide to find (and stick to) their purpose and balance technology with humanity. By doing so, he believes, entrepreneurs can help actualize a future rooted firmly in wellness. 
Shetty will share his insights, experience and vision with the Natural Products Expo East community though his keynote address on Saturday, Sept. 23 at 9 a.m. Throughout his talk, "Innovating with Purpose: A Conversation with Jay Shetty," he will draw on his own life learnings to inspire and motivate. These include both his life-changing stint as a monk and his more recent experience as co-founder of adaptogenic sparkling tea brand Juni.
We caught up with Shetty ahead of Expo East to learn more about his message for natural products innovators.  
You speak at all kinds of conferences and trade shows. What excites you about keynoting Natural Products Expo East?
Jay Shetty: I am so excited for this opportunity to contribute my ideas and engage in meaningful discussions with other leaders in the natural products industry. Expo East is the perfect platform to share my insights, expertise and knowledge with such a diverse audience.
Why is it important for innovators to identify their purpose and prioritize it throughout their entrepreneurial journey? 
JS: As entrepreneurs and innovators, our endeavors can be both thrilling and challenging. We constantly face uncertainties, take risks and encounter obstacles that test our resilience. It is pivotal for leaders to identify their purpose so it can serve as the compass that guides them through the highs and lows. Your purpose will continue to be the guiding principle that empowers you to face challenges with courage, make a meaningful impact and build a legacy worth cherishing.
What are some common inner roadblocks—restrictive mindsets, negative thought patterns, etc.—that can stymy entrepreneurs' development and achievements?
JS: There are many inner roadblocks that entrepreneurs encounter on their journey to success, from fear of failure to imposter syndrome and burnout.
Fear of failing. Many entrepreneurs are afraid of failing and making mistakes. This fear can paralyze one's decision-making and prevent them from taking necessary risks to grow and succeed. 

Imposter syndrome. Even the most successful entrepreneurs I know often struggle with imposter syndrome at times and the feeling that they don't deserve their achievements and will be exposed as frauds. 

Burnout. The passion for their work can lead entrepreneurs to overwork and neglect their well-being, which can ultimately lead to burnout and decreased productivity.
How can people struggling with these issues reframe or overcome them?
JS: To overcome these inner struggles, entrepreneurs must cultivate self-awareness, practice mindfulness and seek support from mentors and coaches. Developing a growth mindset, embracing failure as a learning opportunity and prioritizing self-care are essential for maintaining a healthy and successful entrepreneurial journey.
You talk about "balancing technology with humanity." What does this mean and why is it so important?
JS: Technology can be an incredible tool, especially when you use it purposely, rather than be used by it. Technology is great for instant communication, connection and reminders—letting someone know that you're missing them and thinking of them. It's so beautiful for a short, instant connection.
But when it comes to meaningful discussions, take them offline. When it comes to important discussions, debates and decisions for your life, take them offline. When it comes to those big stumbling block, challenging conversations—which we all have to have in life—take them offline because those are the ones that you need to have face-to-face in person.
But remember, you can also infuse your use of technology with compassion, with kindness, with empathy and love. You can be human through technology.
How can innovators navigate today's technology-driven, digital world while staying true to their values, passions and goals? 
JS: It requires a thoughtful and intentional approach for innovators to maintain their authenticity and purpose in this rapidly changing landscape. Entrepreneurs should start by clearly defining their core values and mission, which will then serve as a guiding compass when making decisions in this digital world. It is important to embrace technology and digital tools that align with your chosen goals; be selective in the platforms you use to ensure they are enhancing, not harming, your efforts. Technology should always serve the needs of your customers, and you need to keep their best interests at heart, ensuring that your innovations address their pain points and add value to their lives.
What is your vision for the future of wellness? How can entrepreneurs help shepherd that? 
JS: I think we will continue to see wellness encompass a more holistic view of health, considering physical, mental, emotional, social and environmental well-being. There has been a greater recognition in recent years of the mind-body connection and the impact of lifestyle choices on overall health. Entrepreneurs should ensure they are creating products and atmospheres within their teams that incorporate wellness practices like meditation, mindfulness and self-awareness to promote balance and harmony.
What is the best part of the work you do, and what motivates you to keep going?
JS: With the work I am doing, I know I am living my highest purpose. I get to help people find stillness, purpose, peace and clarity in their daily life, and that continues to fuel and inspire me.
One of the biggest things that motivates me is the quality of humility. Anyone who is humble but still super accomplished, super recognized, renowned, has status, and has every reason to not be humble if they don't want to, but they still choose to be humble because they value that humanity is connected—that we're all on the same level as humans—that humility is what wins my heart. So when I see that in a person, who could be arrogant or proud but displays humility, that inspires me so much. The values of gratitude and integrity inspire me. I could be inspired by anyone in the world as long as they are displaying and demonstrating these qualities and values.
Innovating with Purpose: A Conversation with Jay Shetty begins at 9 a.m. Saturday at the Innovation Experience Stage, Level 200, Hall A. The keynote will be livestreamed and available on demand via YouTube, as well.
Subscribe and receive the latest updates on trends, data, events and more.
Join 57,000+ members of the natural products community.
You May Also Like
---
Sep 20 - Sep 23, 2023
Natural Products Expo East is the East Coast's leading natural, organic and healthy products event.
Learn More