Julia Collins talks about selling Moonshot Snacks, what she'll do next
Julia Collins talks about selling Moonshot Snacks, what she'll do next
From building a climate-friendly food company to it becoming Patagonia's first acquisition in nearly 20 years, Moonshot Snacks' founder Julia Collins talks to New Hope about her commitment to climate and her plans for Planet FWD.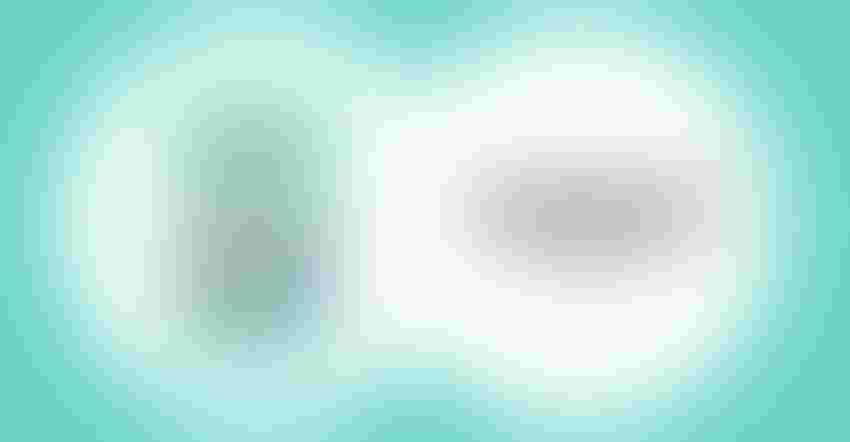 Big news hit the natural products industry as thousands gathered for Expo West 2023: Patagonia Provisions announced that it was acquiring Moonshot Snacks. New Hope Network reported on the news here, where you can read more about the partnership. This exciting acquisition brings together two regenerative and organic food leaders showing that the impact of responsible, sustainable business makes for a successful business.
"I'm so proud of the delicious crackers we've shared with the world, and I'm excited for all that's ahead for our industry!" says Moonshot's founder, Julia Collins. 
Collins also tells New Hope, "In tandem with Moonshot, I also founded Planet FWD, the leading climate management platform for consumer companies—where we help our customers measure and mitigate their climate impacts. I will continue to lead Planet FWD as CEO and founder, expanding my mission to grow the climate-friendly consumer movement." 
Regarding Collins' involvement with Moonshot going forward, she says, "I'm thrilled that [Planet FWD's] relationship with Moonshot and Patagonia Provisions will continue! Patagonia Provisions has partnered with us to measure their own climate impacts and continue to drive impact through their choices, and we're so proud to help them expand their climate impact. I'm excited to continue helping other consumer companies work towards their own climate action journeys, and I will proudly watch as the Patagonia Provisions team grows Moonshot."
Last year, Patagonia made historic headlines announcing that "Earth is our only shareholder." Patagonia has transferred all ownership to two new entities: Patagonia Purpose Trust and the Holdfast Collective. Every dollar not reinvested into Patagonia will be distributed as dividends to protect the planet. This acquisition of Moonshot Snacks marks Patagonia's first acquisition in nearly 20 years.
Moonshot Snacks creates crackers from regeneratively grown ingredients. The brand also represents Planet FWD's work in connecting farmers with brands that want to change the world through food. Collins founded Planet FWD and Moonshot to create a better world for her children.
"Julia is a force of nature," notes Paul Lightfoot, general manager of Patagonia Provisions. "With Moonshot, she built a business that succeeded with high-quality products with an industry-leading environmental impact."
So what is next for this pioneering leader in the regenerative and organic food space? Read on to hear what is next for Moonshot and Planet FWD from Collins.
What does the future of Planet FWD look like?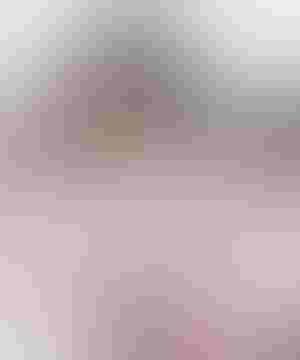 JC: It's an exciting time for us—Planet FWD is growing rapidly! Our team is growing every month, as we expedite our ability to help food and beverage companies measure their climate impacts and get on a path to meaningful emissions reductions. 
Today we're supporting over 50 companies to reach their climate goals, including Blue Apron, Clif Bar, Meati and Just Salad. 
In the next few years, we'll further grow our team to support more and more businesses in achieving value chain emissions reductions as we look to align our entire ecosystem with Paris Climate Goals. 
When did you start thinking about selling Moonshot, and why? 
JC: We weren't pursuing an acquisition, this opportunity came up organically as we developed a relationship with the Patagonia Provisions team. Initially, Patagonia Provisions approached Planet FWD about our climate management capabilities, and the conversation grew as their team fell in love with the vision and mission we built and embodied at Moonshot. 
We were acutely aware of the impact we could scale more effectively with Patagonia Provisions as a partner and decided to pursue that impact. 
You talked about Moonshot now belonging to the Earth (because of Patagonia's recent move). What specifically about that attracted you to Patagonia Provisions? 
JC: I created Moonshot with the express purpose of building a food brand that was as good for the Earth as it was for us. We designed Moonshot with the planet in mind at every step of the way, thinking through our impacts with each decision we made from our ingredients to our supply chain to our packaging and everything in between. 
When we launched in 2020 as the first climate-friendly snack brand, I could only dream that one day Moonshot would belong to the place it was built to serve, Planet Earth. With Patagonia Provisions, we made that dream come true. 
What are you most proud of accomplishing with Moonshot? 
JC: There are too many accomplishments to count! I'm particularly proud of how we've grown the climate-friendly food movement. When we began, just a few brands were transparently talking about how they were good for the environment, even fewer were talking about their regenerative practices or publishing the results of their carbon footprint analysis annually. Today, the number of brands communicating their planetary impact with their customers has dramatically increased. In fact, according to a 2023 joint report from NielsenIQ + McKinsey, products making ESG-related claims averaged 28% cumulative sales growth over the past 5-year period versus 20% for products that made no such claim.
At Expo West, you couldn't walk a single aisle in the new products exhibition hall without hearing about regenerative agriculture. And today climate-related claims can be seen on more food packaging all across the country. 
When I built Moonshot, I always had this bigger vision for a climate-friendly food movement in mind, where it was easy for consumers to support brands that were prioritizing the planet, and with every day, that vision gets closer to reality. 
I'd also be remiss if I didn't mention how proud I am of the Moonshot team and all those who helped bring this brand to life. It's been an incredible journey and I'm honored to have delivered on the Moonshot mission alongside so many amazing people. 
What advice do you have for other companies that have sustainability missions?
JC: Make sure you tell the story. Doing the work to truly be sustainable and make choices that are good for the planet has never been more important. And we need to bring everyone along with us on the journey. So invite your consumers in, talk about it with your retailers and suppliers, see what other levers you can pull to expand your impact and get more people involved. The more we tell the story, the more change we can inspire.
You have talked about how your children inspired you to start Moonshot; what effect did they have in making decisions about the company?
JC: After giving birth to my son, Mosi, who is now 5, I went from being concerned about climate change to being absolutely obsessed with doing everything that I could to educate myself and take action.
I always thought of myself as a climate-conscious person, but when I brought this tiny human into the world, I began rethinking everything in my life, including my relationship with the planet my son would be inheriting. 
With more than a third of global GHG emissions that come from land use and food systems, and given my background in reimagining food systems, it seemed like the best place for me to start. My work at Planet FWD and Moonshot really builds on this. Protecting our planet for my tiny humans and all people is the lens through which I make decisions. I firmly believe that if you want to change the world, change food. At Planet FWD, that's what we're doing.
Subscribe and receive the latest updates on trends, data, events and more.
Join 57,000+ members of the natural products community.
You May Also Like
---