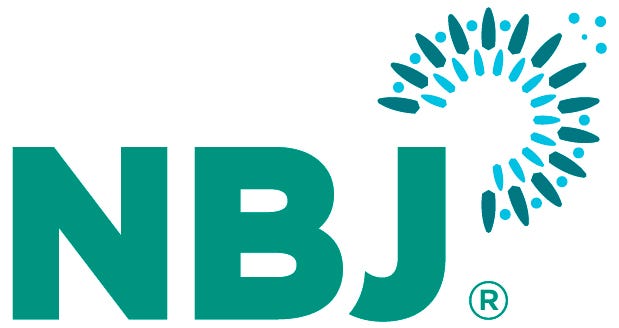 Made in the USA labels can lead to made in the USA Lawsuits
Made in the USA labels can lead to made in the USA Lawsuits
Makers of supplements, health foods or nutritional products that boast "Made in the USA" on their packages, ads or websites, should gird their collective loins against potential lawsuits.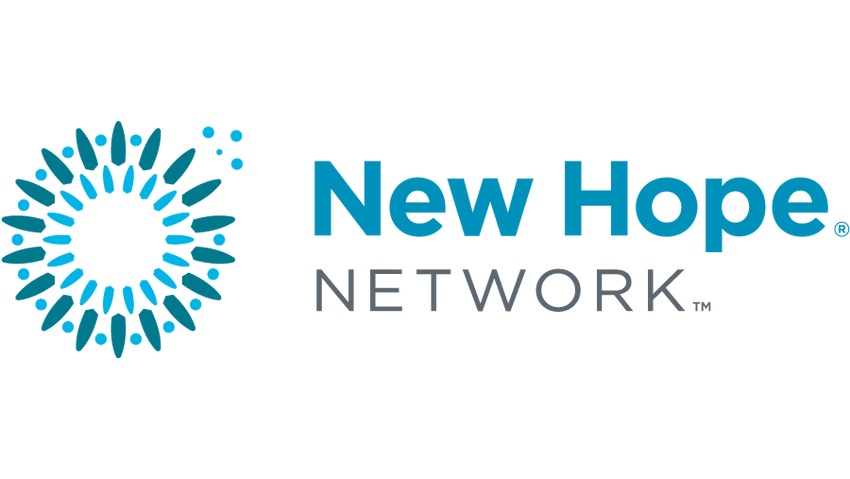 Makers of supplements, health foods or nutritional products that boast "Made in the USA" on their packages, ads or websites, should gird their collective loins against potential lawsuits.
That's the recommendation of legal experts who warn that a cottage industry is ready to challenge those patriotic pronouncements in court. Numerous lawsuits have been filed against companies in the apparel, dog food, and manufacturing industry for allegedly failing the "Made in America" standard.
While the supplement/nutrition industry has, thus far, largely avoided class-action claims for "Made in The USA" labels, experts warn that it's just a matter of time before someone puts a supplement or food/nutrition company's "Made in the USA" proclamation under a legal microscope.
"There is an active plaintiffs bar looking for anything to scrutinize. I am certain they are scrutinizing Made in the USA claims for supplements," warned David Biderman, an attorney who defends companies against such actions. "They (plaintiff attorneys) will work to trace the underlying ingredients in supplements. A lot of those ingredients can't grow in the USA, so you have to be careful if you make that claim, because the plaintiffs bar will look for that and sue over it."
The Federal Trade Commission is the regulatory arm that makes sure foods, supplements and an array of products with a "Made in the USA" label are indeed made in the USA. To be classified as "Made in the USA," a product must be "all or virtually all" made in America. According to the FTC, "all or virtually all" means that all significant parts and processing that go into the product must be of U.S. origin. That is, the product should contain no—or negligible—foreign content for complying with what is referred to as the "all or virtually all" standard.
The standard was set to protect food producers, supplement makers and other companies from unfair competition and to guarantee that consumers who buy American get what they expect.
"Patriotism sells," said Bonnie Patten, Executive Director with Truth in Advertising (TINA.org.) a nonprofit that works to protect consumers from false advertising and deceptive marketing. "It is economically advantageous to market your product as made in the USA. Studies have shown that consumers are drawn to those products and will pay more for them. So to protect honest businesses, they implemented a law to ensure that everyone plays by the same ground rules."
TINA.org has taken action against several major companies for violating the letter of the law. The nonprofit forced Walmart to change the labeling on some products sold on the retail giant's website.
Patten said, that a random survey of items on the Walmart.com site found blatant labeling errors. When the items were obtained and examined, Patten said some samples were actually made in German and China. When notified, Walmart blamed the problem on a coding error, according to Patten, who then reported the findings to FTC.
"Our first step when we do these investigations is to go directly to the company and try and resolve it right then and there without getting anyone else involved," Patten said.
As of now, it is a bit unclear if Walmart has completely complied. Patten said her organization has sent a new letter to the FTC letting the government agency know that, "Walmart has not cleaned up its act," Patten said.
"Walmart assured the agency (FTC) that it had scrubbed U.S.-origin representations from its site," TINA.org stated on its website. "But TINA.org, whose own investigation prompted the federal probe, has found that the company lied to the FTC and continues to deceive consumers. Worse, the world's largest retailer is trying to cover its tracks with an inconspicuous "Manufactured in the USA" disclaimer that is legally ineffective.
Efforts to obtain comment from Walmart went unanswered.
"People can buy things on Walmart's website because they think they are made in the USA," Patten said. "And that is not really the case. So (now) another business that plays by the rules is being harmed."
This past summer, an Illinois couple brought a class-action case against Wal-Mart Stores Inc., alleging the company falsely labels imported items as being made in the United States. The plaintiffs alleged that the retail giant deceived customers by labeling products as "Made in the USA," "Assembled In the USA," or "Origin of Components USA" when they are actually imported.
Walmart is hardly the only company to allegedly violate the FTC rule. In fact, numerous companies, from animal food giants, to apparel chains to the maker of basketball hoops, have faced costly lawsuits, because portions—in some cases very small portions—of their products contain materials not made in America.
In November, A California dog owner filed a putative statewide class action against Tyson Foods for allegedly intentionally mislabeling pet foods and treats made with ingredients sourced in foreign countries as "Made in the USA." The complaint alleges that a customer bought Tyson's Nudges brand grain-free dog treats under the wrongful assumption that they were made in the United States from American ingredients because of an American flag and a "Made in USA" label displayed on the packaging.  The suit claims that the dog treats contain tapioca starch made from cassava root, which requires tropical conditions and cannot be commercially grown in the U.S, according to the suit.
If such claims are brought against dog food products, it is not hard to believe similar actions might someday be filed against food and nutrition products for humans. But such accusations are not limited to foods. In fact, several Los Angeles denim makers have been hit with class-action lawsuits and legal letters challenging the accuracy of their labels because most of their raw materials are imported from Europe or Asia even though the jeans are sewn in California.
A company in Utah that makes basketball hoops paid out hundreds of thousands of dollars to settle a "Made in the USA" claim because some bolts used in the product came from China.
Whether "Made in the USA" label legal claims are legit or frivolous depends on whether one is a defendant or a plaintiff.
Stephen Gardner, a food industry attorney and past director of litigation for the Washington, D.C.-based advocacy group, Center for Science and Public Interest, called the alleged deceptive labeling "morally wrong."
"In the food area, because of e-coli in other countries, consumers might want to buy American for safety reason, or to support American workers," Gardner said. "That's why this is ripping off honest companies and consumers. It is wrong. And illegal."
While most of the false labeling claims are currently limited to the makers of clothing and hardware goods, Gardner said the issue could hit supplement makers. "There are many players in the supplement business that are fine and honest and consumers have a right to buy this, but this (false labeling) is something that the bottom feeders in the industry could do."
Washington, D.C.-based attorney Todd Harrison, an expert in legal issues related to the FDA and FTC requirements, recommended supplement companies simply change their labels from "Made in the USA" to a more qualified claim such as "Made in the USA from globally-sourced ingredients."
"For the supplement industry, almost all ingredients are sourced overseas. While products might be made in the United States, parts are globally sourced," he said.
He warned that some attorneys see false labeling claims as a cash cow. He said it is common for companies to pay out tens or hundreds of thousands of dollars to settle such legal issues.
Qualifying the label by adding a globally-sourced ingredients can put most of those worries to rest.
"Is it worth paying $15,000 to $100,000 to make a case go away because you made this claim? I think companies must do a better risk analysis," Harrison said. "Are these companies really getting marketing value out of the USA claim? Just qualify it and then you will make it a harder case, because you already inform people that not everything is from the USA."
Lawsuits and arguments over "Made in USA" claims has become an issue for those in the nutritional food and supplement industry, said Steve Mister, President and CEO of The Council for Responsible Nutrition, the country's leading trade association for dietary supplement and functional food manufacturers and ingredient suppliers.
"Our members are concerned about this," Mister said. "All it takes is one reporter to write a story, and boy you will suffer a huge loss of credibility to the consumer."
Mister's advice to anyone in the food, or supplement industry is simple: "If you want to maintain trust with customers, be honest with where the product is made," he said.
One company that takes the locally produced and "Made in USA" approach to heart is Gaia Herbs Inc., which offers nearly 200 organic herbal supplements made in the USA.
The company can make the claim because it is located in a region of North Carolina that offers ideal climate for growing all the materials needed to avoid any such scrutiny.
"We are located in one of the most bio diverse region of the country," said Todd King, Giaia Herbs' VP of Marketing. "It is so bio diverse that 80 percent of the species we use can grow here."
The company highlights their growing and processing methods on the company's website.
"We show where all our products come from, how we process them and what testing we do," King said. "It is about vertical integration from seed to shelf. We store the seeds, grow the plant, process the plant and manufacture the product. That is very rare. It would be like a car company that makes everything from the plastic to the tires. That's super rare.
Subscribe and receive the latest updates on trends, data, events and more.
Join 57,000+ members of the natural products community.
You May Also Like
---