Monitor: Retailers battle inflation with higher prices, lower margins
Monitor: Retailers battle inflation with higher prices, lower margins
Different natural products retailers face inflation in different ways, according to new research. Brands could benefit from knowing these strategies.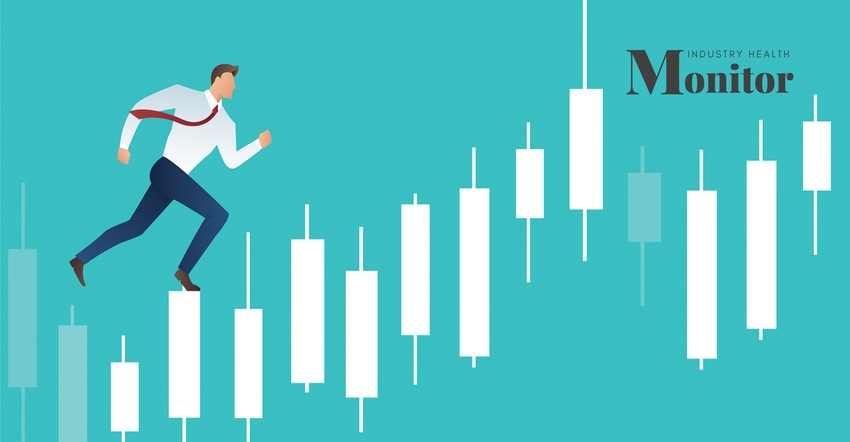 From the consumers' side of the equation, it seems obvious that inflation is far from a one-size-plagues-all proposition: A single mom, for instance, faces a very different situation than a retired couple—but different types of natural product retailers are also seeing different impacts from rising prices.
 And responding in different ways.
For natural products brands, those differences paint an interesting picture of how demand and supply meet in the checkout aisle.
The research in Natural Food Merchandiser's Market Overview Report (coming in July) reveals that supplements stores are giving up margin, but are less likely to be raising prices as either smaller health food stores or large natural products stores on the scale of Sprouts Farmers Market or Whole Foods Market.  At the same time, supplement stores are more likely than either to be changing suppliers to cope with price pressures.
Meanwhile, supplement stores are far less likely to increase employee wages.
All of this could be a reminder that whatever the health benefits might be, supplements are still a "nice to have" that falls behind food's "must have" status. People are not going to stop eating, but both supplement brands and supplement stores need to be careful about how fast and how high they raise prices—something reflected in that lower margin finding. The willingness to change suppliers also reflects research in the Nutrition Business Journal's Supplement Market Economy Update Special Report, which found that consumers concerned about rising prices said they were liable to trade down to value-priced and store brands. 
Retailers focused on food are dealing with a different set of challenges. Prices are obviously up in conventional grocery stores as well and some observers have reasoned that inflation-driven price jumps are actually smaller in natural than they might be in conventional. Shoppers in the natural channel perhaps are better tolerating such increases, as well. In New Hope Network research last year, consumers were less likely to say they would spend less on natural and organic food than on many other categories.
What this means for the natural products industry obviously varies by the category. Supplements are facing a particularly tough time, both because of inflation and a post-pandemic adjustment in demand. Put simply, people who overbought during the pandemic are looking at full medicine cabinets, unconvinced that they need to restock and likely worried about money when they do.
Food can stack up in the pantry too, but it's a different dynamic than what we see for supplements. Nobody raids the medicine cabinet for a midnight stack.
NBJ predicts a return to more stable growth for supplements over the next several years, but that doesn't necessarily mean good things for supplement stores. With consumers hunting for bargains, mass market is the clear winner for growth in the brick-and-mortar world right now, according to NBJ's Supplement Business Report and a deep-dive NBJ Sales Channel Report.
While inflation is easing from mid-2022, the inflation story is far from over. Anxiety around economic uncertainty hasn't calmed down, either. Whatever comes from either factor, we expect the impact on retailers will vary at least as much as seems evident in the new survey.
Subscribe and receive the latest updates on trends, data, events and more.
Join 57,000+ members of the natural products community.
You May Also Like
---