Moving the needle on climate starts with policy engagement
Moving the needle on climate starts with policy engagement
Niskanen Center's Jerry Taylor and ASBC's Hammad Atassi join Katherine DiMatteo for a discussion on how businesses can be a powerful voice in climate policy change.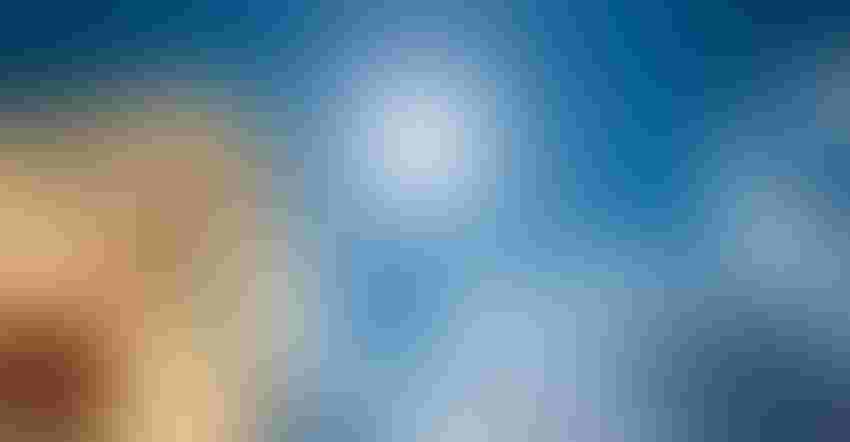 "Policy change does not happen through shots of lightning. It happens through sustained and focused engagement that often takes years if not decades to see through. It can look like nothing is moving for an eternity, but when things move they move fast.

—Jerry Taylor, Niskanen Center
Part 1: Key engagement and policy changes
Highlights:
Where should the natural organic products industry place its focus, where would the industry's energies be best used?

Hammad: The natural products industry needs to be engaged in local, state and federal policy because there are important stakeholders at all levels. The tangible momentum is being seen at the state level, but engagement at the federal level needs to continue.

Jerry: Engagement at the state and local initiatives are helpful if they can push federal policy response. The reality is that when windows of opportunity open up, we need to be ready and have a strategy for policy change. Policy change takes sustained and focused engagement over time.

What is ASBC doing to focus on the federal level, what are the key policy changes?

Hammad: Carbon pricing policy is a very effective place where businesses can commit to lowering carbon and encourage renewable energy job growth.

Jerry: People who use fossil fuels do not pay the full cost of production and damages to third parties. With carbon pricing, we want to make sure that fossil fuel production reflects the total cost including social costs of carbon from pollution. Carbon pricing is the quickest solution, but it is a heavy political lift.
-----
Part 2: Carbon pricing and the power of business owners
Highlights:
Is there any real conversation about carbon pricing with bills and legislation?

Jerry: There have been a dozen bills, a couple introduced by Republicans. The Republican party is having more constructive conversations on climate. It is a low salience issue when it comes to voters.

Hammad:  A huge percentage of natural products are no longer an outlier in the consumer universe and we have political power when it comes to communicating our values and the values of our consumers.

If I'm a small business owner, what steps do I take to make my voice heard?

Hammad: Policy engagement can mean setting up community roundtable events, writing op-eds and working on regional coalitions. The key is to find a policy shop that you are aligned with and make it clear what your core concerns are and let them help you come up with a strategy.

Jerry: As small business owners, you have the hearts and minds of Republicans. You have more credibility and a more powerful voice than any other constituents. Take a position and make your voice known within your trade associations. As long as every major trade association is opposed to climate action, that is what Republicans are going to refer to in making policy decisions.

Hammad: One of the first steps is to join a coalition, such as Climate Collaborative and OSC2. As a coalition, you can make your voice more powerful.
-----
Part 3: Taking action now
Highlights:
What can people do in the short term to make a difference in climate policy?

Hammad: Ramping up educational platforms and creating messaging on the importance of voting in the upcoming elections is the number one thing to do in the next two months.

How do we approach one of the biggest arguments among climate skeptics—that India and China are the major polluters, so why does the United States need to change?

Jerry: With every incremental increase of CO2 in the atmosphere, the risk goes up. Even if the United States has a modest decrease in global concentrations, that still has climate benefits. China is the most aggressive actor on the climate action stage and India is adopting solar and renewables at the fastest rates second to China.

How do we get the message out there?

Jerry: The reality is that the fastest way to change Republican viewpoints is to keep winning on the science front. While it's harder to talk to Republicans about climate science, if you can change the minds of Republican representatives, you can make a bigger difference.
This session—How Do We Move the Needle on Climate?—was recorded at Natural Products Expo East 2018. 
Subscribe and receive the latest updates on trends, data, events and more.
Join 57,000+ members of the natural products community.
You May Also Like
---