Natural bandage brand expanding quickly a year after market launch marked by NEXTY
Natural bandage brand expanding quickly a year after market launch marked by NEXTY
The NEXTY Awards helped catapult Patch into the U.S. market by garnering the brand instant credibility.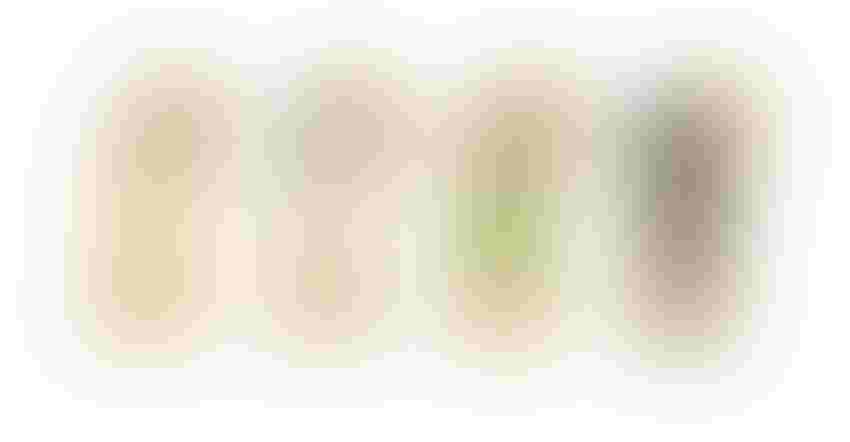 When Nutricare won a NEXTY for its Patch Bamboo natural bandage last year, it was especially notable because Natural Products Expo West also marked the brand's debut in the U.S. market. Nearly a year later, we talked with the company's president for North America, Hammad Atassi, about the company's trajectory since the award and what's coming up for the fast-growing brand. 
Tell us a little about Patch—and why band-aids?
Hammad Atassi: Patch is the first product range developed and launched by Nutricare Holdings. It's the world's first completely irritant-free, all-natural bandage offering made out of bamboo. It's all-natural fiber, there's no latex, no silicone, no iodine, no parabens. The entire offering is fully compostable.
One out of four people have some sort of sensitivity, so we were addressing that major need—and as we were creating the product, we wanted to make sure it aligned with our commitment to sustainability. We feel we can bring our innovation and our solution to the one-in-four people who have basically given up on store-bought wound care.
We launched Patch in North America at Expo West 2019, and we won the NEXTY so it was pretty massive. We knew we had a really unique and innovative product—it had been launched in Australia and a few markets prior—but in North America and the U.S. in particular, our major market launch, the response was out of this world. And adding the NEXTY win early on in our development was hugely beneficial for the brand. It's instant credibility. Particularly in the natural space, but really in every channel.
Can you describe your growth trajectory?
HA: It's been phenomenal across channel. We're in about 3,200 CVS stores; that was our first major launch. We've had great success in natural, with leading banners from Natural Grocers, NCG, PCC. Sprouts has just committed to a full chain launch in 2020. We've been offered in KeHE and UNFI nationally. Natural has been very receptive, and conventional grocery also—we're chainwide at Wegmans, Albertsons/Safeway, and have several Kroger divisions for 2020. And mass market, we have commitments in 2020 with Target, and for 6,000 locations with Walgreens.
We also launched a full brand store on Amazon, and created and launched a fully compliant bilingual range for Canada. We received just as impressive a launch in Canada, which we launched at CHFA in September.
We've only been around for a couple years, but we made a point to become a certified B Corp, and we've been honored as one of the top 10% B Corps worldwide.
Do you have any new product launches coming up?
HA: We're going to be expanding the Patch offering to include different formats and sizing. And there are other types of infusions we can add to the Patch line. Three of our offerings have efficacious oils infused into the gauze: coconut oil, activated charcoal and aloe vera. The fourth SKU is the natural patch, the only one that doesn't have an infusion in the gauze.
We're also launching the world's first organic, bamboo fully compostable sporting tape. That will be our next major launch, in the later part of 2020. There are also ointments, balms and other things [we might explore], but that's down the road as we expand our first-aid full shelf solution.
Who's your core consumer?
HA: I say the two Es. Efficacy: we're offering an efficacious solution for people with sensitivities.
And the eco: people across categories that want to align with their value system. Did you know that bandages are a massive contributor to single-use plastic waste? There's never been an offering that addresses that. With the current adhesive bandage, [when lined up, they] can go around the earth 102 times per annum. So it's a massive amount of waste that we're addressing, but we're a class 1 medical device. We have to work and provide the care first and foremost, and then fill the other attributes that people just want to align with.
Given the industry's ongoing struggle with packaging, do you plan on sharing any of the materials or development processes with other companies to help the quest for compostable packaging along?
HA: The fully sustainable adhesive, that's patented IP and is something that does differentiate us in the marketplace. Right now, it is very closely held because we feel that sets us apart from a competitive standpoint.
The packaging was just creative and on-point from a branding perspective—that's not anything that we own per se. It's just cardboard printed with natural dyes.
The outer layers of the strips themselves, that's compostable rice paper. We just experimented—our first incarnation was biodegradable, but we kept striving and came up with the fully compostable version. Collaborating [with those materials], we're very open to. We're part of the Climate Collaborative. We're very open to packaging coalitions, sharing best practices, etc. What we're trying to do is use Patch, just like a lot of natural products companies, as a source for good, for social and environmental impact.
Subscribe and receive the latest updates on trends, data, events and more.
Join 57,000+ members of the natural products community.
You May Also Like
---