Navigating integrity in the natural products CPG industry
Navigating integrity in the natural products CPG industry
With more natural products on shelves than ever, the conversation around transparency is critical. Learn about the standards and initiatives that will help steward a responsible CPG industry.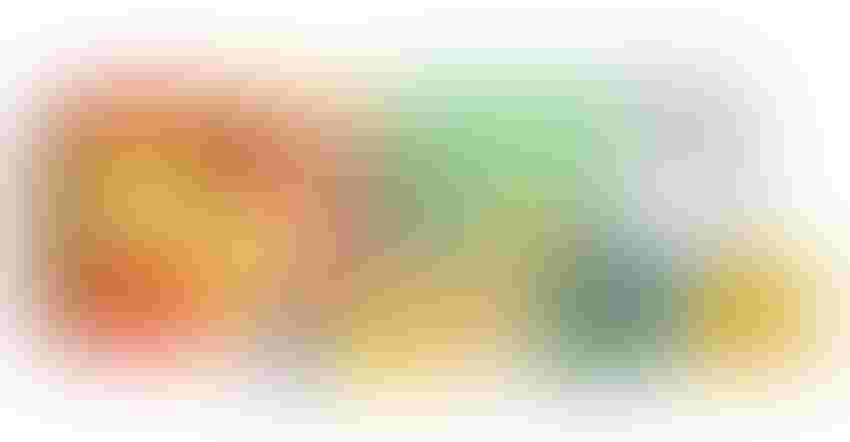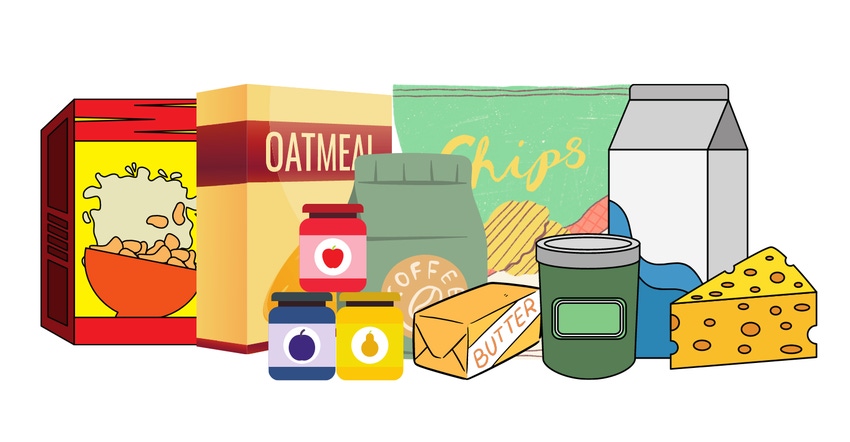 Those who know New Hope Network know that we love to help natural product companies tell their stories. To share their mission and goals, aspirations and achievements—stories that imply high standards. After all, good intentions are important, but it's our shared vision and commitment to integrity and transparency that make them real and relevant. 
With more natural products on the shelves than ever before, and some new product innovation fueled by disruption and reinvention, the conversation around transparency is more important than ever. Who sets the standards, selects the vocabulary and validates the integrity of claims? What paths should we embrace to feed a growing population sustainably? And how can we help foster that dialogue? 
For more than 30 years, these questions have been major drivers at New Hope Network. We've strived to be the optimal place for natural brands to launch. And we've taken our role as show host and industry steward with a deep sense of responsibility, curiosity, and openness to new ideas—bringing reliable products, content, and education to both brands and buyers. 
Standards and transparency
Along the way, we developed a standards program. Starting with sweeteners and high fructose corn syrup, we also examined colors, flavors and partially hydrogenated oils. Tracking alongside the FDA and other regulatory and research organizations, we chose to prohibit products with certain ingredients from exhibiting at Expo. We could do that because those ingredients stood out on the product label when they came through our door.
Recently, some have called on New Hope to adopt a similar approach to GMOs, especially new products that may not contain GMOs but are derived from modified organisms. These are newer applications of GMO technologies, and unlike artificial flavors or hydrogenated oils, information about these new technologies is rarely found on a product label. The reality is that GMOs are very prevalent in our food supply: The ingredients allulose, Reb-M and rennet often are made using GMO technologies and it's often difficult, sometimes impossible, to identify how specific ingredients are made based on a product label. 
Attendees come to Natural Products Expo with different expectations. Some seek solutions from biotechnology and many others are looking for products they believe are "truly" natural. We want every attendee to have confidence they can easily find and recognize products made the way they want. We're taking steps to help make that a reality. As a marketplace in an industry long known for independent thinking, we're reluctant to simply preclude or disengage from ideas that have the power to transform the food industry. We also recognize that by doing so, we could inadvertently admit businesses that choose not to be transparent while excluding those who are, thus building a disincentive for transparency and a false sense of security for attendees looking for non-GMO products. 
We are also not a certifier ourselves, and while we could require certification for admission, that makes it even more challenging for young natural start-ups who've traditionally been the lifeblood of this industry. We want to help passionate, mission-oriented brands get into the marketplace as start-ups and improve their sourcing, processing and impact as they scale. 
The solution we're able to offer, we think, is to encourage and facilitate transparency so that members of our community can make informed choices based on their own priorities. Natural Products Expo is more than a place to launch businesses; it is, and should continue to be, a source of truth for those aspiring for change and a community for people who care deeply about health and who have worked hard to create an ecosystem that reliably provides it.
We recognize that achieving transparency and integrity can be challenging, and respect that this community wants more. We do, too. That's why you'll see an expansion of our Standards program, candid and thought-provoking content, and research that drives it. Yes, it's about brand story and ingredients, but it's also about how a product is made and the impact it has on people and planet. At Expo West, we'll introduce Beacon Discovery, a new platform built to help.
Less searching, more finding
Beacon Discovery matches vetted products with retailers and buyers, allowing them to swiftly identify products that meet their ingredient standards. Buyers can search by ingredient templates, distribution area, certifications and over 100 different attributes to find products that meet their standards and values. And increasingly, this platform will help bring transparency about how a product is made. Beginning at Expo East, this will make it easier to navigate the many booths at Expo; even better, new products will be available on Beacon anytime, anywhere, throughout the year. 
Buyers have to answer tough questions: If it's regenerative, does it also need to be organic? Is local and conventional better than organic and imported? Is nutritional value a higher priority than sustainability, or the opposite? What about price and accessibility: Is achieving these objectives at affordable costs the priority? These are mission-driven choices that reflect retailer, buyer and consumer priorities. Our desire and intention is to create an ecosystem that offers brands and buyers the transparency and tools they need to make the right decisions for themselves. 
Expanding standards to all Expo exhibitors
In years past, our teams only reviewed products submitted by new applicants to Expo, with returning exhibitors receiving feedback after an on-site audit that occurred at events. Three quarters of non-compliance, however, involved new products launched by returning exhibitors. Starting with Expo East 2023, we will begin reviewing all products before the show. This is a win for everyone, ensuring that every product at our events benefits from a review before it arrives in Anaheim or Philadelphia—giving attendees product visibility well in advance of events and building our community's confidence in the products exhibited at Expo.
As part of our show application, we've begun asking how products are made. Product labels alone don't tell the whole story, for buyer or brand. We want to help brands provide greater transparency, to emphasize the care they take formulating and manufacturing their products, and help make their voices heard. We want buyers to appreciate the nuances, see through the rhetoric, and be presented with accurate, honest language that makes it easier to weigh options that matter to them. Making this happen is challenging, but we are consistently working to improve what we can offer and learning as we go. 
Standards at Expo: Did you know?
Before exhibitors may participate in Expo they must submit an application. We review product labeling, marketing and certifications to determine their eligibility to exhibit. Typically, we see more than 30,000 products every year, review more than 1,500 new exhibitor applications, and conduct over 4,000 on-site reviews. 
On average, 38% of new exhibitor applications are approved as is; after working closely with us to make revisions, about 82% are ultimately approved. After all, our purpose is not to keep brands out of Expo, but to alert them when something is amiss so they can bring it into compliance, thereby fostering growth, supporting industry self-regulation and building buyer confidence.
Beyond ingredient standards
Our standards aren't just about ingredients. We also expect products will comply with federal labeling regulations. Because many of our brands are new to the space, their product labels often don't comply when we first see them. Our standards team identifies those problems—and offers solutions. We have a regulatory consulting service on staff that's both affordable and convenient to help those brands easily bring product labeling into compliance. This spring, we'll introduce Market Ready Verified, a way for those brands to make buyers aware of the regulatory work they've done to be truly market ready.
The next evolution
These products and programs—Beacon Discovery, our expanded standards program and new MarketReady Verified program—are all ways New Hope is investing in integrity and transparency.  We don't purport to know all the right answers, but we'd like to be the place where our community can find them. That's why we introduced a set of transparency questions for understanding a product's sourcing story and sustainability IQ, and are encouraging our community to inquire about how products are made, and especially to celebrate those that align with buyer priorities and mission.
If our purpose here at New Hope Network is to cultivate a prosperous, high-integrity CPG and retail ecosystem, and to create health, joy and justice for all people while regenerating the planet, we have a lot of work to do. That's why we're leveraging the expertise of data-driven technologies like SPINS to power Beacon Discovery, and providing ESG impact estimates from HowGood (the world's largest sustainable ingredient database) to every single brand on Beacon Discovery, and combining these with our own internal integrity programs and insight. We believe, ultimately, that consumers will judge natural products by long-term sustainability standards—their ability to protect the planet—and equity—their ability to provide nutritious food to a growing population. Even if we don't always agree on how to achieve it, we believe this community is, most assuredly, the one to lead it.
Subscribe and receive the latest updates on trends, data, events and more.
Join 57,000+ members of the natural products community.
You May Also Like
---
Sep 20 - Sep 23, 2023
Natural Products Expo East is the East Coast's leading natural, organic and healthy products event.
Learn More