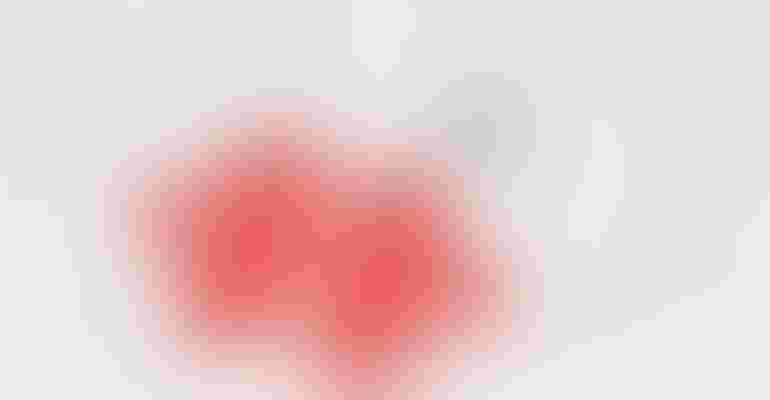 In Philadelphia, just a few blocks from where the Founding Fathers signed the United States Constitution in 1787, Natural Products Expo East attendees will sign a new kind of bill of rights when they enter the trade show.
It's an agreement to uphold a level of conduct that includes treating people with "mutual dignity and respect, regardless of race, gender, religion, political opinion, ability, sexual orientation, marital status, or age,"—part of New Hope Network's initiative to ensure the rights of all people at the company's events to feel safe and respected.
"In the days following Natural Products Expo West 2022, the team at New Hope Network was disheartened and disappointed to learn of the sexual harassment that several women reported experiencing while in Anaheim," says Kim Shaw, show director at New Hope Network. The company immediately began exploring what it could do to prevent harassment of all types, working with conference industry, safety and inclusion consultants. They created a slate of policy and operational changes that will be implemented at the Philadelphia trade show.
"We feel as though we can play a role in the shift that needs to occur around behavior and actions at gatherings and events and these are steps we feel we can take to move the natural products community—and the events industry at large—in the right direction," Shaw says.
New Hope Network training staff ahead of Expo
All New Hope Network staff will undergo sexual harassment training before arriving in Philadelphia. Colorado nonprofit Moving to End Sexual Assault (MESA) will facilitate the training. The session will cover "the different forms sexual violence takes so that we can better identify situations where there is a risk of it," Shaw says. "We'll also learn some tools about what to do when we experience or witness something happening, including specific processes and resources that will be available to us onsite." MESA will also discuss ways employees can support survivors in case someone reports an incident of violence.
In addition, New Hope Network has created an Equality, Trustworthy, Humanity, Open-Hearted, Safety (ETHOS) statement that has been and will continue to be widely circulated to clarify on-site expectations. 
All attendees and exhibitors are encouraged to participate in "Embracing a New Way of Doing Business," a Natural Products Business School session that challenges people to think differently about the tradeshow experience. (Conversation starts at 49:00, the third mark.) "There are a wide range of questions we hope to explore," says David Levine, co-founder and president of the American Sustainable Business Network, an organization that partners with the business and investor community to support an equitable, regenerative and just economy that benefits all people and the planet. "Questions include: 'What is one tradeshow norm you would like to challenge?' and 'How and why should brands follow suit?'" he says.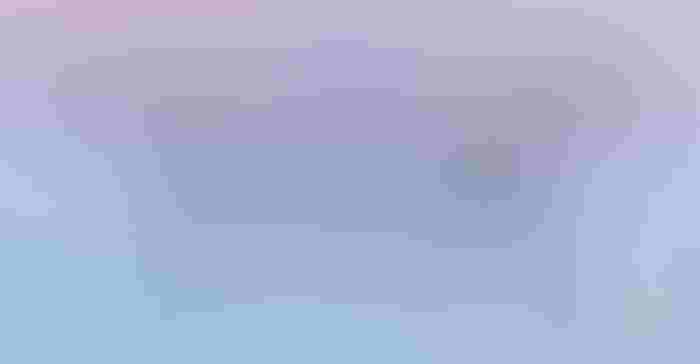 If you see something, report it
You'll find "see something, say something," signs promoting a 24-hour security hotline—213-222-3508—to call for either emergency or non-emergency situations such as if you experience or witness unprofessional behavior.
More security officers will be present in the exhibit halls and at networking gatherings, hotel bars and partner events, as well.
Additionally, an alcohol-free zone will available at live concerts. "Many of our community members are pursuing a sober lifestyle or are sober curious," Shaw says. "We want to make sure our networking events are inclusive of all preferences and needs. We want to create alternative options at the bars, but also a separate space for those who may prefer to not be amidst people who are choosing to consume alcoholic beverages. We also recognize that alcohol can impact behavior, particularly at networking events."
Time for tradeshows to change
"Event" or "conference" has been synonymous with "no rules," says American Sustainable Business Network board member Heather Mason, CEO of Caspian Agency, a global event consultancy. Mason consulted with New Hope on the Expo changes. "You, know, like 'If it happens in Vegas, it stays in Vegas,'—and a lot of tradeshows happen in Vegas," she says.
Trade show industry events have not been immune to egregious behavior, says Stephanie Selesnick, international liaison for North America Women in Exhibitions, which works to empower women in the exhibition industry. A second-generation trade show professional with more than two decades experience, she is the president of International Trade Information, Inc., an event consultancy. Last year, at a trade show industry event in the United Kingdom, she witnessed a drunk man licking the faces of female attendees.
The re-emergence of events after pandemic cancellations is a "great time to educate people—it's the 'Great Reset," Selesnick says. Educating everyone involved about what the company "deems good behavior and what is not good behavior," is critical, Mason says.
Change is more than a checklist
Across industries, many organizations are asking event attendees and exhibitors to agree to codes of conduct, such as the one New Hope Network has created.  
That's not enough, say Mason and Selesnick. "Just updating the code of conduct and putting a check box on registration is adorable," Mason says, "but not powerful. It's not changing anything. We have a responsibility to start to consciously set off cultural and societal norms at our conferences." The number of people involved with trade shows is massive, she says. "You could touch millions and millions of people and reinforce what good behavior is."
Mason, who has also worked in the industry for more than two decades, says she is "excited about what New Hope is doing," beyond the checkbox, from education to enhanced security. The company could become a "beacon, a North Star for everyone in the events industry about how you can change norms and perceptions [of trade shows] and I am thrilled," she says.
Addressing trade show behavior is a place to begin to "create systemic change to impact larger society," Levine says. "New Hope Network is hoping to spark advocacy that helps address these issues across the country." And, he adds, there's never been a more critical time to take action, from the Supreme Court's abortion ruling to nationwide threats to voting rights.
The changes to be implemented at Expo East 2022 are steps in the right direction, agree the consultants. And they're just the beginning, says Lacey Gautier, vice president of events at New Hope Network.
"At the Natural Products Expos, we're building upon our policies, show services and partnerships to ensure we're doing everything we possibly can to create a safe and respectful environment for all, regardless of race, gender, religion, political opinion, ability, sexual orientation, marital status or age," she says. "This year's event in Philadelphia will feature many of the new elements we've prioritized and invested in for this critical initiative, and we're committed to continue building upon these efforts alongside the natural and organic community."
Tips: How to create a safe and inclusive event experience
If you see something, say something. Don't wait. If you experience or witness unprofessional behavior, immediately call 213-222-3508 to contact show security. Take a photo of the offender, if possible.
Enjoy the alcohol-free zones at live concerts. The dry bar will be at the Grand Hall Overlook and will feature non-alcoholic beverages and specialty mocktails.
Participate in the "Embracing a New Way of Doing Business," to help explore opportunities to optimize the show experience for everyone. (Conversation starts at 49:00, the third mark.)
Read follow the Natural Products Expo code of conduct. 
Share your suggestions for ways New Hope Network can further prevent harassment and ensure the safest, most inclusive event via an email at [email protected].
Be aware of, and utilize if necessary, increased security personnel in the exhibit hall and at network gatherings, hotel bars and partner events.
Understand New Hope Network's on-site expectations via the new Equality, Trustworthy, Humanity, Open-Hearted, Safety (ETHOS) statement.
Subscribe and receive the latest updates on trends, data, events and more.
Join 57,000+ members of the natural products community.
You May Also Like
---