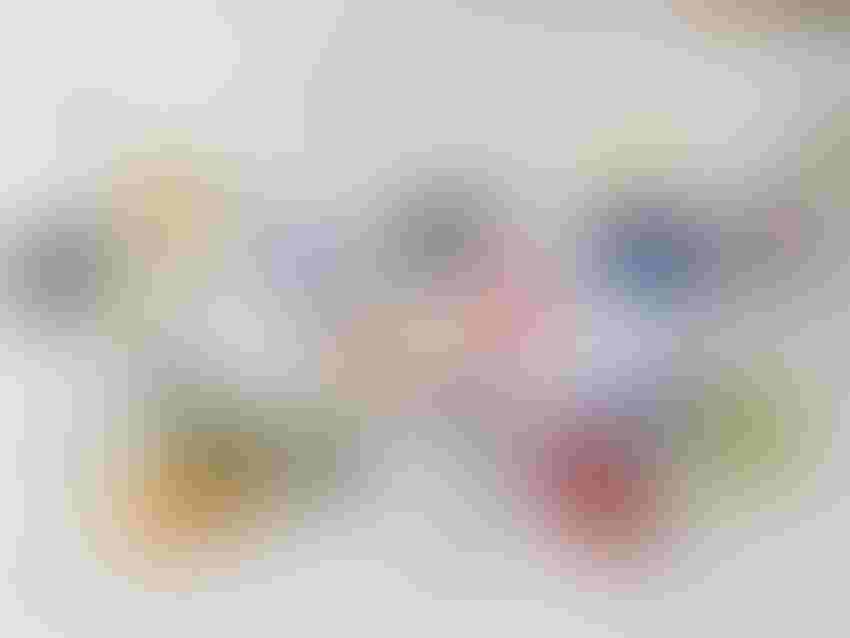 All those legacy Southern California supplements companies might need to make way for the next generation, exemplified by hip, millennial start-up Ora Organic, winner of the 2017 NBJ Small Company Growth Award.
The young company, which began exhibiting at Natural Products Expo East in the fall of 2016, grew at a breathtaking 400 percent clip in 2017, and aims to match that in 2018. It's close to a $10 million company today, built on a value proposition that brings the clean food movement to supplements. The company features mostly non-pill formats in either powders or sprays, with all-natural, organic (mostly), non-GMO ingredients. The powders are naturally presented with sumptuous taste profiles, thanks to the vision and expertise of its own in-house chief culinary officer. The company also has a distinctive brand identity, replete with compostable packaging that contains wildflower seeds, so consumers can throw the whole empty box in their garden and watch the flowers grow.
It began as an online-only brand, and is using its digital bona fides to attract and maintain an ever-growing bricks-and-mortar business.
"Our focus on being an e-commerce business first is what has really enabled us to develop and deliver maximum value to our customers," said Sebastian Bryers, chief technology officer at Ora. "Emphasizing technology has allowed us to connect with our customers and understand their wants and needs in an unprecedented way. We're able to engage with them in the ways they prefer to be engaged, whether that's online or in the physical retail world assisted by digital efforts."
As Bryers put it, quality products are only half the battle. The other half is finding the most efficient way for consumers to reach the company. "That's meant having a super lean, highly effective digital business model."
The Shark Tank effect
Ora Organic gained notoriety in February 2017 when it appeared on hit television show Shark Tank, which introduces entrepreneurial companies to celebrities with deep pockets in hopes of being early investors in fledgling companies.
"I like the fact you have sales," said Shark Kevin Leary, the one celeb who put forth an offer to gain an ownership stake in the company. "I admire what you're doing and I like your product."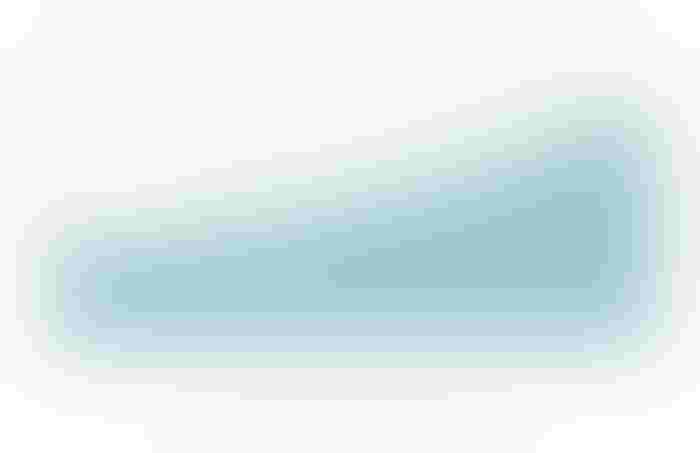 At the time, Ora had racked up $415,000 in sales over the first 10 months of its life. Company CEO Will Smelko and co-founder and CCO Ron Chang did an impressive, semi-snarky yet informative 11-minute dog-and-pony show on the company and its mission, and were looking for a $375,000 investment and 5 percent stake in the company.
Leary said he'd give $375,000 for 17 percent.
As some would say, Shark money is the most expensive money you'll ever get. That percentage was too high for the Ora team.
But this number was a good one: 5,810,000. That's the number of people who tuned in to the broadcast. Among them were investors who were not TV personalities and who could more closely approximate Ora's investment desires. The company's wish list included a mentor who understands supplements and sustainable farming and organics and healthy food and nutrition.
"The Shark Tank effect was incredible," said Bryers. "Our email list grew by seven times, and we had our best month of sales ever—three times greater than our highest grossing month before the show. Investors reached out offering money, and the follow-up press provided a nice boost."
Making sure investors connect with the Ora mission "is a make-or-break point for us," said Smelko. "Our investors include individuals who care deeply about people and sustainability. The fact that they've operated, served on boards, or have invested in other pioneering organic companies means more to us than anything, as it's a testament to their character and how they will support our vision for Ora Organic as a change-maker, not just a supplement-maker."
The publicity also informed the company that its value proposition could resonate.
"The overwhelmingly positive customer response from a diverse audience showed us that the demand for premium, organic supplements exists well beyond a niche audience of urban foodies," said Bryers. "People are craving organic, quality supplement products, just like they're demanding organic produce, ice cream, chips and kombucha."
Organic taste test
One notable decision the company made around organic is in deciding where to exhibit at the Natural Products Expos. Every supplements company positions itself either in the supplements pavilion or, if it is a new company, in the hot products section. Not so with Ora Organic. The team made a conscious choice to place their booth square in the organics aisles of the shows.
"To us," said Smelko, "exhibiting in the organic section isn't so much about standing out from other supplement companies—many of whom are doing amazing things—but more so to shift the narrative around supplements by showing people that supplements can come from the same organic food they know and love. We want people to know that their supplements, like their food, can be organic and plant-based, too—that they don't have to make compromises in the supplements aisle."
That outside-the-box thinking signaling a commitment to organic, clean, plant-based, quality ingredients—not to mention the whole construct around taste—is what led to the company earning two NEXTY awards at the Natural Products Expos. These awards are given to companies that truly stand out, especially on the triumvirate of integrity, innovation and inspiration. On its first Expo appearance, Ora won the Editor's Choice NEXTY, decided at the show. Just six months later, Ora won a juried NEXTY at Expo West 2017.
"The fact that a small company like ours could win in our first show exemplifies this focus on innovation," said Bryers. "It's not about how big, rich and powerful you are as a business, it's about providing the best possible solution to consumer demands for integrity, honesty and transparency. The award also helped us attract incredible retail partners, investors, and online customers."
Supplements companies don't usually have to worry about taste. Yet this is a core tenet of the Ora brand. The company's R&D process starts with Chang, who was a former chef in the L.A. and Santa Barbara, California, restaurant scenes. Tinkering with flavor profiles and combinations to come to the final product takes up many months and dozens of prototypes.
"The supplement creation process is a culinary art form for us," said Smelko. "Usually our entire team is sick of taste-testing by version 50 of a given product, but that doesn't stop Ron from sticking samples in our faces. Many of our customers, often millennial foodies themselves, are very picky. Very. Picky. So pleasing them is hard and requires us to invest the time and resources up front to really make sure we're putting our best foot forward by providing a great taste experience."
Employing digital analytics, Ora identified regional hubs around the country where it sees strong customer response. That led to a sales strategy based on regions, versus a national sales strategy. The year ahead is full of big plans and a number of new product launches that the company hopes will shake up the retail space as well as its traditional online channels. Bringing more health to more people is a core tenet, but so are the ideals of challenging norms like eco-friendly packaging, clean plant-based ingredients and overall healthier products. "We're looking to change false stereotypes around supplements," said Smelko. "We want to show people that supplements can be a positive force contributing to the health of people and the planet."
The next generation of consumers demands nothing less. Ora Organic is a mission-driven supplements company serving this consumer desire. And making a fabulous return in the process. This article is from the February issue of Nutrition Business Journal. Download the full issue with all of the 2017 NBJ Award winners for free here.
Subscribe and receive the latest updates on trends, data, events and more.
Join 57,000+ members of the natural products community.
You May Also Like
---
Sep 20 - Sep 23, 2023
Natural Products Expo East is the East Coast's leading natural, organic and healthy products event.
Learn More