Shark Tank advice: It's not about the money
Shark Tank advice: It's not about the money
Ora Organic gets a bite on TV but turns down the fortune in exchange for fame.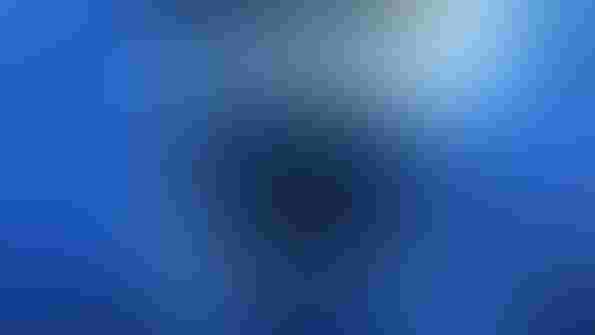 Innovative, millennial, next-gen supplement company Ora Organic went on the ABC TV show Shark Tank last Friday night, turned down the offer from a shark and left with no investment dollars but happily concluded that they were the big winners.
That's because, even though Shark Tank is all about about the money, it's not all about the money. 
Numbers: A shark offered Ora $375,000 for a 17 percent ownership in the company. That percentage was too high for the Ora team, which liked the dollars but not how much of the company they'd have to give away (their initial offer was for 5 percent). But this number was a good one: 5,810,000. That's the number of people who tuned in to the broadcast. Among them were investors who were not TV personalities and who could more closely approximate Ora's investment desires. 
"We have some fabulous investor partners already," said Shannon Holley, director of business development at Ora. "And more came since Shark Tank aired. Even though we couldn't settle on an offer from the sharks, we loved having the time in front of millions of Shark Tank viewers."
Ora Organic first exhibited at Natural Products Expo at Expo East last fall, where they won a coveted NEXTY award, befitting a company that is shifting the supplements paradigm by bringing the clean food movement to supplements. The company features mostly non-pill formats in either powders or sprays, with all-natural, organic when possible, non-GMO ingredients. The powders are all naturally flavored with sumptuous taste profiles, thanks to the vision and expertise of cofounder Ron Chang, a chef.
The company also has a distinctive brand identity, replete with compostable packaging that contains wildflower seeds, so you can throw the whole box in your garden and grow flowers.
Ora cofounders Wil Smelko and Chang played the 11-minute Shark Tank segment from a clear position of strength.They started with Chang conducting a flashy demonstration showing how many vitamins are actually synthetic, and how theirs are not. The demo closely mirrored the snarky brand video the company produced, which is up to 17,000 views on YouTube.
Then the negotiating got down to business. Ora was looking for a $375,000 investment for a 5 percent stake in the company. The sharks were impressed that the company had racked up $415,000 in sales over the first 10 months of its life. Yet one by one the sharks balked, except for Kevin Leary, who dug in.
"I like the fact you have sales," O'Leary said. "I admire what you're doing and I like your product."
He countered with $375,000 for a 20 percent stake in the company.
After negotiating over the value of the company—Smelko dialed it back from $7.5 million to a $5 million company—O'Leary said he'd give the $375,000 for a 17 percent ownership stake in the company.
That was a bridge too far for the company, whose sales are now up to close to $750,000 (the show was filmed back in September).
"We think we have far too good of a product and have come too far in such a fast amount of time and the upside is huge," said Smelko, "so we politely and respectfully decline your offer."
Afterward, back stage, Smelko asserted that O'Leary "is absolutely going to regret this decision and the offers that he made. He's really not going to sleep well at night after he sees that we're going to continue to make the progress that we have."
Ora's decision was also informed by what more than one advisor had told them before they went on the show, which was filmed in September. "Shark money is the most expensive money you will ever get," said Holley.
Holley said the company realized that what they were really looking for is investors who are more than just people with money. They're looking for partners who can help the company in its mission. The company has since gotten into a number of independent natural stores, as well as on iHerb, and will be having conversations with Sprouts and Whole Foods Market.
"We want someone who understands supplements and sustainable farming and organics and healthy food and nutrition," said Holley. "We want a mentor who can help us get where we want to go."
The show was also good for the constructive criticism from another shark, Lori Greiner, who said the packaging of the brand was not bold enough to attract customers in the stores.
"I'm your customer. I'm into health, natural, organic, I'm so up on all these things," said Greiner. "But this bottle, if I were to walk down the store aisle in Whole Foods, I feel like this is not going to work for you, because when you have a multivitamin, it's so tiny where it says "Men's plant-based multivitamin." I have to be drawn to this bottle to pay attention to it, so I'm concerned about your marketing. Sorry, I'm out."
Holley said the Ora team took that criticism to heart and tweaked the labeling. "What she said stuck with me. So we addressed it," said Holley. "We made changes so it's not so minimalist. It's still neat and clean, not too much text there. The new labels give bulleted selling points for someone pulling it off the shelf."
Ora Organic is also a finalist for the 2017 Expo West Nexty award competition under the Best Supplement Delivery Format category. 
You can see the company at Natural Products Expo West in the Marriott Hotel in the Hot Products Pavilion, booth number M618.
Subscribe and receive the latest updates on trends, data, events and more.
Join 57,000+ members of the natural products community.
You May Also Like
---
Sep 20 - Sep 23, 2023
Natural Products Expo East is the East Coast's leading natural, organic and healthy products event.
Learn More