Pioneering organic tea company pushes sustainability further
Pioneering organic tea company pushes sustainability further
Numi Organic Tea was recently recognized with the prestigious NEXTY Gold Award for its relentless commitments to sustainability and social welfare issues.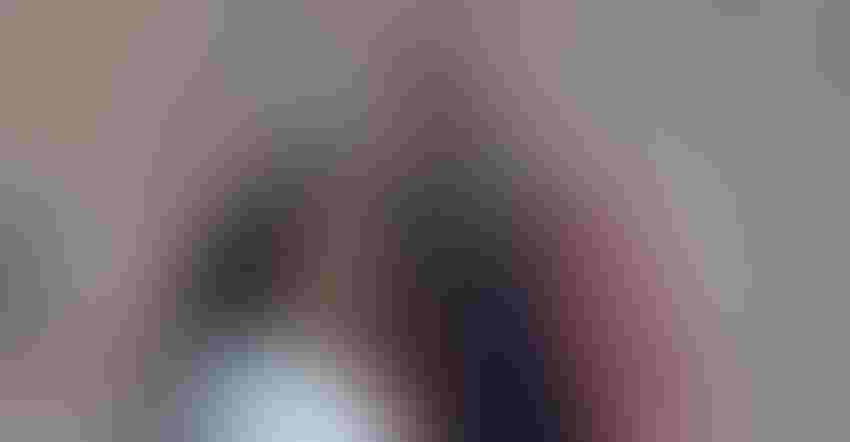 For the past 20 years, Numi has stood out for its premium-quality, organic, fair-trade teas and its envelope-pushing sustainability and social welfare commitments. Founded in Oakland, California, by brother-sister duo Ahmed Rahim, CEO and chief alchemist, and Reem Hassani, chief brand officer and artist, Numi sources more than 130 organic ingredients from some 30 countries, about 95% of which can be traced back to the farmer. The brand is sold in multiple channels nationwide and more than 50 countries across the globe.
Recently, Numi has branched into other wellness beverages and amped up its sustainability premise even more by launching the first compostable teabag wrap. Along with the company's efforts, the companion Numi Foundation improves water access and sanitation for farming communities and provides education for at-risk children in the Bay Area and Iraq, where the siblings were born.
Rahim also co-founded OSC2: One Step Closer to an Organic and Sustainable Community, a coalition of natural products industry founders and CEOs. The group has spawned initiatives such as the Climate Collaborative and, launching officially at Natural Products Expo West 2020, the JEDI Collaborative, focused on promoting justice, equity, diversity and inclusion.
For Numi's ongoing leadership and commitment to making the world a better place, New Hope Network is proud to hand this company a NEXTY Gold Award. Here is our recent conversation with Rahim and Hassani.
When led you launch an organic tea company 20 years ago?
Reem Hassani: It was mostly nostalgic in that we wanted to drink the tea, Numi, that we enjoyed as children in Iraq. We always had the idea to bring it to America.
Ahmed Rahim: I used to have a big tea business in Europe, and when I visited my sister in California, I noticed a lack of high-quality products, organic and fair trade on the market. Brands were putting all kinds of natural flavorings into poor-quality teas. We saw an opportunity to launch beautifully packaged tea made with high-quality organic ingredients.
What has allowed Numi thrive all these years?
AR: From day one, we've put our values of organic, fair trade and sustainability at the forefront and stayed true to them. We've pushed the envelope by driving causes rather than waiting for causes to drive us. Fair trade didn't really exist in 1999, so we started that, as well as our own certification, Fair Labor Practices.
Also, innovation. We were the first to offer Pu-erh, turmeric tea and savory teas, and we've recently launched our Daily Super Shots and Drinking Chocolates. Now we're launching a compostable plant-based overwrap for our tea bags. We're never afraid of doing something different that will protect people and the environment and bring goodness to the world.
What prompted the move into other beverage categories?
AR: We wanted to become more of a wellness brand. Consumers want premium, organic, fair-trade products that are good for them at different times of day, and the experience they are looking for on those occasions are not always available in tea bags. So our focus is to meet them at those times.
What inspired the brand refresh you just debuted?
RH: Coinciding with the new product launches, we modernized the brand, lightened it up and gave it more pop. And we shifted the voice from comfy and cozy to more active, bold and dynamic. Our brand stands for so much more besides quality and taste, so we wanted all the work we do in the world to be front and center.
AR: Our new motto is "activating purpose" to inspire people be part of the solution. Global warming is happening quickly, and we need to do something.
Please tell us about your new packaging that's even more sustainable.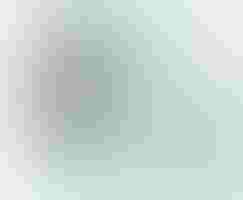 AR: From day one, we've used 9% post-consumer waste paper for our boxes and never a plastic overwrap—I've never understood why companies use those. Our tea bags are plant based, made from abaca fiber. And besides Traditional Medicinals, we are the only brand that doesn't use any natural flavorings or oils, which are not good for composting. But now, 20 years later, we are the first to launch a plant-based overlap made of mulch and eucalyptus, so the entire thing is non-GMO and compostable.
Is Numi vertically integrated down to the tea farms?
AR: We don't own the farms, but we are vertically integrated in the sense that we purchase directly from farmers and have very close relationships with them. We don't force exclusivity because we want them to stay healthy and live good lives, but since we source such premium-quality ingredients that are so specific to our needs, not many other beverage companies want them. And the farmers who also work with Lipton, Tazo and other big tea brands always say that if they had only one pound of tea left, they'd sell it to us because of our fair-trade commitments and the water we supply through our Together for H2OPE initiative.
Do you actually travel to the farms?
RH: We visit them every year in South Africa, Egypt, India, China and Madagascar, where we get 70% to 80% of our tea. We train them in fair trade or fair labor verification and help them through the audits. They become almost like our extended family; we know their kids. In fact, the daughter of our bamboo farmer interned with us one summer. This is very different from how it's usually done: A lot of tea companies buy from brokers who purchase tea very cheaply through co-ops or large-scale markets. They don't go shake hands with the farmer who runs the estate or the people who work there.
How does the Fair Labor Practices certification differ from fair trade?
AR: We are one of the largest fair-trade tea importers in the nation and are proud of our partnership with Fair Trade USA. But about 12 years ago, we felt more work was needed to get deeper. There are many differences between the two standards, but three highlights are: one, to get Fair Labor Practices certification, you must be organic; two, Fair Labor Practices requires improvement whereas fair trade is pass/fail; and three, Fair Labor Practices covers the whole supply chain, not including where the tea was made and shipped.
Can other brands use this certification?
AR: Fair Labor Practices was used by other brands when it was held under SCS Global Services. Then when SCS handed it off to us, we didn't have the capacity to offer it to other brands. Now we are more prepared and considering opening it back up. 
Numi also has a very low carbon footprint, right?
AR: We are in a fortunate position because teas and herbs are some of the most sustainable crops in the world. These bushes last 50 or 60 years, there is no tilling required, and there is plenty of rainfall so we don't have to irrigate. Because of this, the tea plantations are carbon positive, and as a company, we plan to be completely carbon neutral by 2023. The biggest work we have to do is in processing and shipping.
What kind of work does the Numi Foundation do?
AR: There are few projects my sister and I really care about: our farmers, our local Bay Area community and Iraq, where we were born.
RH: For the farmers, we have Together for H2OPE. We can't drink tea without clean water, and while we can turn on our faucets and get clean water, the farmers we purchase from do not have access. We built 24 wells in Madagascar, giving 5,000 people access to safe drinking water. India is more complicated because people have wells but they are contaminated with E. coli, and during monsoon season, all the debris comes up, so they need to be reworked. We partnered with Women's Earth Alliance to go there and assess and then partnered with a local nonprofit that trains people in the community, mostly women, around sanitation. We also bought water filters for homes, helping another 7,500 to 10,000 people in those villages. In South America, we built bathroom facilities on farms, and we have a project in the works in Egypt.
AR: Our initiative in Oakland serves 14,000 kids. We've designed curriculums around organic gardening, art and social studies that are now in hundreds of schools in the Bay Area.
RH: Finally, we'd wanted to do work in Iraq for a while but it had been difficult logistically because of the wars. Lots of kids there have been left behind, orphaned or victimized and are at risk of dropping out and ending up on the street. Now we've partnered with the Iraq Foundation to pilot a summer school for at-risk kids.
What does the NEXTY Gold Award mean to you?
RH: It's a big honor because there are so many companies out there doing great things. We do what we do every day because we believe in it, and we are always trying to do better. We may be the first people to do launch a plant-based tea wrapper, but imagine if the whole industry could do that? If we can set an example, create a movement and have aisles and aisles of grocery stores filled with products in plant-based wrappers, that could literally change the world.
We stick our nose out, and while something may not work out the first time, at least we are trying. We keep pushing, make mistakes, fix them and keep plowing ahead because we know it will work out eventually. This award recognizes people willing to do that, pioneers willing to change the world. Business can be force of good and a paradigm for change if you want it to be—you just have to stick your neck out.
Subscribe and receive the latest updates on trends, data, events and more.
Join 57,000+ members of the natural products community.
You May Also Like
---