QR codes have become increasingly popular in the United States during the COVID-19 pandemic, as the technology has become easier to use and consumers have shopped at home more.
Nearly half of Americans are now familiar with the black-and-white boxes that resemble complicated mazes. A June survey conducted by Statista Research found that 45% of respondents said they used a marketing QR code during the previous three months. Not surprisingly, the age group with the highest use was 18- to 29-year-olds.
Michael La Kier, president and founder of What Brands Want LLC, has worked in marketing since the early 1990s and he remembers what a flop QR codes were when they first appeared. Familiarity and connectivity both were problems then.
"When QR codes first came out, they were ahead of their time. People didn't know what to do with them or what they were," La Kier says. "You had to download a specific app that could scan a QR code. It didn't always work all the time. You had connectivity issues because you were in (a building).
"We've progressed significantly in terms of user understanding and user experience. We've progressed significantly in terms of technology to allow your normal camera—whether you have an iPhone, or a Samsung or whatever it is—(to) read it." The ability of phone cameras to read QR codes started in 2017, with the release of iOS11.
Mobile phones are ubiquitous in American society, with 97% of adults owning one, according to an April survey by Pew Research. The share of Americans with smartphones has grown to 86%, the survey found—an increase from 81% in 2019 and from 35% just 10 years ago.
Among respondents between 18 and 29, inclusive, 96% own smartphones; for ages 30-49, 95% own smartphones; and in the 50-64 age group, 83% do. Of those age 65 and older, 61% own smartphones, Pew found.
By income, Pew Research reports, 96% of the highest earners ($75,000 or more) own smartphones; 85% of those who earn $50,000 to $74,999, inclusively, own smartphones; and 83% of those who earn $30,000 to $49,999, inclusive, also do.
It makes more sense than ever for retailers to capture those smartphone owners by using QR codes to attract shoppers to their stores, increase awareness of promotions and even close sales.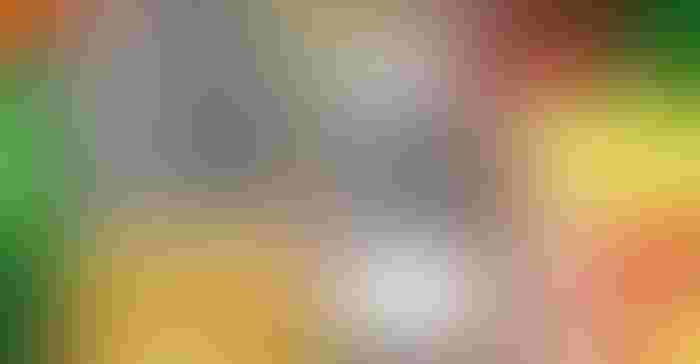 Decide your goal before making your codes
QR codes, as La Kier puts it, "are a means to move between the physical and the digital world." As with any technology, retailers should use QR codes to advance their business goals, not just to seem trendy. So the first thing you want to do is choose your purpose.
"It doesn't start with, 'How do I use a QR code?' It really starts with, 'What are my objectives as a business?" La Kier says. "Am I trying to recapture sales that might otherwise be lost? Am I trying to provide more information to help close that sale? Start with the objective, as opposed to the tactic, and then you can figure out how to make the QR code work."
If you want to announce the opening of a new location, a QR code on a piece of direct mail could link to a map application to help people find the store.
If you want to send customers emails with digital coupons, a QR code on a sign or sticker could take them to a sign-up sheet where they provide their names and email addresses.
Do you want to tell customers about a local farmer who provides your store's produce? A QR code can link to a short video of his story.
You can make it easier for consumers to purchase a product you don't have in stock with a QR code linked to your e-commerce site.
Scanning QR codes is so much easier than typing long URLs into a phone. To make them convenient for customers, you can print your QR codes on your shelf talkers, on signs for your endcaps or produce bins, and on stickers you attach to your checkout counters.
Many popular business magazines offer directions and explanations, while some technology sites provide reviews. To measure how effective your QR codes are, you need to set up a tracking URL, which you can do manually or through an URL generator. You'll use this URL to create your QR code.
A Google search of "make a QR code" turns up millions of options, some free, others for a fee. Once on a generator site, you paste in your tracking URL or upload a file and the site creates the QR code. A site we visited offered a variety of frames that included the call to action, "scan me;" different shapes and colors; and even the use of a logo.
Retailers in an area with lots of foot traffic could apply QR code stickers to windows, inviting passersby to scan the code, then enter the store to see if they won something.
QR codes can be especially helpful for customers if you offer prepared foods or made-to-order sandwiches and salads.
"A QR code could have more information about each item or product. It could be the recipe; how it's prepared; it could be nutritional information," La Kier says. "There's so much more that's happened with food. Is it grass-fed beef? Is it healthier for you?"
When you consider what information to include, think about what your customers want to know and make it as easy as possible for them to find it, he says.
"From a communications standpoint, to some extent, QR codes are becoming a more fun and interesting way for companies to communicate with people," La Kier says. "You can now have that communication, that conversation on somebody's phone."
Teach your employees first
When you're ready to move forward with QR code marketing, stop. It's time to tell your employees what you are doing, why you are doing it and how it works.
"As you're kicking off campaigns using QR codes, you want to keep things simple, as simple as possible. You definitely want to make sure you're having employee briefings and letting them know what's happening," La Kier says. "I would have them walk through the experience.
"With service businesses, it's always critical to have that conversation with store managers, store employees, and make sure they know what's happening."
Employees should use it until they understand it and can explain it. You don't want a customer to ask an associate about the QR codes in your store and have an associate unable to explain what they do.
"Explaining the 'why' behind any marketing effort is extremely important, but also, having people experience what customers experience is even more important," La Kier says.
Subscribe and receive the latest updates on trends, data, events and more.
Join 57,000+ members of the natural products community.
You May Also Like
---