Retail food waste solutions represent an $18B opportunity
Retail food waste solutions represent an $18B opportunity
A new report provides an overview of the food waste problem through a retail lens and explores the industry's opportunity to address that problem while improving business outcomes.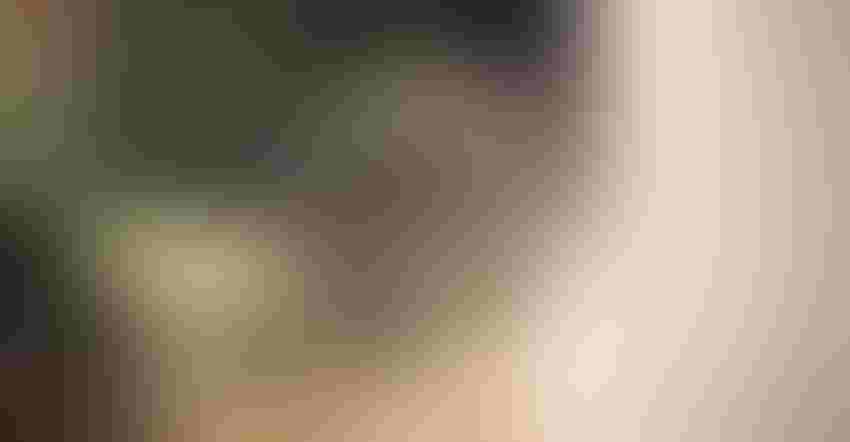 Despite all the attention that America's food waste problem receives from media, public policy and startup spheres, many retailers still accept food waste as an unavoidable cost of doing business.
In an effort to empower retailers to take action through prevention, recovery and recycling, the nonprofit ReFed released a new Retail Food Waste Action Guide full of ideas for cutting down on the 40 percent of all food waste that's produced at the consumer-facing business level. Building upon its Roadmap to Reduce U.S. Food Waste by 20 Percent report released in 2016, ReFed's new guide offers practical steps retailers can take to make change in their stores and supply chains.
The good news is that retailers are beginning to recognize the financial and reputation-boosting value of reducing waste. One tactic that's seen a rapid increase in adoption is discounting of imperfect produce. Another that could have a big impact is standardized date labeling, for which the Food Marketing Institute and Grocery Manufacturing Association are working to accelerate adoption.
Food waste solutions focused specifically on prevention create three times the societal net economic value of those focused on recovery and recycling combined, according to the report, and have the most potential to create profits for retailers. But they're also often the most complex and expensive to implement.
Meanwhile, recovery solutions, such as donating to local food banks, are further along than prevention among retailers, but there's still room for growth—by ReFED's analysis, there's potential for retailers to double food donations from current levels.
Recycling solutions such as depackaging, composting and anaerobic digestion are least likely to deliver profits but have high diversion potential. Currently only about 10 percent of unsold food within retail is recycled, according to ReFed.
"Shifts in policy and infrastructure are also making recycling a more attractive financial choice than landfilling food waste," the report notes. "Innovations in recycling technologies such as small-scale anaerobic digestion may also improve the business case for retailers to recycle food waste."
The report lays out several new prevention, recovery and recycling solutions for retailers to consider.
Reduced handling. This low-cost tactic calls for less touching and movement of product during distribution and merchandising, in order to reduce damage to fruits and vegetables.
Meal kits. Preportioning fresh ingredients and packaging them for meal preparation at home can provide a new source of revenue for retailers while also preventing consumers from buying too much.
Enhanced demand forecasting. It's a high-effort and high-capital solution, but enhanced forecasting that takes into account store sales variability, seasonality and inventory as well as external demand factors like weather and food stamp timing, could allow more sophisticated and efficient buying.
Dynamic routing, pricing and markdown. This one's another high-cost solution, but it also has high profit potential for retailers. It involves the use sensors to collect data on product freshness, quality and quantity to allow rerouting and price adjustments on the spot.
Direct-to-consumer delivery. There are lots of barriers to entry here, but delivery could increase product velocity and increase sales through added convenience for customers.
Reverse logistics for recovery and recycling. Using store-to-distribution-center routes, this strategy allows for retailers to move produce available for recovery—and product that's no longer safe for consumption—to centralized pickup locations for donation or offsite recycling.
Small-scale anaerobic digestion. New technologies deployed most often on farms could also be used at large stores or distribution centers to eliminate the need for transportation of waste materials.
"The most successful strategies directly connect action on food waste to corporate and business objectives—reducing costs, building supplier relationships, improving fresh perceptions, etc.," the report notes. For example, many retailers have had success with making food waste reduction part of annual performance goals for leaders and store managers.
Retailers can also promote waste reduction through signage and promotional materials throughout stores, such as putting up signs to explain out-of-stocks or marked down products.
For more, download the full report here.
Subscribe and receive the latest updates on trends, data, events and more.
Join 57,000+ members of the natural products community.
You May Also Like
---