Rowdy Mermaid's steady growth strategy pays off
Rowdy Mermaid's steady growth strategy pays off
"We're not interested in world domination overnight."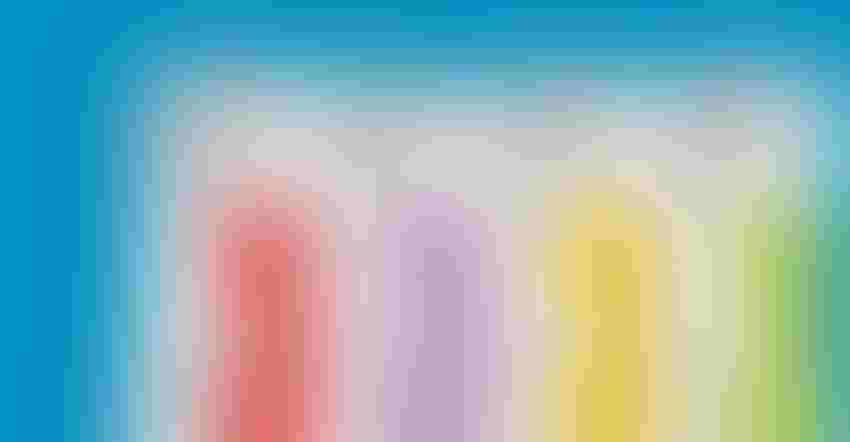 The story of starting a brand in a home kitchen, followed by rapid acquisition, is often celebrated in our industry. The trope of early, exponential growth is, more often than not, viewed as a positive attribute.
But while not as flashy, the benefits of steady, sustainable brand growth are starting to be better understood. For Jamba Dunn, founder and CEO of Rowdy Mermaid Kombucha, focusing first on building a rock-solid local fan base was integral to the success of his business—and his continued growth.
Founded in Boulder, Colorado in 2013, "Rowdy"–as it's often called by fans–exemplifies smart scaling techniques, which include hands-on sampling, developing physical community activation points and more. In a world where more brands than ever are launching products online to national audiences, it's important to understand the value of slow, steady and regional growth.
"When I started Rowdy Mermaid Kombucha, around 90% of Americans had never heard of kombucha before. So we really wanted to try and engage with the public as much as possible and the only way we could think about doing that would be to start a kombucha tap room," says Dunn. "The process took such a long time to get it set up, but it was still the fifth kombucha tap room in the world."
While the tiny tap room didn't initially receive many visitors, there were benefits to having people's first taste of Rowdy Mermaid be in a fun and funky atmosphere, with a kombucha-loving employee describing exactly what the fermented beverage is, and how its made.
There were other business boons to launching with a tap room. Shortly after opening, the Whole Foods Market Rocky Mountain region team visited the store to taste the kombucha, which was how Rowdy Mermaid got their foot in the door with the natural retailer. "It would have been hard to sell our kombucha to Whole Foods if they didn't already understand the product and come to the factory and see where it was made. The tap room allowed buyers to become believers in the product and they took a chance on that," says Dunn.
Dunn also exhibited Rowdy Mermaid at the weekly Boulder Farmer's Market. There, they sampled new flavors to 1,500 core natural shoppers, an invaluable and cost-effective way to test their fledgling product in the marketplace, compared to pricey in-store sampling. The tactic helped develop top-performing SKUs and flavor blends such as Alpine Lavender, Flower Grow and Rowdy Belly, a digestion-supporting blend of turmeric, ginger, fennel and fenugreek.
Ready to grow
Partly thanks to this slow growth strategy (and partly thanks to their truly top-notch brew), Rowdy Mermaid is primed to expand distribution more widely. The company recently announced a $3.5 million Series A investment led by private investment firm KarpReilly, with other contributions from natural food legends such as Justin Gold of Justin's Nut Butter and Brendan Synnott of EVOL Foods. In addition to broadening scale, Dunn is excited to expand his research and development work to make more accessible, function-based kombucha, such as the recently launched flavor Lion's Root, which features the nootropic ingredient lion's mane mushroom.
His product development will also come in the way of packaging, which in the glass-dependent kombucha category means embracing aluminum cans. "Oh man, we are so excited about cans," says Dunn. "We're committed to being glass free sometime late in 2020 with a switch to BPA-free cans. They extend shelf life. They curb production waste. They lessen the impact on shipping. The little bit of money we save in shipping alone is going to allow us to reinvest in the product." Cleaning up supply chains and doubling down on environmentally friendly sourcing is also paramount to Rowdy Mermaid's growth plan.
With kombucha in both the conventional and natural channels growing at a breakneck pace (Nielsen reported that kombucha sales in the year ending Sept. 29, 2018 increased 45.9% to $417.6 million in the conventional channel), brands that smartly handle their growth will be big winners. With near-fanatical local devotion to the brand, and a deep understanding of kombucha consumers' wants and needs, Rowdy Mermaid is primed to score on the national stage.
Subscribe and receive the latest updates on trends, data, events and more.
Join 57,000+ members of the natural products community.
You May Also Like
---