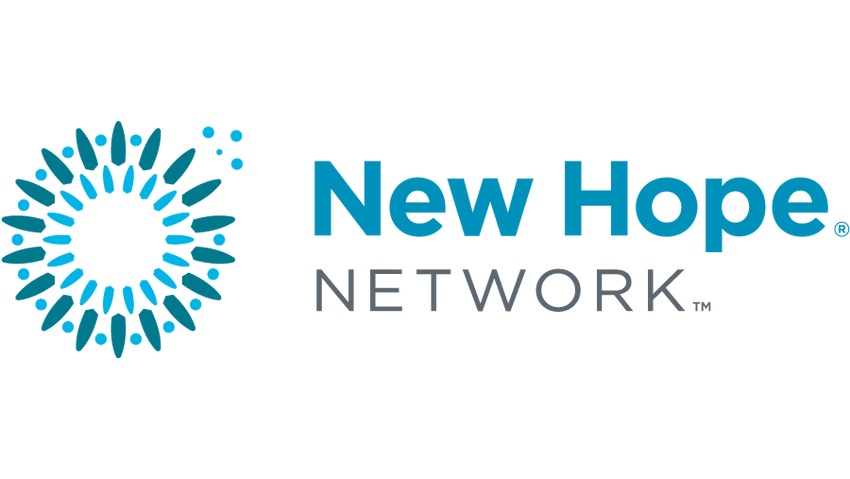 Here's an unexpected twist. Two years ago, the nutrition industry could not stop talking about Brazil as the growth market of the moment with its burgeoning middle class and predilections for beauty and fitness. Talking to insiders for this story, NBJ found steady consensus that the spotlight in Latin America has shifted. Many sources expressed frustration over the high costs of entry in Brazil, and optimism about the clear shift in prioritization inside the Mexican government toward health and wellness.
The picture is changing. Latin America has a new friendly face, and it's smiling just south of the U.S. border.
Much of the rising interest in Mexico as a growth market for supplements and nutrition products falls logically from major efforts by the Mexican authorities to stem the scourge of obesity and diabetes in their country. "Mexico is one of the most obese countries in the world right now," says Enrique Lopez, co-founder with Mariano Macias of Victus, a Miami-based provider of nutrition and medical products to 36 countries with a strong focus on Latin America. "Obesity is a huge problem there. Back in 1990, about 7% of the population was obese. Now it's 28%. In 1990, 5% of the population was diabetic. Now it's roughly 12%."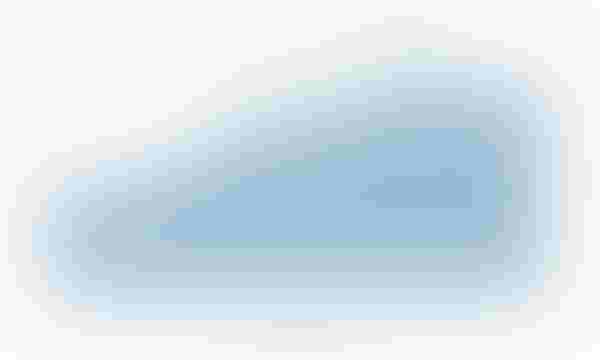 The war on soda, junk food, GMOs
The obesity epidemic in Mexico explains several bold moves to take the bull by the horns with civic initiatives that stir envy among U.S. advocates for healthier food. Three reforms in particular have made global headlines, with a fourth now in the offing. In 2013, Mexico passed a one-peso-per-liter soda tax that essentially raised shelf prices 10%, as well as an 8% tax on junk foods like candy, chips, cookies, and ice cream. Both took effect in January 2014, and evidence now suggests reductions of 5-10% in consumption across these product set. Hear that, Berkeley? New York City?
In mid-2014, Mexico then enacted restrictions on food marketing to children on television and in movie theaters, a move that eliminated 40% of the ad inventory from soda makers, confectionery products and chocolates. This was the furthest any nation has gone by a wide measure to respond to mounting evidence that children's brains are susceptible to marketing in ways that mature adults are not. It was also another bold rejection of major, moneyed interests inside the soda and processed food industries in Mexico.
This May, Mexico began a concerted crack down on junk food in schools. Through a series of fines and disincentives, school officials are now required to limit processed foods like chips, cookies, and hot dogs in favor of fresh produce, and to replace soda with water. Enforcement of these guidelines remains a challenge—many schools run a four-hour day, meaning kids eat lunch at home, and many primary schools lack both cafeterias and water fountains—but still, the message is clear. With socialized medicine and billions of pesos in the balance, Mexico has decided to define the problem without flinching, to acknowledge the contributions of soda and junk food to chronic disease, and to fight back.
That commitment plays a clear role in the recent rebuke of GMOs. Mexican farmers have traditionally resisted patented, high-yield seeds for single use in favor of native maize they can save from year to year. Accordingly, Mexico banned GMO corn outright in 2013, only to see that decision overturned in 2015. Monsanto then began to view Mexico as a growth market until this November, when an appellate court under federal judge Benjamin Soto Sanchez effectively banned transgenic maize for planting or selling within the country's borders.
Also this November, the Mexican Supreme Court ruled in favor of beekeepers on the Yucatán Peninsula by rescinding a Monsanto permit to plant and grow transgenic soy. The local honey industry felt threatened by glyphosate as a probable carcinogen, and the court order now requires inclusion of indigenous community response before any GMO approvals in the future. GMO opponents rightly viewed these two verdicts as a "double whammy" victory for sustainable food in Mexico.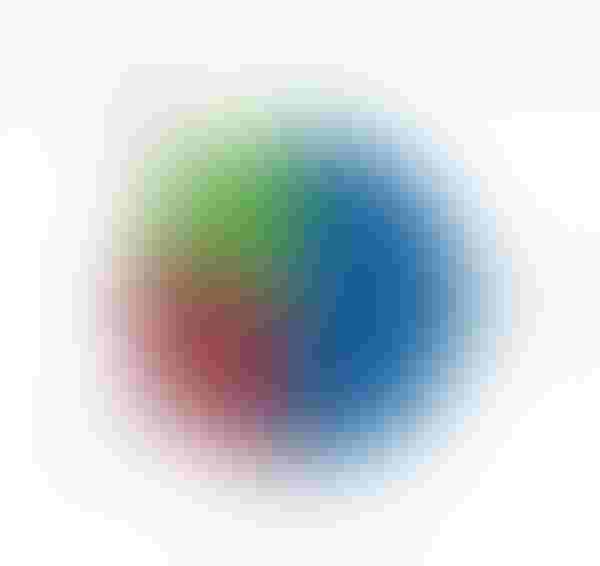 The Mexican consumer
The question remains whether all, or any, of this will have the desired impact. Much of that answer depends upon the response of Mexican consumers who, despite any number of public health initiatives, remain big fans of sugar and salt. "Consumer perception is very different in Mexico than that of the scientists and regulators," says Isabel Secches, a consulting partner at Healthy Marketing Team in London. "It's a slow burn. Consumers cannot see the problem as well. There's also a parallel to Brazil where parents don't perceive their kids as fat. Culturally, a chubby kid is a healthy kid." According to the Alliance for Healthy Food, a Mexican advocacy group funded in part by Bloomberg Philanthropies, one in three Mexican children will develop Type 2 diabetes if these government reforms can't shift that culture.
"It's all the same human race, so things that work for the U.S. consumer work for Mexico as well," says Victus's Lopez. "The major difference I would note in Latin America is the prevalence of doctor opinion. People still listen to their doctors for guidance. The U.S. self-diagnoses with Google to a much greater degree." To this point, the pharmacist plays a much bigger role in Mexican healthcare, such that Victus considers them vital conduits in their marketing and outreach. "Mothers will call the pharmacist as a first-line of defense in Mexico, before they call their doctor." Also of note, Lopez points to the prevalence of doctors in Mexico, where an annual salary might land at $50K instead of $250K, and the cost of education and credentialing is much lower. In a market with plentiful, trusted doctors and expensive TV advertising rates, OTC and the practitioner channel hold real promise.
The fact that the trade show business seems to be flourishing in Mexico could be an indicator of changing attitudes. "Mexico is very hungry for innovation," says Laura Colin, a business development manager at Ganeden, a leading probiotics supplier. "The trade shows are doubling in size. The hunger for knowledge around health and nutrition is such that Mexico is adding a second show in Guadalajara, and all of the major players—Cargill, ADM, and the like—are there now." The Food Technology Summit & Expo runs June 1-2, 2016 at Expo Guadalajara, as Colin notes, as well as September 21-22 at Centro Banamex in Mexico City. "A lot of the big multinationals are looking at Mexico for health products. In terms of opportunity, I see more in Mexico than somewhere like Brazil. Going to the trade shows, you see the right people involved to build the market in Mexico."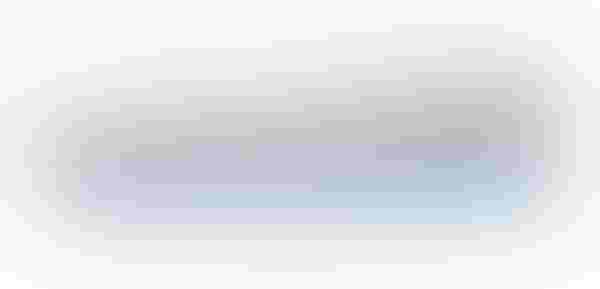 Regulatory climate
As students of the global supplement industry intuitively understand, regulations make the market. "Every country in Central and South America has specific requirements," says Colin. "In some countries, as soon as you're approved you can go into food. In other countries, every single product needs registry with a ministry of health. Some are like the U.S. FDA, some aren't." This is why Lopez at Victus puts it thus: "Without a strong regulatory team, it's very difficult to grow in Latin America."
Michelle Stout, regulatory policy director at Amway / Nutrilite, sees three big challenges in Mexico right now. First would be a cap at 1x the daily recommended intake (IDR) for most vitamins and minerals, rather than less restrictive dosages built off safety risk assessments from Codex Alimentarius. A second obstacle ties to claims—you can't make any beyond straight nutritional value. The structure-function world of the U.S. market does not exist in Mexico. A third and final concern lies in a poor definition of plant materials that require classification as either a "food supplement" or an "herbal remedy." Through organizations like IADSA and ALANUR, there is effort underway to define a positive list of botanical ingredients in the food supplement category, the least restrictive and broadest commercial application in Mexico.
Markets mingle
According to Stout, there is also progress being made in regulatory harmonization across Latin American countries, specifically those along the Pacific Ocean known as the Pacific Alliance. As a unified trade bloc, the Pacific Alliance presently includes Chile, Colombia, Mexico, and Peru. "It's a similar activity to what we've seen with ASEAN," says Stout, "where they've now achieved technical standards, finalized at the last meeting in October. The harmonization efforts around labeling principles and GMPs are good reference points for the Pacific Alliance, where the key is to increase trade with Asia as well as within the member countries. Harmonization is a real, potential positive for the region." These are early days for that effort, of course, with trade ministries still identifying a common food supplement industry and that industry still compiling its proposals, but ASEAN's steady march forward sets a valuable precedent.
Why would harmonization help? "The regulatory environment is complex in Latin America," says Lopez. "You might need two or three different labels across the region, and this creates challenges at the time of manufacture. You have to break up your lots. Maybe 50 years from now there will be more uniform rule, but that's not the world we operate in right now."
Peter Zambetti, director of global business development at Capsugel, would seem to agree. "Mexico has been challenging for several years. Very few companies are launching anything over concerns with COFEPRIS." COFEPRIS is Mexico's Federal Commission for the Protection against Sanitary Risk, a group under the Ministry of Health with jurisdiction over food safety. As several sources for this article suggested, COFEPRIS can be capricious, changing its stance on certain ingredients without announcing the shift until a company learns the hard way at time of import.
While the supplement route poses certain challenges—namely those claims restrictions, no structure-function, no pictures of body parts—there is fresh air in the herbal remedy classification. "I've heard of companies registering with the government, supplying the dossiers with studies and stability data, getting that alphanumeric registration number, and selling for 5x the price of a supplement," says Zambetti. "You can make claims on herbal remedies. You can submit literature, citations, and bibliographies from around the world. There is a way to do it in Mexico. Entrepreneurial companies are finding a way to grow."
The Mexican market
As for market conditions on the ground, GNC has a solid presence in Mexico, although regulatory restrictions have lead to "half the products they had a few years ago," according to one source. Retailers stock lots of U.S. brands in categories you'd expect—protein powders, weight loss, digestive products—and slap an overlay on the labels to cover up the claims. As testament to the power of the Mexican market, GNC has offices in Monterrey to effectively cater to local tastes and needs.
Local companies of note would include Genomma Lab, a $600 million player in OTC and health and nutrition with a strong TV presence. Omnilife is a family-owned network marketer of powders, foods, and supplements that appears a variation on the Herbalife proposition for the Mexican market. For a schizophrenic glimpse of the health industry inside the world's most obese nation, look toward Nutrisa, where frozen yogurt lives alongside weight-loss supplements in high-end glass bottles. Bomuca has the look of another up-and-comer to watch with a strong sales force and demo capability in club stores. Looking south
When you put all of the pieces together, Mexico is clearly moving up the ladder of opportunity for supplement companies with global ambitions. "I'm cautiously optimistic," says Zambetti. "People who know the nuances of the market can be very successful there in a short amount of time." Mike Bush of Ganeden expresses a similar verdict: "These government initiatives to fight obesity are great for us. Our goals align with their interests. That's a win-win. We've been in front of Brazil for years trying to get the right approvals. It's a bit of a nightmare in comparison."
Lopez understands that feeling. "Brazil is extremely protectionist. There's a 40% import duty on products manufactured outside the country. The rules in Brazil exist to protect Brazilian business. Mexico has a much more level playing field." To illustrate that eagerness to do business, Lopez points toward the last meeting of the World Economic Forum in Davos where Mexico came away with more investment dollars than any other country in Latin America.
Nothing suggests a sea change better than a recent study from Pew Research Center showing a reversal in immigration patterns between the U.S. and Mexico. For the first time in over five decades, more Mexicans are leaving the U.S. than coming in. The tide reversal here has many experts calling an end to the great immigration era.
A stronger economy and a mandate for healthier nutrition may be creating a new era, one rich with opportunities for nutrition and dietary supplements.
Subscribe and receive the latest updates on trends, data, events and more.
Join 57,000+ members of the natural products community.
You May Also Like
---
Sep 20 - Sep 23, 2023
Natural Products Expo East is the East Coast's leading natural, organic and healthy products event.
Learn More